In this post, you will find the honest Tai Lopez SMMA Review.
Social media marketing has become irreplaceable in the current day and age. This is the reason I am doing a Tai Lopez SMMA Review.
It is teaching you about some of the most major platforms out there and how you can rake in some cash by encashing the techniques that you will learn about these platforms.
The world we live in revolves around money. I have spent some time exploring this course and have purchased it to make my freelance social media management career rocket by establishing my own Social Media Marketing Agency.
I will not say that I have suddenly become a major business magnate with the help of this course. 
Yet, the results I have been seeing after the completion of this course are indeed undeniable. But, I don't want to just leave you hanging like that.
I will be going deeper into this topic, as I intend to walk you through every single aspect of this course, and what it can offer. 
I think that I can do justice to this particular SMMA review, as I have been a part of this course and have learned a bit more about social media marketing to help me attract a few more clients and am now able to charge a lot more for my efforts.
So I cordially invite you to read on and join me as I walk you through the ins and outs of this course and enlighten you on both the positives and the negatives.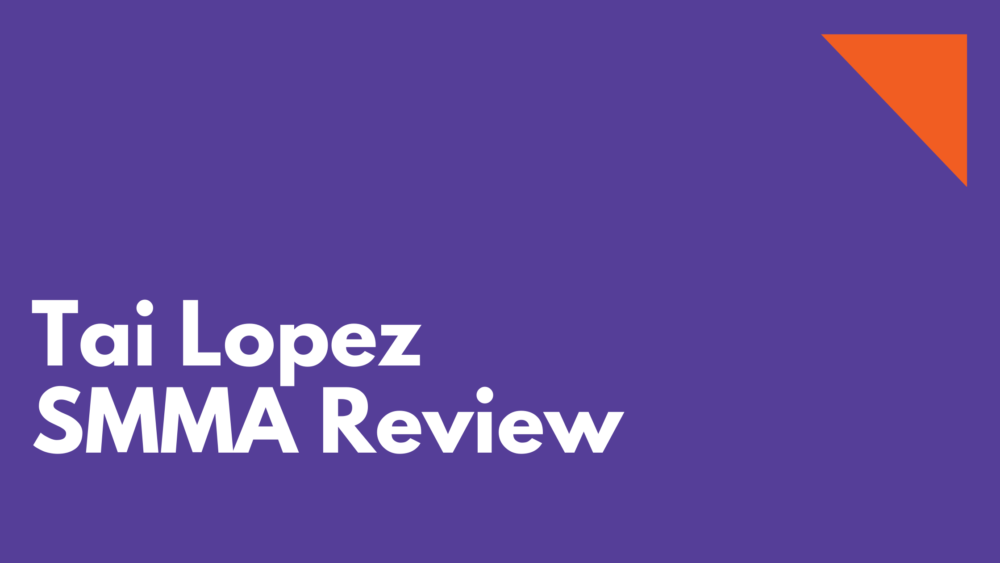 Overview of Tai Lopez SMMA Review
Alright, you are wondering what you are signing up for. That is a process that anyone must endure before they can commit both their money and their time. I say this because I had done exactly that, as I scrolled through the various nuances that were imminent throughout the internet.So I decided to explain this course in the most straightforward way that I have found possible as I draw details out from my personal experience. Based on the way Tai Lopez himself had organized his course there are 4 main modules. These Modules are as follows:Part 1: Setting up your BusinessPart 2: Mastering the Art of Social Media MarketingPart 3: Attracting the Right ClientsPart 4: Servicing and Automating & Team Building But before we even dive into the 4 modules of SMMA, you might still be pondering the whole concept behind it, and what is even the point of opting for this course. 
Tai Lopez SMMA 2.0 Just mentioned this program instructs you how to earn money by helping various organizations improve their social media sites' visibility.
There is the possibility to bill large fees (as much as $10,000 per month according to Tai) which will certainly enable you to construct a solid online service as well as safeguard your future.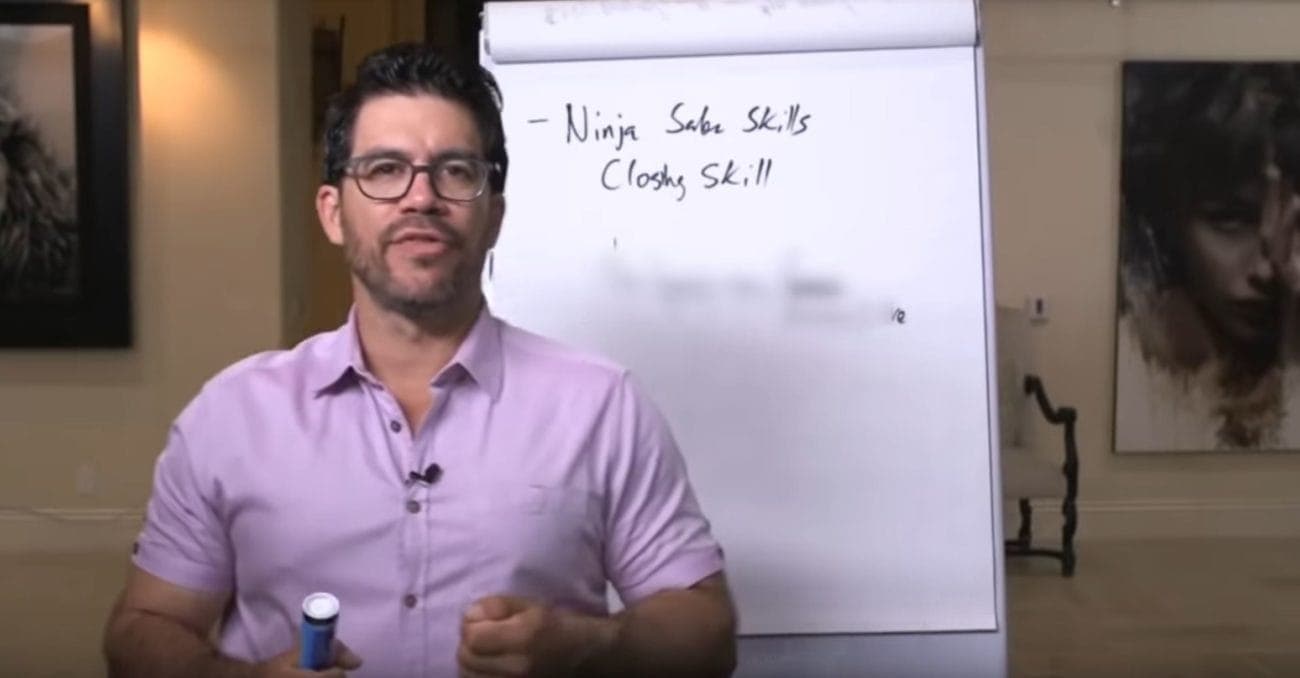 Recapitulation 
Within the social media marketing agency, Tai Lopez has introduced some of the best online learning courses in which SMMA is of great value. It will teach you how to boost your marketing skills and start over your business with strategic tips as well as tricks, the video tutorials teach you innumerable lessons highlighting the important courses such as business setup, how to crack social media marketing, how to collaborate with clients of high- profile, and organization along with management with a team. The courses offered by Tai Lopez turn out to be a game-changer and anyone wishing to start over the business can very easily follow the guide offered by Tai with well-organized and systematic steps associated with it.It will educate you with the necessary business tactics as required to collaborate with the clients or to attract a huge number of subscribers or followers, helping you to scale your company, and to offer multiple packages. There is always a virtual mentor guiding you thoroughly with the important points, Tai and his team have been successfully able to teach and cover the points of huge importance and knowledge and eventually increase your business awareness.This plan is worth the purchase and use, it will give you numerous informative content to rely on, as professional Tai himself teaches you the steps involved in the organic growth of any business The course will teach you to facilitate and fetch more and more wealth. Helping you in the money-making process as well. And yet, it would take some time but honestly promises full-fledged business growth increasing your reach within the business world. Many users have been extremely satisfied with the services offered, they exclaim that are quite reasonable and effective. Tai has a superpower of making things sound extremely easy and smooth. He has been continuing to help people in business-related matters and strategies.We need to have a quick sneak peek at the services and phases SMMA offers. As it's been one of the most popular and well-known courses under business guides. Tai himself is an inspiration who is selflessly trying to help the budding businessmen or entrepreneurs to expand their community and adopt maximum business tactics needed to crack any business-related deal or offer. It will make you more dedicated and hardworking. For anyone who is quite a curious learner, this plan suits them best. These social media courses are extremely resourceful as well as fulfilling and productive as offered by the social media marketing agency.SMMA is worthy and extremely legitimate offering you the best courses at a limited price, yet, Tai Lopez is a successful educator, marketer, and guide with millions of followers on social media like- Youtube, Twitter, Instagram, etc. He is indeed an e-commerce specialist and expert offering the individuals the necessary points which they need to stick to grow as successful marketers.in, it prepares you for exposure to an altogether different business world. Let us read the following article to unveil this plan more.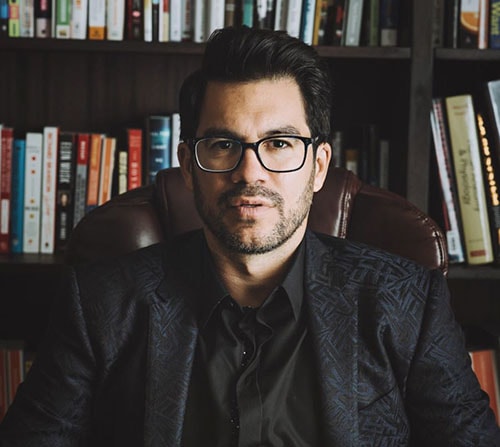 What Even is the Point of Tai Lopez SMMA?
It is hard to straight-up explain to you the meaning behind this course. The only one who has truly experienced it can see the complete value. It doesn't just provide a couple of hours of content to browse through and call it game over. It is made up of over 64 hours of content, that is available the second you sign up. These are full-quality video lectures that are provided by some top-of-the-line teachers. Once you are done with this course you should be able to Set up your social media marketing agency just like I have done.This is why Tai's course teaches you a little about Legal entities and an entrepreneur's mindset, how you can master the art of advertising, and the tricks it entails. He tells you a little about how you can attract the right kind of clients for your business and then how you can automate certain processes to save yourself some energy. But do you think that's all Tai Lopez has in store for you? Well, although the above objectives are impressive that's not all there is! How do you find out more? The answer is quite simple, scroll down and read some more!
The Real Details of Tai Lopez SMMA Course 
Remember the four parts that I mentioned earlier? Yup, we are going to explore those 4 modules in detail and get you a clear indication of what is going on and how you can expect to benefit in the same way that I have from this course!
Part 1: Setting Up your Business
1. Naming 
The first and more important part of starting your business is naming. There are quite a few things that need to be considered when naming a business. One such factor is branding. You have to note that your brand is built on this name. For this reason, you will want it to be professional and catchy. It's not only about being professional or the name being catchy. It is also about being broad, and how you plan to expand. Before choosing your name you must think of your vision. Where do you want to go in the future? Perhaps in a year, perhaps in two. Or maybe even 10-20 years from now. Perhaps at this time you a Social Media Marketing Agency. But what if you want to expand to become a fully functional digital agency, complete with all services including web development and business marketing? Then do you think, AMAZ SOCIAL MARKETING AGENCY, is a good pick? Not, this was a mistake I had nearly made. This is why I suggest you choose a name like AMAZ CONSULTING. See how this can be perceived in a much broader sense? Put you on an even bigger plane per se. But it still gives people the understanding that you are into marketing. This is just some of the input I can give you from my experience with this course. To get the whole picture you will need to get your hands dirty and opt for this course yourself, as I cannot get into the nitty-gritty with the same level of expertise as Tai Lopez. But I will try to enlighten you on other aspects of the course that I have picked up.
2. Setting up your Business Entity
Based on the insights I have gotten from Tai, Legal zoom is the best way to get some assistance in setting up your business entity. Tai also says the better entity to opt for is LLC. Why? Because they are a little bit more flexible when it comes to taxes and getting them in on time. Legalzoom assists you a bit more as you drop your business idea into the search bar and you will know right away if that name is currently available. Then all you need to do from here is to fill out the questionnaire that is provided to you and will be able to easily proceed from there.   
3. Rewiring your Mindset
Business is not only about branding and legal entities. It is a whole plethora of things other than that. It is not so straightforward. One of the main factors that are associated with good business is a good mindset.This is a concept that Tai took time to instill into me and his other students. It is something that you should also learn to take to your heart. The two tips that he had pushed onto us the most are to give yourself a role model and verbally motivate yourself! These are tips that I follow to this very day over a year after I have graduated from Tai Lopez's course! Tai insists that you need a role model, one that is in the same field that you are in. In this way, you can inspire yourself to be a lot more than you already are as you strive to go in their footsteps. You have to verbally reaffirm yourself and remind yourself of the success you have already achieved! You must reaffirm yourself throughout your time in this course and you MUST continue to do so after the completion of this course. It is one of the best ways to fine-tune your mindset. 
Part 1: Wrapped Up
These are just the basics that are covered in the Tai Lopez SMMA course. Of course, the only one who can cover these better than a student of Tai Lopez is Tai Lopez himself. With his anecdotal recollection of his life, he will tell you how to avoid certain mistakes so that you don't run into the same walls that he did. Once you have gotten the hang of Part 1, and have grasped the basic concepts it is time that you went to Part 2 as you move a step closer to becoming a digital entrepreneur!
This second phase focuses on the essence of the course, which is social media platforms such as Facebook, Twitter, Instagram, Snapchat, LinkedIn, Google, Youtube, etc. Also, here you are taught all about funnels and the right sort of copyrighting which will aid in bringing traffic to your page. 
What is a funnel?
A funnel is essentially a tool that helps you get the most out of the least. To put it simply, it helps you save money while making sure you get more conversions for the business that you are working on. If you have a correctly utilized funnel attached to your site or your ad then your clients will get more returns for their money.So the main goal of this phase is to teach you to build a sales funnel so you can get more conversions to your business. This involves the basic structure and programs as well as advanced techniques. An example is how to build a sales funnel in three steps. So here are the three steps:
The interested viewers will scroll through their social media feed and either click on your ad or the website link. Or they will search for your topic on Google and then click on the site.

Then the viewer will fill in their contact information with the hope to get assistance from you for solving their problems or help to solve them themselves. The main objective of this whole charade is to establish yourself as an expert on the topic and then provide the required resources to the people for solving their problems.

After you have their contact information, they will receive three or four emails from you with different topics and themes. After going through those emails, they will decide whether they want to invest in your services or buy your products. 
Part 3: Attracting the Right Clients
Do you have a lack of confidence in yourself to gain clients who can support you to increase your marketing business field? So you must know about this course's phase 3 which gives you excellent techniques to gain more clients for creating a team. You fulfill the needs of the client to pay for the skills you have learned so far mentioned in part 2. In this phase, you are going to learn about how to grab the clients and what words to use to choose them for working for your agency. Some of these following sites might help you to choose the clients you need to work with.
Meetup.com 
If you are willing to search for a local expert then meetup.com is the best site you are searching for you. In addition to this, you can use BNI to permit the audiences to visit you for a meeting of your site's chapters. 
Facebook community 
If you want to assign your clients, Facebook can be the perfect site. You can go to the detailed videos and join the groups on Facebook and you will find social media, especially Facebook be the best companion for you to search for a client for your agency or organization. The other ways to get connected with your clients can be through advertisements, mentioning phone numbers, email IDs, and many more. 
Some features to attract your clients 
Explain your perspective to your client about your agency in detail, this way you are explaining the motive of your organization. 

Construct a good profile for your client to know your niches this will help you to have a look at the background and the profile of your client

Give them a valuable reason to start their marketing themselves by showing them the personalized fields by the professionals.

Bring out your values and teach them how to resolve their problems related to marketing.

Be humble and friendly, fix a meeting to offer them a proposal, make a good impression on clients as it is said that the first impression will be the best one. 

Understanding their personality by their body language and knowing their names, choosing and selecting a client is not an easy task, their body language will tell more than half about their personality. 

Be confident and trust your skills, make your client understand the value of business relationships. 

Know your client's strategy and how much they are familiar with social media and other platforms to sell your products and how they can make increase your sales. This will help you to know more about your clients' capabilities and you can have an idea about your teammates and their capabilities for your business.
Part 3: Verdict 
The things which you can learn from part 3 are useful for you throughout your marketing field. You may understand the roots to grab your clients, learn about the talents of your client, know the pros and cons of your clients, complaints, and necessities, deal with failures, how to get a quick buy-in strategy, making money with your clients help, and many more. When you have enough clients who can help you in your marketing business you can jump to knowing about building up a team and handling them in a good and peaceful manner. 
Part 4: Servicing and Automating & Team Building
The fourth part or principle of social media marketing 2.0 as introduced and initiated by Tai Lopez incorporates mainly the scaling.The following are the topics mentioned in the fourth phase of social media marketing 2.0 are as follows-
Increasing the business revenue by having an addition to the team, exclaimed and explained this feature by the mentor named Nicholas Kircher.
Firstly, in principles like Systems, Nicholas talks about the organization and creation of systems where the task is mainly upheld by the assistants. Virtually. Nicholas would recommend working with remote employees.

Secondly, the kind of resources as suggested by Nicholas is-
Hubstaff- it is a platform equipped with multiple performances starting from helping the virtual assistants in looking over some strategic tools to hunting for reliable contractors to allocate them the desired work which needs to be finished.
Upwork is all about – an intermediate individual or platform which will help the digital freaks reach the best options for business to facilitate certain functions and tasks.
Employees–  within this part of the function, Nicholas would want to focus minutely on the digital marketing spheres composed of two main types- which are generally about the sales and another important attribute.
As chosen from the two bases of the business kind, we need to opt the suited one, Nicholas exclaims that either we look for a salesperson or any otter manager who would direct and supervise the team.

The third principle includes the fluid management and cooperation with the salesperson when the tasks facilitated are either about looking over the matter on the phone or about having a task to get the contract signed in such a way that cooperation is happening between the salesperson and the team.
Enabling to provide services to the respective clients in the 10 most desirable effective ways as explained by Chris's record is as follows-
Step 1- organize and jot down the total number of important tasks needed for the establishment of an e-commerce shop.
Step-2 Reach the Upwork and establish a new job as designated for required tasks.
Step-3 invites the most profound 100 professionals or experts to inspect an established job.
Step-4 shortlist the selected ones about any 10 best ones and deserving of an invitation for an interview through Skype.
Step-5 selects any 2-3 contractors for the job.
Step-6 looks over the number of hours required to conduct the task on time.
Step-7 the most important strategy and way of finding out cost as per job are only by multiplying the maximum rate hourly with the required number of hours as needed to fulfill a job.
Step 8- make the addition of about the cost as per the task and we can very easily get the total cost aw required for the client's job.
Step 9- Chris has suggested exclaiming to triple the cost of the so-called job and utilizing the number like a quote to the client.
Step-10 If we close the deal with our client for the job then we need to look over and create numerous new jobs and even ask the contractor for every task of the new job.

The third aspect of social media marketing agency 2.0, even includes the important attribute of having a collaboration specifically with the most reputed and renowned social media influences to have and Create maximum leads for the required business.

And lastly, increasing the revenue of clients via LTV which is lifetime value.
Pricing of Tai Lopez SMMA Course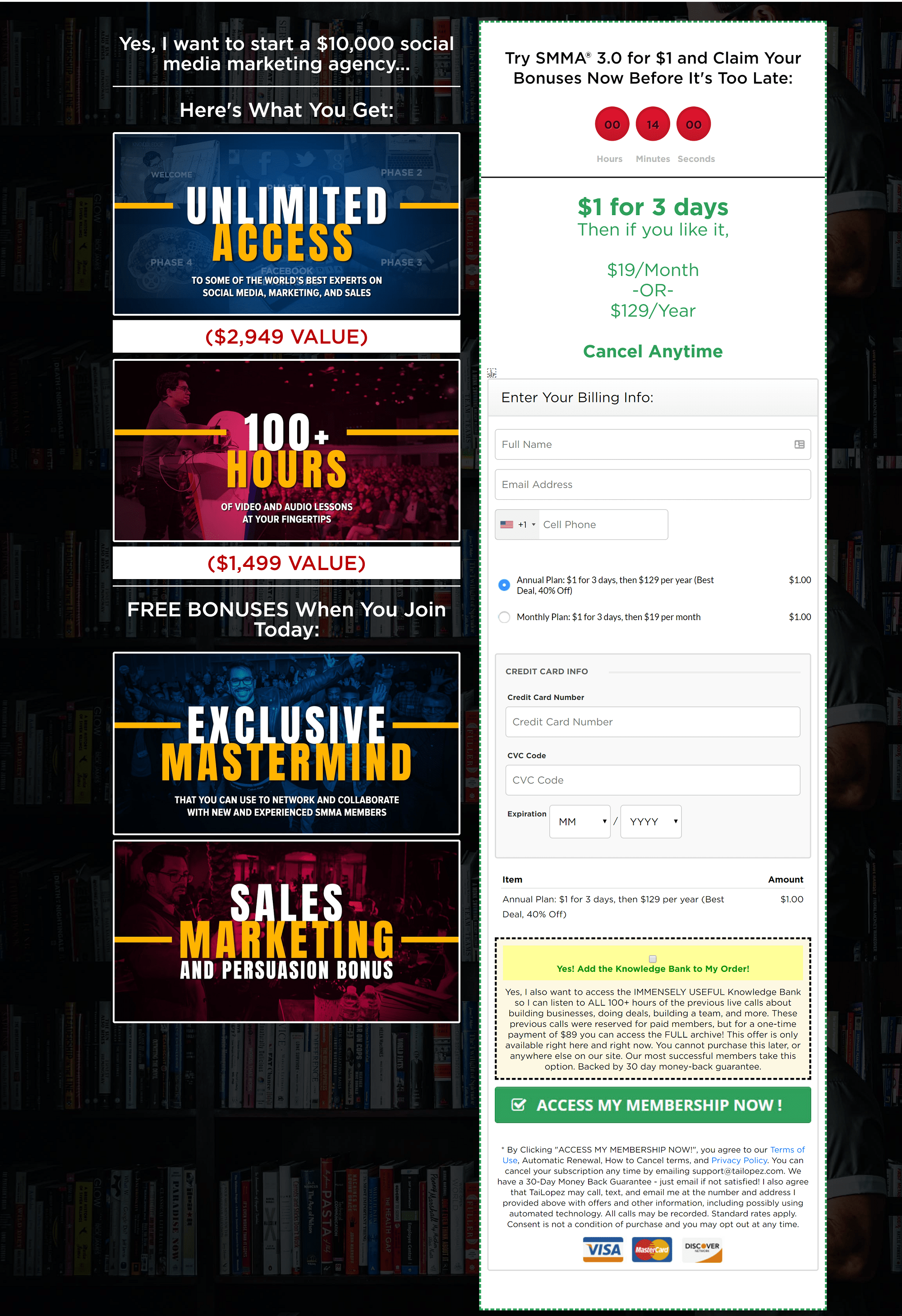 The pricing plan and structure involved in one of the most profound courses of SMMA as initiated by one and only Tai Lopez an extraordinary e-commerce expert and specialist with millions of followers and subscribers has laid some features of one of these best courses like SMMA 3.0 is as follows-
Name of course- SMMA 3.0.
Pricing involved – it costs about $49.00
Why this plan? – this plan incorporates and stimulates only the most renowned professionals and experts who have gained success via teaching lessons and the most required and necessary courses. And even all those who have been highly well known within the precincts of teaching the world of sales and marketing.

It helps people to draw inspiration from some reputed individuals who have been quite successful in their investments and expenditures, have well-known agencies, collaborated with clients of high profile, and made millions of money by making viable investments in advertising and much more. Individuals are taught these tips and tricks to enhance their strategic sales and marketing skills.

The required plan teaches you the lessons and courses specifically in the areas of marketing and sales providing you with the bonus courses as well. 
This plan gives you full-fledged and highly remarkable advantageous features and characteristics to preach and teach you the best courses and to even give you fruitful learning experiences.
What Do You need to Know About Tai Lopez?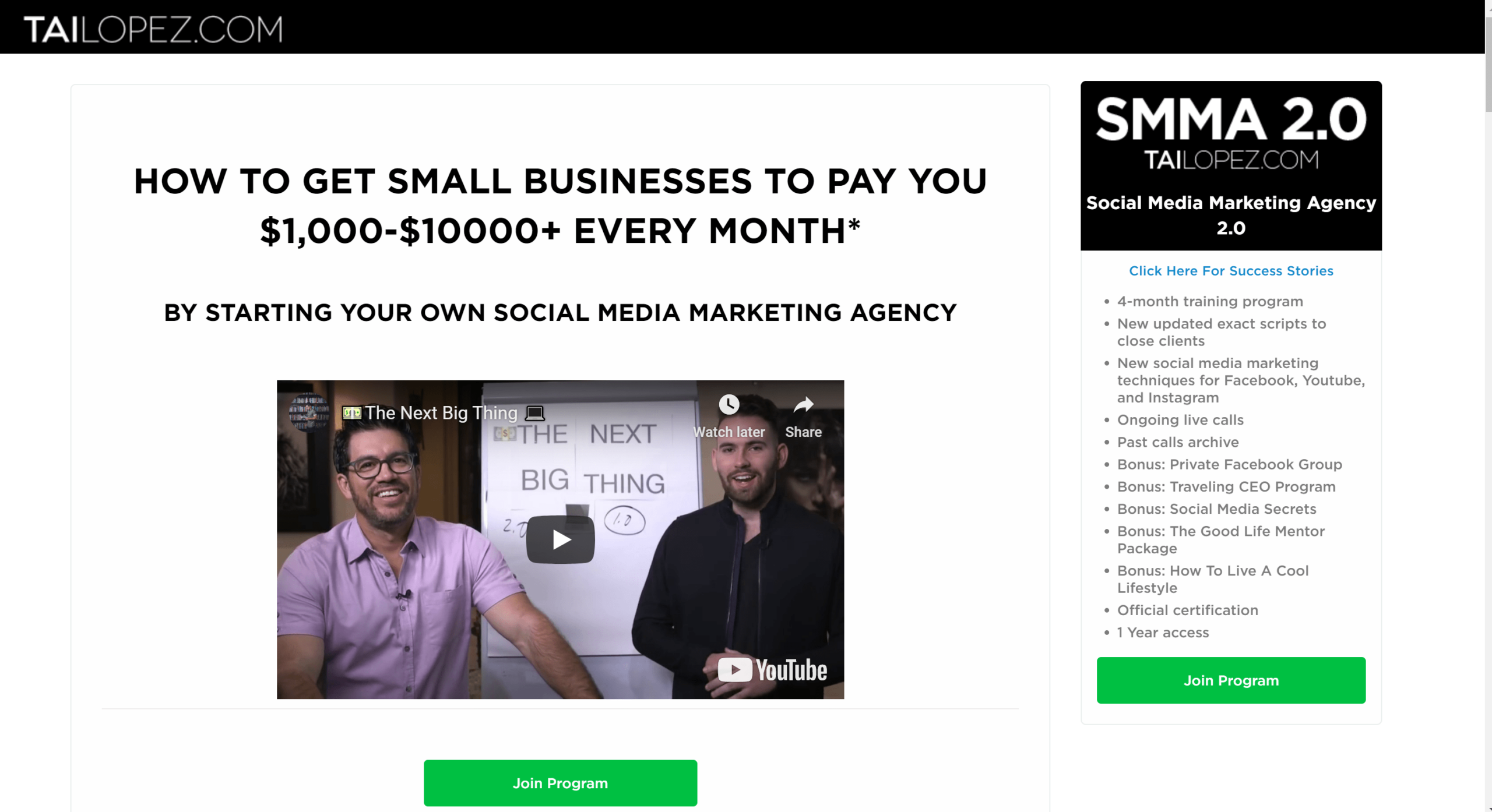 Tai Lopez has become one of the best-known internet marketing personalities through his extensive use of YouTube, Facebook, Instagram, and other social media outlets.
His YouTube channel alone has over 1,300,000 subscribers. He is a credible industry expert and if he didn't know his stuff he would not have been able to build such a loyal following.
He does receive negative reactions from some people, but this is usually due to his brash manner and tendency to show off his new sports car or mansion.
His credibility is good as he has many high-profile features on him in magazines such as Entrepreneur.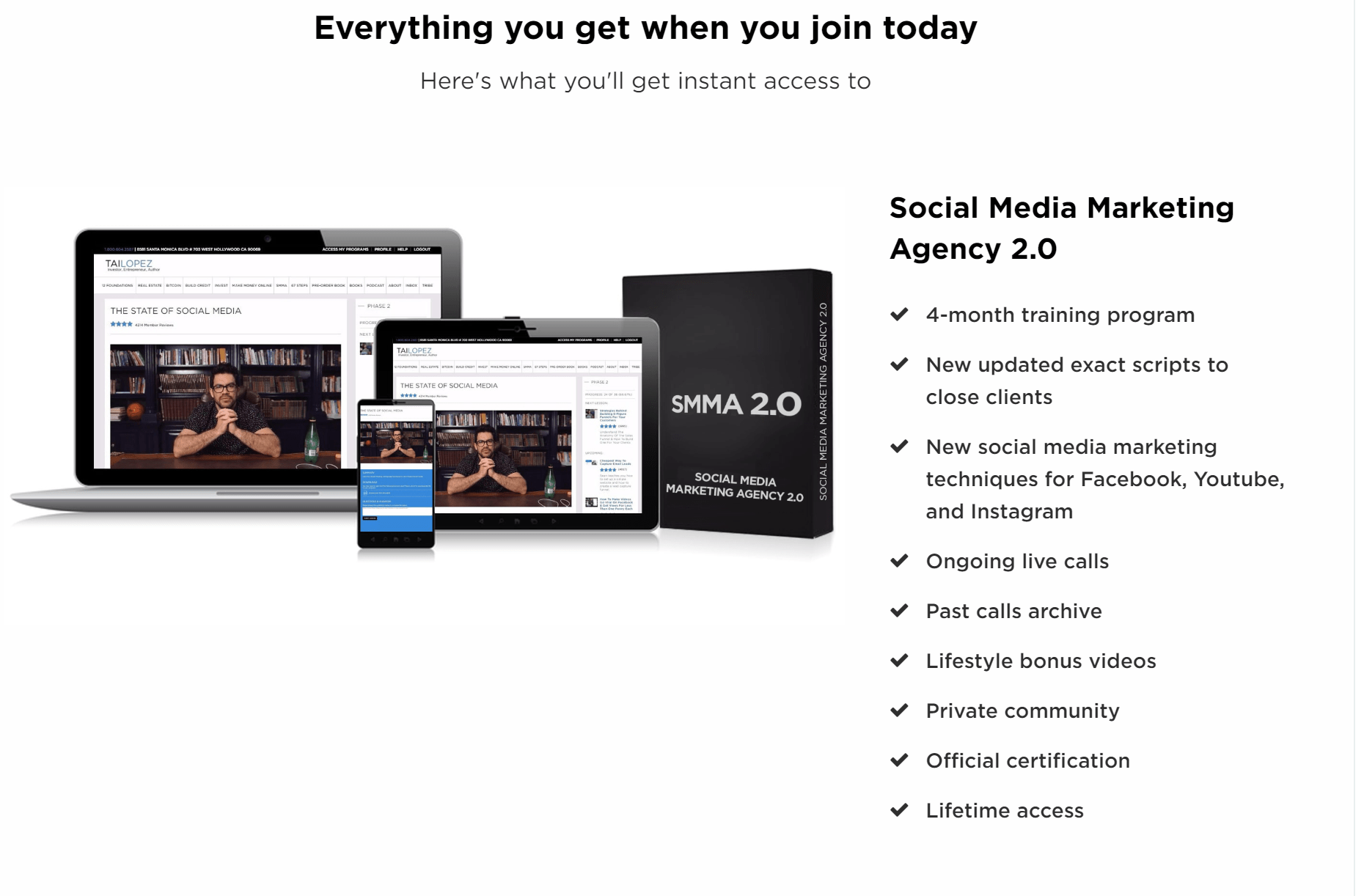 He has also been regularly featured on TV, has interviewed high-profile business people such as Mark Cuban, and has had his YouTube videos used by college professors as an example of effective marketing.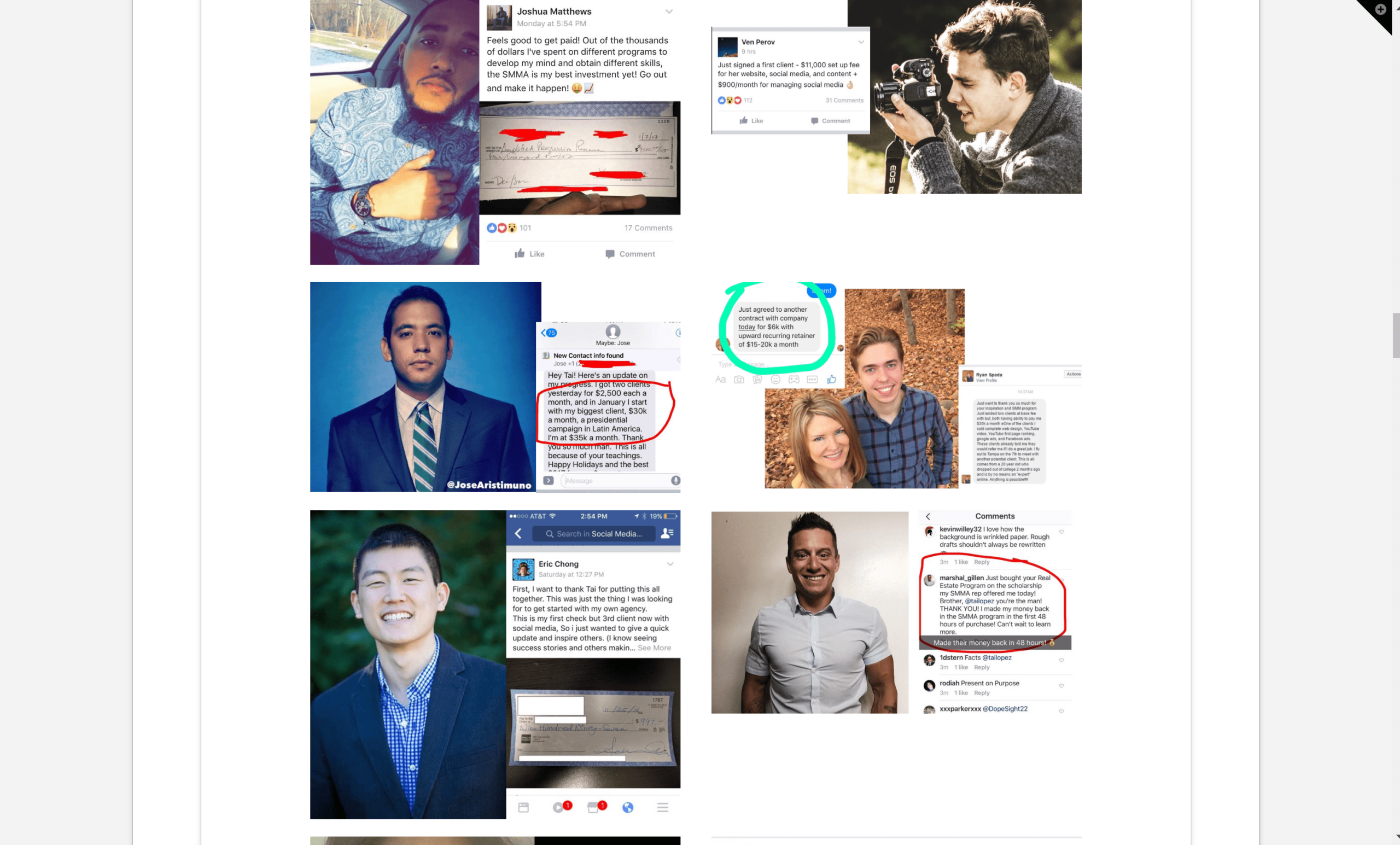 To gain a better understanding of Tai Lopez's SMMA 2.0, I wish to run through some of the positives and negatives for you. Let's see the pros and cons of the Tai Lopez course.
Cons of SMMA
1. Time Commitment:
There is no shortcut to success. With this course, you need to spend some time as the learning curve is difficult.
2. Expensive: 
Undoubtedly, this course is expensive and not for everyone. However, lifetime access to the SMMA course is a big plus.
FAQs | Tai Lopez SMMA Review
Tai Lopez SMMA course is a bit expensive and it costs $997. However, you will get a free training session for it. You can use the discount coupon to get lifetime access to Tai's course for just $697.
Is Tai Lopez Course Legit?
Yes, Tai Lopez SMMA courses are quite legit and give amazing tips and step by step guide to increasing online social media visibility. It has 4-course modules and 2 bonus lessons and videos taught by multiple experts.
What Is Tai Lopez Net Worth?
Tai Lopez's net worth is about $60 million. His hard work and the pursuit of money have got him so far.
What business does Tai Lopez have?
Tai Lopez is an investor, entrepreneur, and advisor to 20 multi-million dollar companies. He has a popular book and has over 1.4 million followers worldwide.
It is indeed the best of its kind. However, to make it work for you, you will have to take the effort and follow everything taught in the course. You can't possibly expect a few videos to change your life automatically. So to answer your question, yes it is worth it provided you are a serious, dedicated person aiming to achieve your goals.
How do I cancel my subscription to the course?
You can contact the team through a website chat or send an email on the official email id which is [email protected] and request them to cancel your subscription.
What does an SMMA do?
A social media management agent essentially uses social media platforms like Facebook, Instagram, Youtube, Google, Snapchat, Twitter, LinkedIn, etc to attract more customers to their business. This can be done by running ads on the page for clients.
Conclusion | Tai Lopez SMMA Review 2023
I have experienced this course for my marketing business and you won't believe it but the results were excellent as I have expected. At the end of this article, I want to say to you that I have personally used this course for my business and it comes out to be an excellent choice I have ever made. If you are applying for this course keep in mind that this course can help you to bring out a change in your financial status and can help you grow your marketing business financially.
This course is useful to any type of business you are looking for like if you searching to sell any product, starting to earn money through an online business, or like me starting an online web designing business this course can help you in every aspect. 
You can become an asset in this growing marketing business, and this course is worth learning. Not only financially but also it teaches you other kinds of stuff to be noted including problem-solving in marketing fields.
I have personally used this course and would recommend you because it is worth learning if you are looking for the business as your lifetime earnings. 
Get rich quick schemes don't work and you need to be dedicated and hard-working to become successful online.