Starting a new website can be tough, right? Getting it to show up on Google and other search engines can be a real challenge. But let me share my trick with you, and it has worked really well for you.
The trick is called aged domains, which can make this whole process a lot easier. And we've got just the place for you to find these special domains – it's called Odys Global.
Finding good aged domains can be a bit like searching for hidden treasure. Some marketplaces have a lot of not-so-great domains with spammy links or a bad history.
But Odys Global is different. They're like the experts in finding the best-aged domains, making it super easy for you to pick the perfect one for your website.
In this review, I'll take you on a tour of Odys Global and share our own experiences with it. You're about to find out one of the best secrets for a successful website!
Odys Global Review 2023: What Is Odys Global?
In addition to offering quality aged domain names, Odys Global also offers search engine optimization services. Whenever you need such domains, Odys Global is your best bet.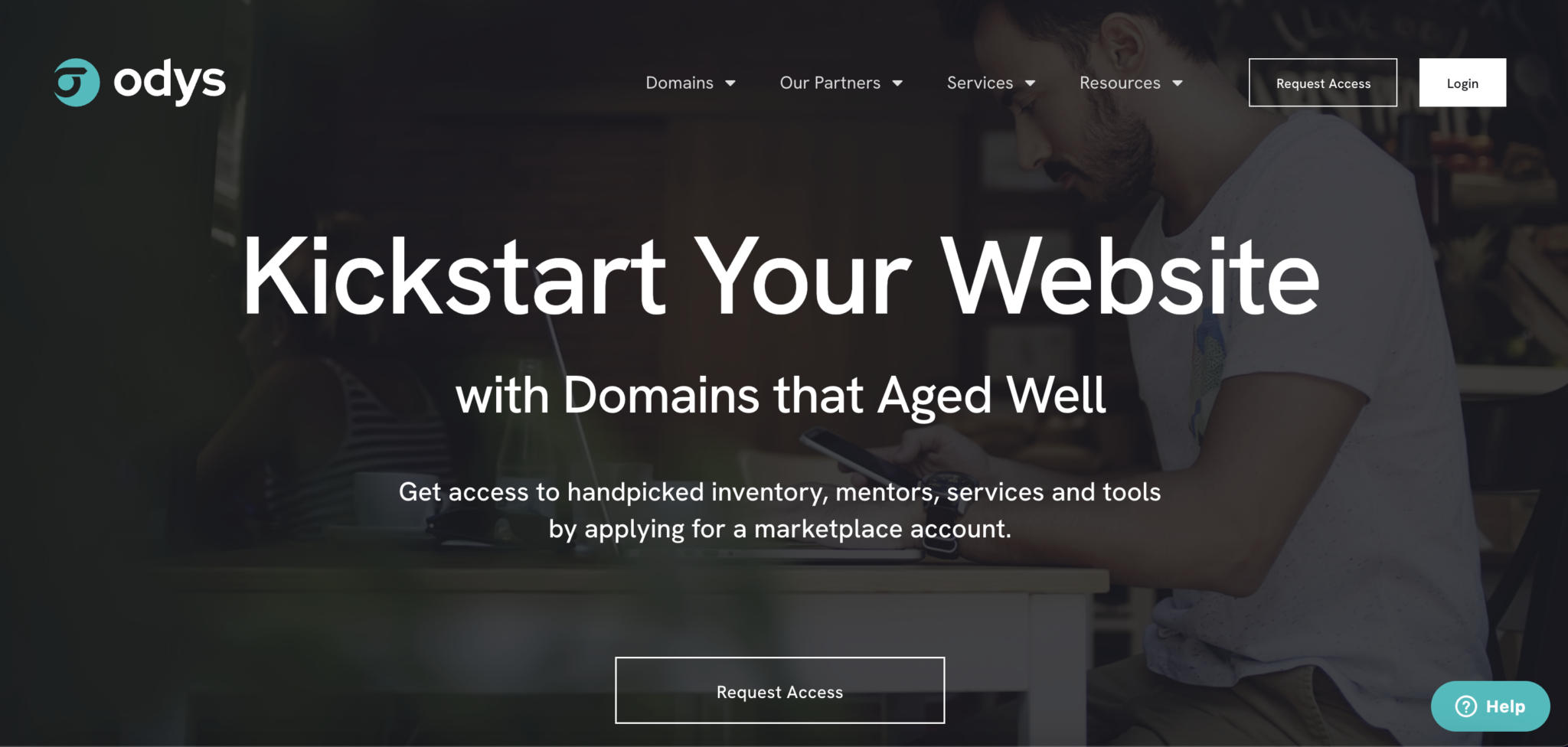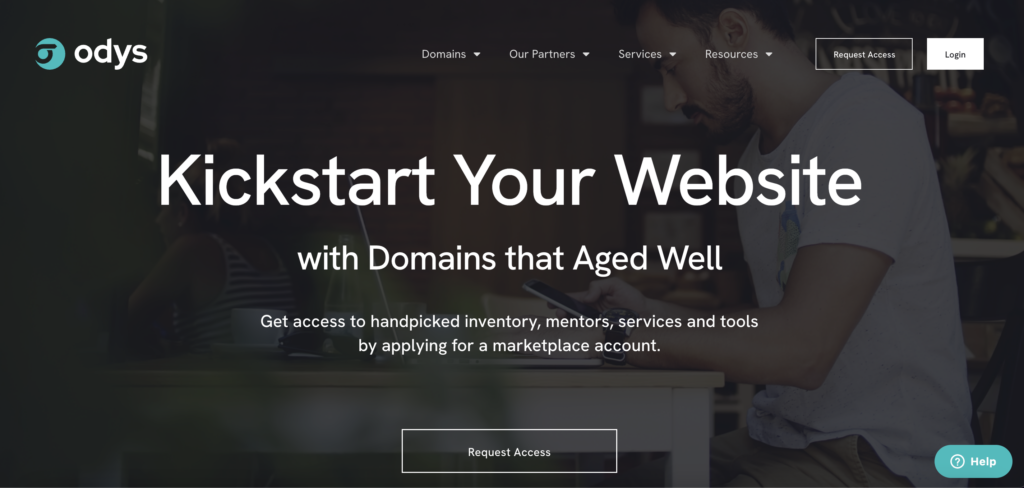 Aged domains selected by Odys Global have been proven to perform and be popular.
They have a proven track record of achieving excellent results with search engine optimization. Plus, Odys Global offers a safe and secure purchasing experience.
How Does Odys Global Work?
Odys Global has made it really easy to find and buy the perfect domain for your needs. Their website is user-friendly, so you won't have any trouble navigating it. Plus, they're super transparent about their prices, so you know you're getting a fair deal.
To start your search, all you need to do is tell them what kind of domain you're looking for. You can specify your niche and any other specific details you have in mind.
Odys Global will then give you a list of domains that match what you're looking for. It's like having your own personal domain shopper!
When you're ready to make a purchase, they make it a breeze. You can transfer the domain easily, and they accept various payment methods, including credit cards, PayPal, Wise.com, and bank transfers.
So, you've got plenty of choices when it comes to how you want to pay. It's all about making the process hassle-free for you.
Tips for Finding the Perfect Domain on Odys
Odys is an excellent place to start your search if you're looking for an aged domain. Choosing from so many options can seem overwhelming, so how can you be sure you're making the right choice?
Here are three steps to follow: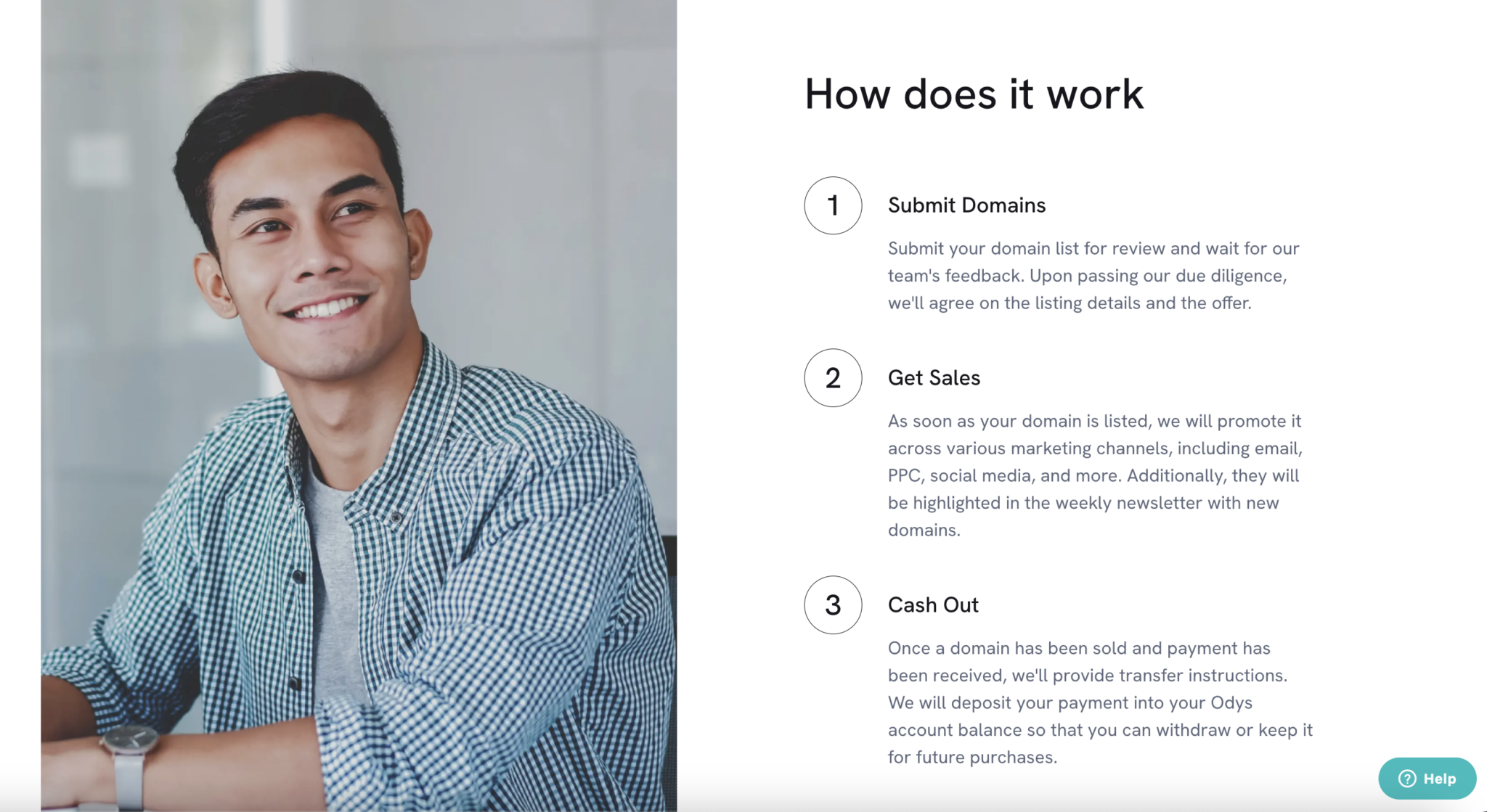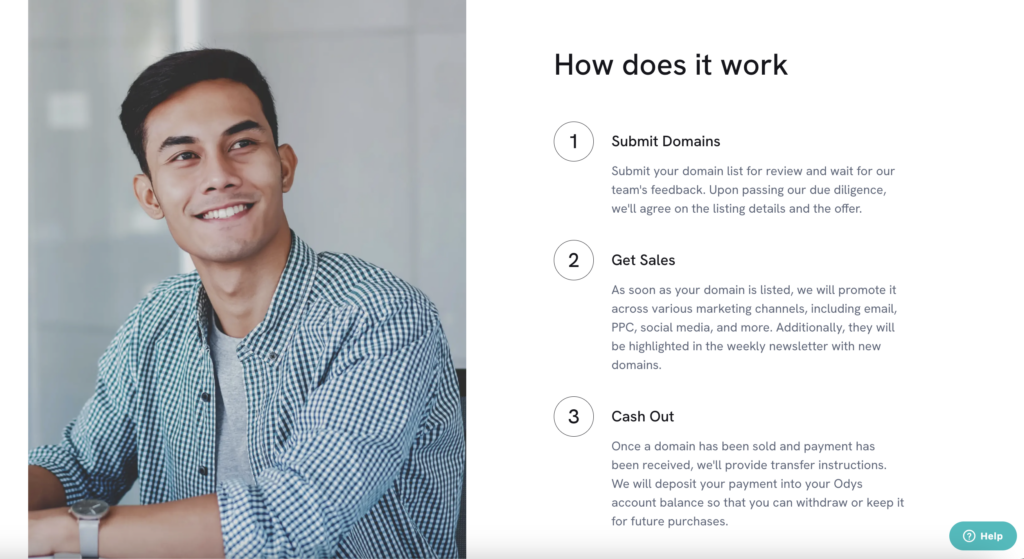 Step 1: Start with Expert Picks
If you're new to the whole aged domain thing, you can find some helpful advice on the Odys blog. They have a section where experts share their recommendations.
These experts take a look at various domains available on Odys and choose the ones they think are the best. They base their picks on strategies that have already worked well for others
Step 2: Do Your Own Due Diligence
Whether you discovered a domain from expert recommendations or by looking around the marketplace, it's crucial to be really careful and do your homework to make sure the domain is a good fit for your website.
Odys helps you with this by giving you lots of information about the domain, like how good it is for SEO, its rank, the other websites that link to it, where it's been featured, and how much it costs.
Also, double-check that the domain hasn't been used for anything shady in the past. You want to avoid domains that are connected to things like spam, adult content, illegal substances, or other stuff that could harm your website's reputation.
It's all about making sure your website gets off to a good start with the right domain.
Step 3: Plan Out Your Future Strategy
Once you've discovered the ideal aged domain that fits your needs and budget, it's time to make a plan for what comes next.
Take a close look at the pages that existed on the old website, especially the ones that had good search engine rankings and links from other websites. You should create something called a "301 redirect" for these pages.
This is like giving those old pages a new address on your new website. It's important to do this because it helps maintain the SEO value they had before.
When you set up these redirects, make sure you're pointing them to the most relevant pages on your new website.
Pay special attention to creating new content for the pages that used to rank well on the old site or had other websites linking to them. This way, you'll keep the SEO benefits of your aged domain and make the most out of your investment.
Quick Links:
Final Verdict: Odys Global Review 2023
If you're looking for really good old website names and don't want to waste time searching through sketchy auctions, I strongly recommend trying out Odys.
What makes Odys special is that real people carefully check these old domains before they buy them. So, you won't end up with a bad domain that has a history of problems.
Now, these top-quality domains can be a bit pricey, often costing thousands of dollars. But if you think of it as an investment and have a clear plan for how you'll use the old domain, you can make a lot of money fairly quickly.
In my opinion, Odys is a great place to find old domains, especially if you want to build a website that makes money.
They offer really good domains, and their checking process saves you a lot of time and trouble. So, if you're serious about getting into old domains, Odys is a smart choice you shouldn't ignore.