Tony Robbins RPM planning is your guide to maximize every aspect of your life and drive you to a sense of fulfillment, satisfaction, and joy.
The proper sense of outcome and the ambition to drive towards your vision is what's that important. So, let me explain in detail how this helped me in changing my life and why it will help you too! 
To determine and dream of what exactly you want to be in your life and achieving it is the most significant factor which can improve the quality of your life. To achieve this, one has to live his/her life on his terms, that too, in an extraordinary way.
But how could you live a life like this and become that extraordinary person you need to be? How can you even determine that you are on the right path to living that extraordinary life? Anyone living their life to the fullest and having that extraordinary life has various certain traits.
He/She utilizes and maximizes everything they do, from their energy to their health, to their relations, and a lot more. 
Whatever resources they have, such people plan to maximize them and use those resources to their full potential. They also know how to maximize the fun and satisfaction they are getting from their resources. They also really know how to utilize their emotions. 
No matter how much you have earned and gained in your lifetime, you will always be disappointed and not satisfied.
No matter if you have a million-dollar in your hand, but if you are not emotionally satisfied with what you are doing, then that million dollars is of no worth to you. Stress, frustration, worry, anger, or guilt can really steal your moment of glory from you.
One more fact is that focus is your real power. If you have focus, you have a lot of energy in your hand to solve your problems. You really need to focus in order to be successful. A successful person is focused and has clarity in his/her thoughts.
If you are clear about what you want to achieve, then you can easily achieve it. Determination and clarity of thinking can really drive you through what you want to achieve and make you fulfill your ambition.
To achieve all this and keep complete track of what you are achieving or what you are going, Tony Robbins has developed RPM.
RPM provides you a system of thinking and maximizing your resources rather than just giving you a time management system. This will help you create a life that is completely fulfilling, growing, and satisfying. 
RPM will help you take your vision and drive you towards successfully achieving it. Tony Robbins RPM is the way by which you can achieve your ambition. It is like a workbook that is going to help you in achieving what you want.
So let us see who Tony Robbins is and what exactly does RPM means and what it is used for.
About Tony Robbins
You must be disconnected from the world for a long time if you don't know who Tony Robbins is. 
He is an American author with numerous bestsellers, a businessman, and above all, a life coach and financial trainer.
He has been working for more than 50 companies now, and all of these companies are valued at billion dollars. 
He hosts various events and seminars too and is very famous for his skill all over the world.
Now let us talk about what RPM is. 
Tony Robbins RPM: What exactly is this RPM? 
RPM stands for Rapid Planning Method. It is devised by Tony Robbins. According to RPM, the first step towards understanding your focus, your ambition, and achieving your vision is to ask three questions from yourselves.
Tony Robbins RPM is more of a Massive Action Plan. The sequencing is critical. You do need to know what you exactly want and why do you want it. Your actions need to be sustainable. The three questions that you do have to answer are as follows:
Q.1 What do I really want to have, and what will be the outcome of that?
You do need to determine what you want to do. If you don't know what the thing you want is and what you are aiming for, you cannot hit your target. And more importantly, you need to understand what will be the outcome of the target you are aiming for. You need to understand whether the target is feasible or not.
Q.2 What is my purpose and the reasons I am the thing I am working on?
You need to understand what purpose is behind you that motivates you to attain your vision. What reasons are there which are driving you, and are those reasons worth your attention or not? For instance, you need to gain weight, and you will put effort into it because you are the reason that you are skinny.
However, there are certain instances where you would do a thing without any proper reason or anything. You need a trigger to set you off.
Q.3 What should I do in order to achieve what I want?
It would be best if you get to know what you want to do and why you want it. And after you guess it, you need to know and figure out how you could get it. You need to figure out all the different methods which would be possible for you to attain your vision.
Things That Makes RPM Very Special
As mentioned above earlier, the term Tony Robbins RPM is short for Rapid Planning Method. But what exactly does it mean? In my opinion, the right methodology and planning are pretty clear to everyone, but what is the meaning of rapid in this statement. 
The two most common and most significant mistake you will find the majority of people make when they set up their plans are: 
People choose to set up their plans on the basis of urgency rather than on the basis of priority. This mistake leads to the problem of recognizing what exactly to be planned. 

The second mistake they make is by missing the action (if the plan was written down correctly). 
For a Rapid and immediate activity, you need to know together with your WHY and your WHAT. For each and every plan, the two extremely crucial elements are WHY and WHAT.
The system of RPM life management planning shows you the way you can discover them and then how you can implement them in your planning. 
How Will RPM Be Helpful For You?
As stated in its fundamentals of Tony Robbins RPM, the planner assimilates a completely novel thinking system. The life planner is custom and will help you first in focusing on WHAT you truly are and next helps you in determining the finest course of action in order to achieve it in a systematic manner.
In the end, you are left with a blueprint in order to complete your goals, which is pretty achievable, unlike the disorganized list of tasks and work that will drive you away from your eventual goals. 
The planner by Tony Robbins will help you in: 
Regaining the feeling of certainty that all aspects of your life are in your control.

Transitioning from activity-based orientation to a result-based orientation.

Increasing your productivity level. 

Replacing your list of a to-do with a daily plan is pretty effective and also maximizes your accomplishment and time. 

Creating a robust sense of fulfillment and purpose each day.

Creating a colossal action plan that will help you in achieving balance and making consistent progress.

Tracking your progress, learning from past experiences, and celebrating your victories. 
Tony Robbins RPM: Beginning With Your RPM Plan
Step 1 – Capturing 
The prime source of stress is to keep everything in your head. There is a need for a straightforward system. This is where you will be putting down all the things you desire to attain or accomplish.
It is crucial to know that the ability of the human mind is limited when it comes to focusing on tasks at hand.
This means that humans are able to focus only on a limited number of things at once. Usually, a human can handle around 5 to 9 items at one time. When someone is not able to attain their goals, more often than not, the reason is not their inability.
Instead, it is because of how they focus on numerous things all at once, or as we can say, they end up "chunking" things. Chunking is the way of turning a lot of things into little things. In the process of chunking, you take up all things that come to you and put them in groups of the ideal size so your brain can handle it.
With chunking, you can fit things that you are committed to in categories and let you know the order in which you will be accomplishing them as you already decide in advance the things that are more important. You can begin practicing the process of chunking by jotting down the things you want to attain.
It may be the things you really desire or situations demanding your attention. 
Step 2 – Beginning The Process Of Chunking
Once you capture all the things you are looking forward to accomplishing, you should start looking for the commonalities. Like the things in your list relates to career, relationships, finance, or something else altogether. 
Step 3 – Creating RPM Blocks Of Your Own
Once you figure out the areas, you should be focussing on, pick up the area that bothers you the most, and then create a Tony Robbins RPM block for that particular area. 
Write down the goal you wish to attain in that particular arena of life in the target circle.

Below that target circle, jot down the reasons that compel you and your purpose to achieve the particular goal you mentioned in the target circle. Make sure you highlight if you have any trigger words that can bring about a change in the emotional quality of the goal to be achieved, may it be for good or for worse.  

Lastly, you need to develop a sequence of priority actions.
Step 4 – Creating Fun And Empowering Roles
When you create an identity term that describes you, it will give you a fresh sense of who you are and also the role you need to play in order to move towards attaining your goals in novel and thrilling ways.
You need to create for yourself a role that will help you in unleashing the child-like enthusiasm within you and excite you to do all that you want to and carry you in the challenges of your life. A role will help you in staying intact on your target if reaching real goals.
In short, you need to find the purpose of the goals, play the association of words, and then create an identity or a role or maybe multiple identities in order to accomplish the desired goals. 
Tony Robbins RPM Customer Review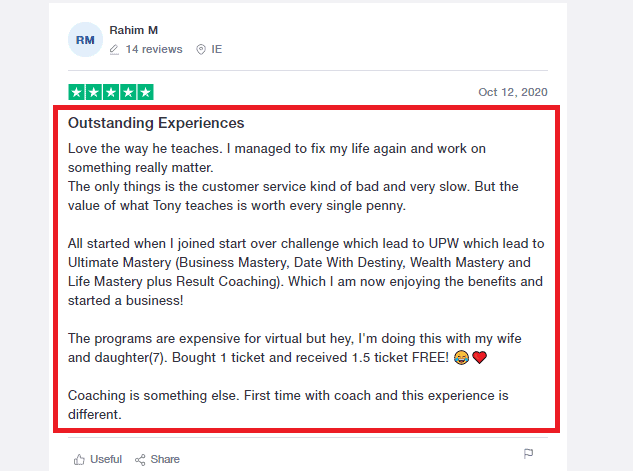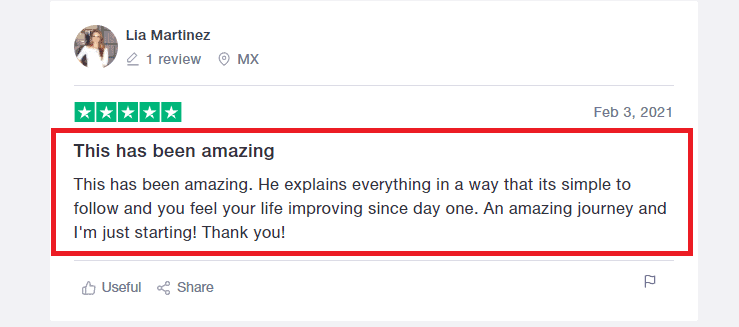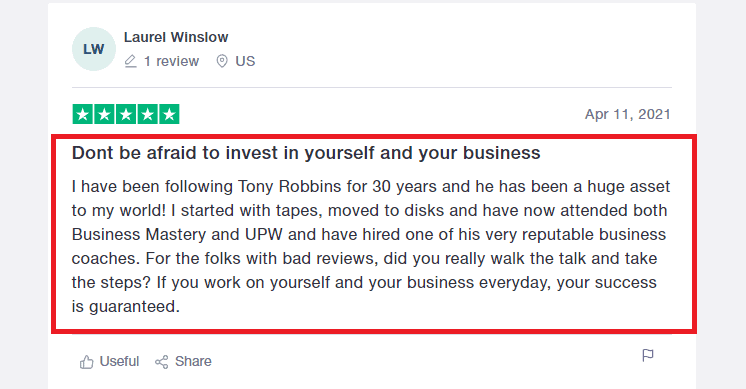 Tony Robbins RPM On Facebook
Tony Robbins RPM On Twitter
— Tony Robbins (@TonyRobbins) April 19, 2021
What an honor to be back on the cover of @SUCCESSMagazine! Pick up a copy at https://t.co/0G8leqqZWx, and read the story here: https://t.co/eu4pZOGj4L

— Tony Robbins (@TonyRobbins) April 6, 2021
Tony Robbins RPM On LinkedIn
Quick Link
FAQs | Tony Robbins RPM
👉 What is the cost of this Tony Robbins RPM?
The RPM method costs you around $129 for the complete package. The package includes an RPM vision planner and an RPM life planner.
🙌 Do I need Tony Robbins RPM for sure if I want to achieve my vision?
You don't necessarily need RPM to make your vision come true. However, it is advised that you take this in order to achieve your goals efficiently.
✌️ Has Tony used this RPM system itself?
Tony does have used this system, and he surely has benefitted from it, as we can see by his popularity and his massive growth.
Final Words: Tony Robbins RPM Review 2023 | Get Your Own Vision
As shown above, there are basically three questions which you need to answer in order to achieve what you want and realize your dreams. Those three questions put up the pillars for you to be able to achieve whatever you want in your life. Without these, you cannot step up to what you want to be.
Taking RPM will definitely help you in understanding these three fundamental questions. And at least doing two of these questions is more than enough too sometimes. More than 90% of the whole population can fail to answer the first two questions. 
Answering these questions will open up a path for you. Tony Robbins RPM would act as the map needed to cross that path. 
RPM is like a workbook that keeps you in check. It can check if you are working upon your goals, how far you are from achieving, what you can do more etc. Tony Robbins RPM can help you focus only on what is necessary and keeps you away from what is not. 
Overall, I feel like RPM is a really really good system with no doubts or any worries. It's just an excellent framework that can check your progress, practically. It helps in Maximising the results while efficiently using the resources available.
Moreover, it will fulfill you emotionally too. You will achieve your dream vision while at the same time, you will be satisfied with the vision you created. An extraordinary life is just a step away, thanks to the RPM.
Tony Robbins RPM On Youtube