Do you want to find the top blogs for women?
Do you want to find blogs that are solely about women's health, fitness, lifestyle blogs, fashion, and so on? Then this is a post just for you.
Whether you're a woman who recently graduated from college and is working or a woman over 50, you can utilize these blogs to obtain all the information you need to get in shape, earn more money, eat healthily, and sleep well.
Do you want to know what's on the list? Without further ado, here is a selection of the best blogs for women to follow in [Year] and beyond.
We've carefully chosen these blogs that are entirely for women, and these blogs are actively providing amazing material to educate, motivate, and encourage women to get healthier, travel more, and maintain solid relationships with high-quality information.
So, let's get started.
1. Marie Forleo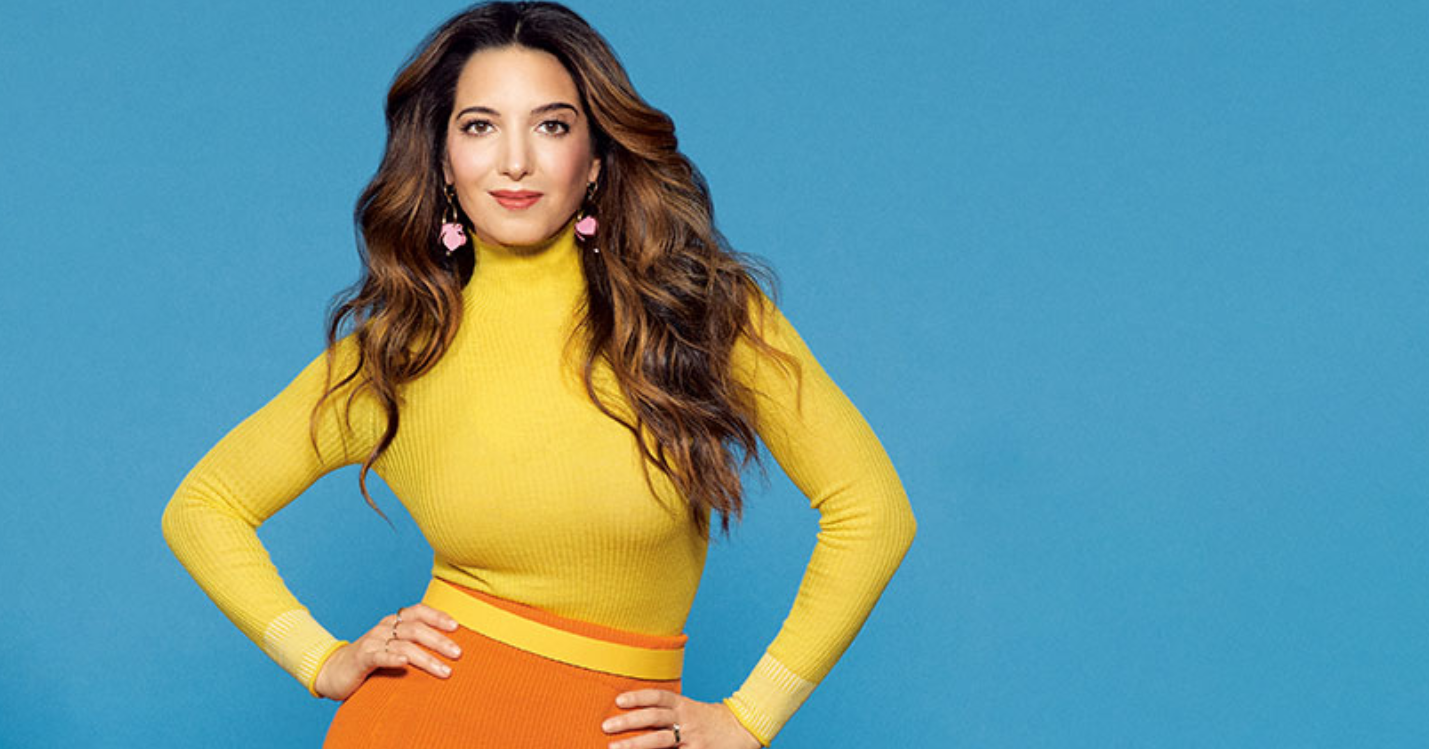 Marie Forleo is a writer, philanthropist, motivational speaker, #1 New York Times Best Seller, and eternal optimist.
She is committed to assisting individuals (both men and women) in becoming who they want to be – and she is the brains behind one of the top blogs for women, "marieforleo.com," which reaches millions of people worldwide.
Whether you're just starting or establishing a business, or you want to make a significant change in your personal life, her blog will help you reach your full potential and tap into your deepest wisdom.
Maire also has a famous and engaging YouTube channel called "Marie TV," where she speaks to an audience of 195 nations about business, real-life challenges, and other educational topics.
Many world-famous celebrities have highlighted her, including Tim Ferriss, Richard Branson, Oprah Winfrey, Tony Robbins, and others.
If you're seeking inspirational blogs for women, this should be at the top of your list!
2. HelloGiggles.com
When it comes to having a happy life, it all boils down to how you manage your money and time. HelloGiggles has all the expert advice and professional advice you need when it comes to your lifestyle, career, and financial goals. It's without a doubt one of the most essential blogs for women to read.
Zooey Deschanel, producer Sophia Rivka Rossi, and writer Molly McAleer launched this blog in 2011.
HelloGiggles is a popular online community for women where you may learn about issues that are essential to young women's lives.
It is also one of the most popular entertainment and lifestyle websites for women, with millions of followers on social networking platforms like Facebook, Twitter, and Instagram.
3. Sixty and Me
Margaret Manning, who is also over 60, published Sixty and Me, one of the leading blogs for women over 60.
This is without a doubt one of the most inspiring blogs for older women, motivating them to live joyful and financially stable lives.
Margaret launched the site to give articles about the lifestyles of older women, relationships, travel, and even money management. It quickly became one of the most popular blogs for elderly ladies.
Her only objective is to assist older women in finding a profitable and promising job, finding pleasure and passion, developing a positive mentality, having a sense of purpose, and focusing on what truly matters.
Margaret publishes blog pieces at Sixty and Me on every issue impacting older women in their 60s and beyond, such as retirement, and helps them age elegantly. She also has the same name as a YouTube channel.
4. The Blonde Abroad
The Blonde Abroad, as the name indicates, is a blog about a female blogger's travels and life experiences. With over 200,000 subscribers globally, this is one of the most popular women's blogs.
Kiki, a California native, and female blogger quit her job in corporate finance to travel the world, seeing more than 70 countries so far.
She documents her trips as well as the life lessons she learns along the way on her blog.
The Blonde Abroad is the place to go if you want to read and follow a site where you can learn about solo travel, women empowerment, life guidance, and other topics.
If you're having difficulties packing your luggage for a summer road trip anywhere in the world, this blog article has some excellent suggestions for you, including an easy-to-use road trip packing list.
5. Fitfluential
An All in One blog for women who like working out. Kelly Olexa owns the world's most recognized website, which presents a variety of health and fitness-related recommendations.
This is one of the most popular health websites, with over 300 million views per month. This blog has since been relocated and relaunched as KellyOlexa.com.
This site focuses on fitness guidance, food recipe recommendations, and advice, making it one of the top blogs for women to follow and read articles for speedy growth and success.
6. TheFashionSpot
This site focuses on fashion-related topics, style, beauty, celebrity news, and so on. If you enjoy reading about celebrity gossip and the newest fashion trends, this site will keep you up to speed. TheFashionSpot also blogs on wellbeing, health, fitness, mind & spirit, which is an added bonus if you follow this site. If you're a fashionista, these are the women's blogs you should be following.
These are some of the best blogs for women to follow in order to stay up to speed on the newest trends and news in their chosen sector. It would be fantastic if you could recommend any blogs in the comments area that girls and women may read for personal development and progress. 
7. The Mom Edit
The Mom Edit is a blog that focuses on topics that affect moms, as the name suggests. This site is a must-read for everyone interested in learning about modern parenting.
In 2008, Shana Draugelis founded the Mom Edit website.
The Mom Edit has been featured in a variety of publications, including Parent Magazine, Oxy.com, and others.
The Mom Edit is an excellent choice if you're looking for a one-stop shop for style, travel, beauty, home, and parenthood.
As a modern mom or wife, you'll need a family-friendly kitchen. In this article, we'll go over some of the most critical kitchen gadgets you should get.
8. Her Campus
Her Campus is a blog and an online magazine that stimulates young people in their twenties about contemporary concerns ranging from inspiration to fashion.
The creators, Annie, Windsor, and Stephanie, were inspired to establish this blog while in college, and it has been an inspiration to many.
This is an online journal for, published by, and aimed at empowering college women. Her Campus does not identify anything and instead discusses broad life difficulties. Go to this site if you want a general or real-life concerns blog.
9. CorporetteMoms
CorporetteMoms is a lifestyle and fashion blog founded in 2008 by Kat Griffin, a former lawyer at a Wall Street law firm.
Kat ran the blog as a side project until early 2010 when she decided to quit her job and devote her whole attention to CorporetteMom.
The site primarily caters to female attorneys, consultants, bankers, MBAs, and high-achieving women who need to seem professional while also being trendy.
If you're searching for blogs for women that discuss pregnancy fashion or working while pregnant, this is a good place to start.
10. Comeback Momma
Comeback Momma, Jenn's beautiful blog that she developed after her comeback to her fit self, was launched in early 2013.
Jenn's major purpose with the Comeback Momma blog is to give guidance and suggestions on topics that help her live a better and happier life. The blog aims to make women feel amazing from the inside out.
She teaches individuals (particularly mothers) how to find the best in themselves, as well as how to make a comeback on their own, no matter what they're going through in life.
There are many practical suggestions and guidance on the Comeback Momma site, ranging from travel to family, fitness to motherhood, health to relationship advice.
Conclusion: 10 Best Blogs for Women To Follow in [Year]
So there you have it! That concludes the list of the best ten blogs for women, where you can discover a wealth of valuable information on topics such as women's empowerment, lifestyle, fitness, health, and so on.
Check out all of the greatest blogs developed solely for women whether you want to support them or if you want to enhance your life, you should certainly subscribe to the blogs featured on this page.
Did we leave out any of your favorite women's blogs to follow? Please share your thoughts in the comments box below.
Related Articles