Are you curious whether the Edureka training course is a good fit for your job in project management?
In this Edureka review, I'll be looking at Edureka and detailing its pros, cons, and pricing. So read this fantastic full-length content to learn more about this fantastic website.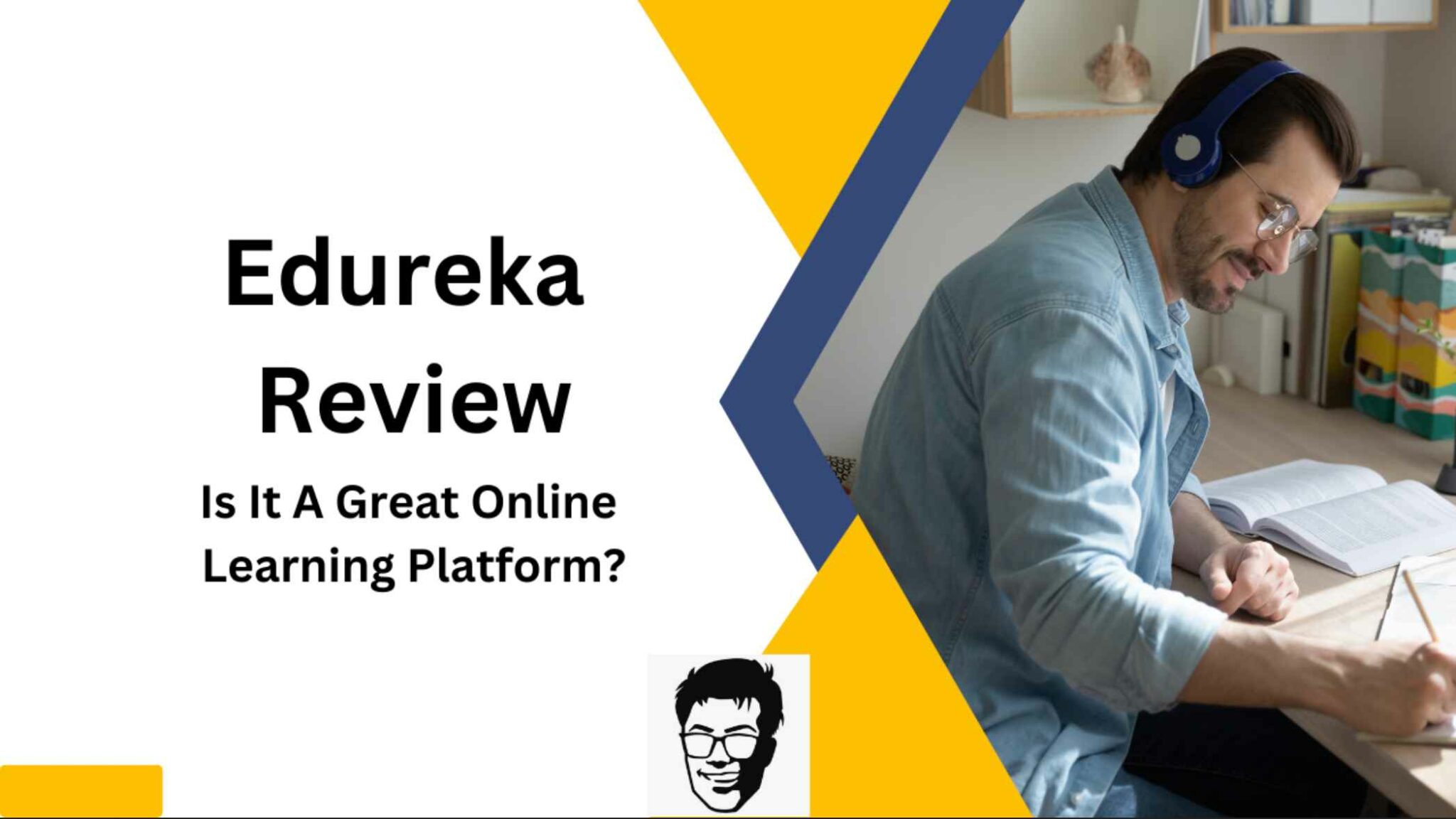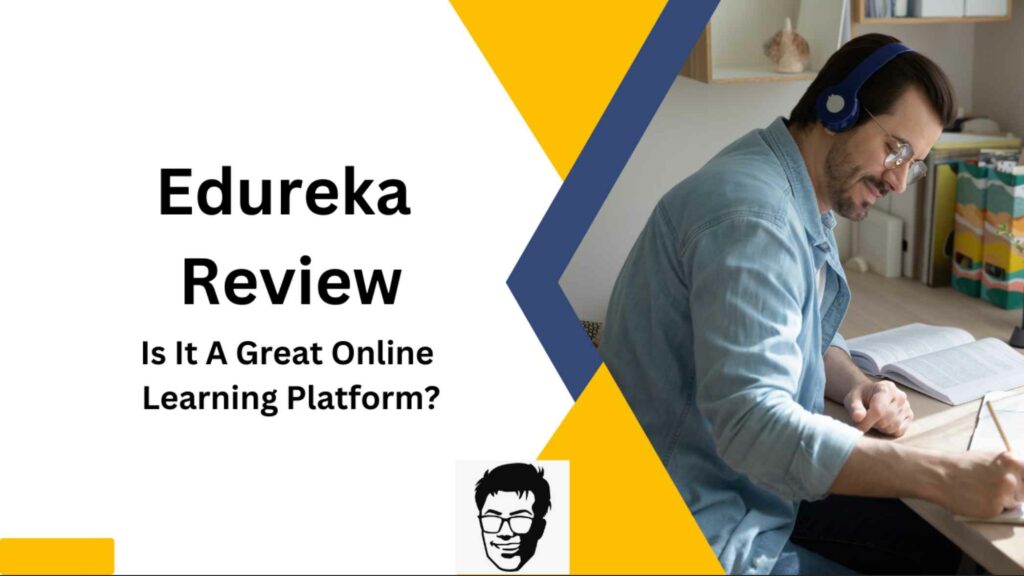 If you want to advance in your career, online learning platforms are a great way, and Edureka is undoubtedly one of the best options.
It provides certification courses taught by accredited instructors on the latest trends. The platform appears to be a very effective way to acquire new technological capabilities.
Edureka Review 2023:

What Is Edureka?
Edureka is a popular online learning platform with more than 400,000 students and thousands of hours of training. On this page, you will find a variety of projects and tasks.
They specialize in courses in digital marketing, computer science, and technology. Cloud Computing, Chain Courses, Big Data, Artificial Intelligence, and other specialized programs are available on this technical training platform.
Lovleen Bhatia owns the online training provider, a privately held, independent company whose main competitor is SimpliLearn. It was established in 2011 and is based in Bangalore, India.
According to one online source, the company's annual revenue is estimated to be $ 5.2 million, but its primary revenue goal is to become a $ 50 million company within the next two years.
Although it began as a small business venture, the company quickly became one of the world's most popular online training platforms.
As an active member, you will find that Edureka focuses primarily on job opportunities and direct and immediate practical tasks. In addition, the organization works with many educational institutions and qualified teachers.
How Does Edureka Work?
According to the company, Edureka employees are fully committed to achieving all your learning goals while providing a pleasant and satisfying experience with the platform.
First, an administrator will contact you to guide you through the company's mobile platform and website. If you have questions, please let them know since they are your supervisor.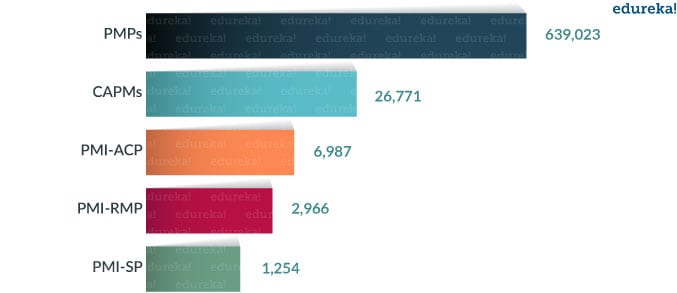 Second, you can participate in live screen-sharing courses, which are online interactive lectures with a teacher. They will gradually be invited to participate in demonstrations led by qualified, experienced professionals.
You will also be able to participate in live Q&A sessions. Even if you miss a live course, you won't miss out on what you could have learned because Edureka records all lectures and then uploads them to your learning management system.
But Edureka is more than just live instruction. Your teachers want to ensure that their students practice as much as possible to perform as many practical tasks and tests as possible to understand better all the concepts they have learned.
Edureka Cloud Computing AWS Architect Certification Training Review
Cloud computing is a catch-all term for a computer model/paradigm (information technology) that allows users to have ubiquitous (i.e., always-on) access to a remote set of configurable resources shared, primarily computing resources such as remote servers, storage, and computer networks with web-based applications and remote services.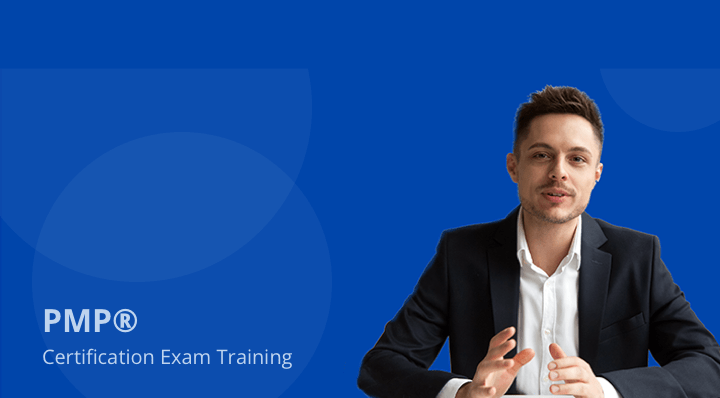 These shared configurable resources are collectively referred to as the cloud. Cloud computing requires an Internet connection to configure and manage the selected cloud resources.
This ensures that data transfer and access mechanisms are highly efficient and reliable to ensure IT consistency. This optimizes economies of scale.
The Leading Providers Of Cloud Computing
The top cloud service providers are Amazon Web Services, Windows Azure, Google, OpenStack, Digital Ocean, Liquid Web, and VMWare.
Cloud computing is based on a service-oriented architecture, requiring each resource to be provided as a service (abbreviated as XaaS, EaaS, or simply as SaaS).
These cloud resources are available via various XaaS models, including the primary models SECaaS, MBaaS, PaaS, Staal, and Iaas. SaaS (Software as a Service) refers to OpenStack, Google Docs, and Microsoft Office Online.
PaaS refers to a platform as a service, such as Amazon EC2.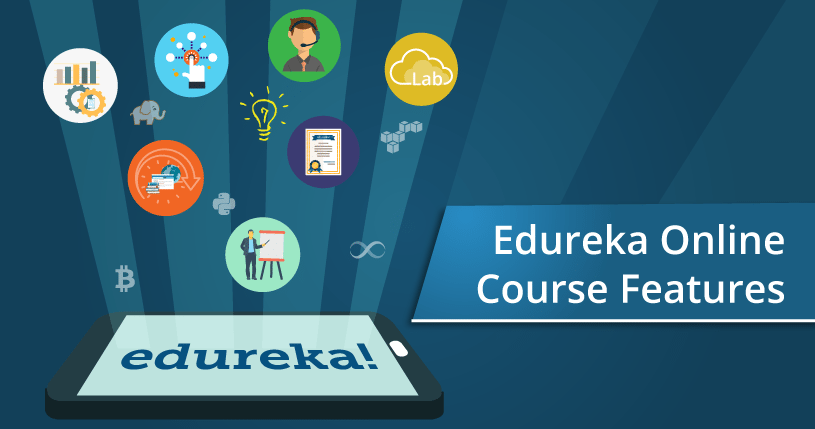 SECaaS stands for security-as-a-service, and it includes services like security event management, anti-malware / anti-virus provisioning, intrusion detection, and authentication.
MBaaS stands for mobile backend as a service, including programming interfaces for mobile and web applications.
Furthermore, Virtual Private Servers (VPS) from VMware and Liquid Web can be integrated into the cloud.
Finally, IaaS encompasses the provision of all cloud-based XaaS, including SECaaS, MBaaS, PaaS, SaaS, and VPS.
About AWS Cloud Computing
This comprehensive, rigorous, hands-on AWS online training course prepares students to pass the Associate Exam (AWS CSA).
This course focuses on Lambda, EC2, S3, VPC, IAM, Redshift, Glacier, EBS, Snowball, Cloudfront, SNS, Cloudwatch, SES, and DynamoDB.
Participants in this course will be introduced to the fundamental concepts of cloud computing through a hands-on program and trained to become skilled and trained AWS solution architects.
In this course, participants can expertly manage cloud computing and create the most appropriate cloud infrastructure solutions on an AWS platform.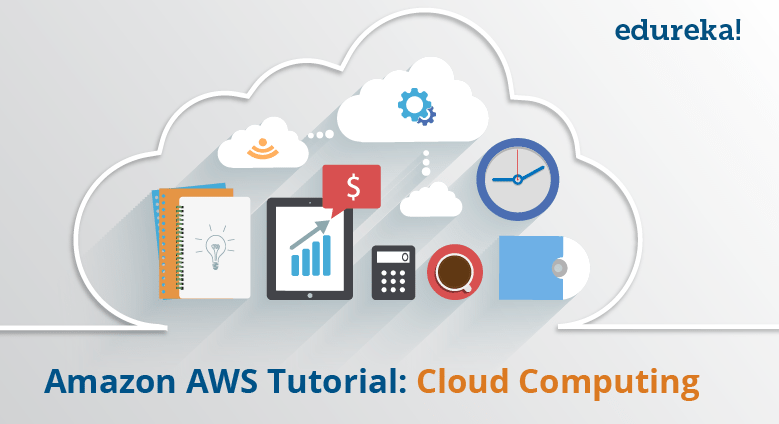 These abilities stem from the knowledge gained by the student through hands-on tutorials and meticulous instruction until he understands how to design and optimize a cloud computing architecture to create a solution. Infrastructure.
Edureka, a Brain4ce Education Solutions Limited subsidiary, designed and offers this course. This organization provides high-quality AWS certification (as well as other AWS-based courses).
This AWS Architect course includes 30 hours of online instructor training, which includes live demonstrations, live tutorials, and offline tutorials.
These instructor-led tutorials are designed to be interactive live sessions where students can interact directly with an experienced teacher.
There is also a team of technical experts to assist you around the clock in solving your queries. This means that the question asked to the student is answered at any time.
Management Edureka
Edureka is an online portal run by trained and qualified individuals. Edureka's managing director, Lovleen Bhatia, is a highly qualified educational professional.
He has worked in various industries, such as technology, recruitment, digital marketing, growth piracy, and customer acquisition.
Another well-known name is Kapil Tyagi, Commercial Director (CBO), who has over 15 years of experience developing mobile products and achieving business excellence. He previously founded a mobile development company before establishing Edureka.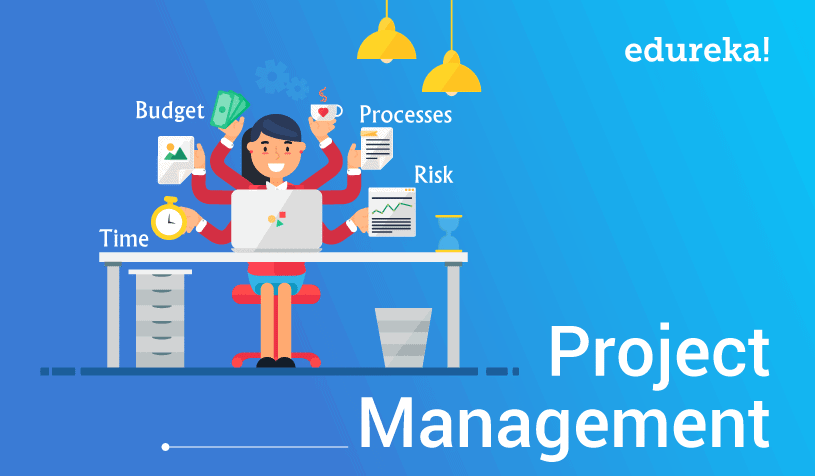 These experts and scientists urgently need to help others who want to highlight online education. With your large team of experts, they guide you through your knowledge acquisition process. All you have to do is find the website and keep it wiser and better informed.
The Culture Of Edureka
The culture of Edureka is a beautiful online platform. It is a company that respects its employees and customers' skills, common sense, and knowledge.
To inform everyone, Edureka has a culture of free-living and harmony as a family.
Edureka is always there for his students who want to succeed in their projects.
The company will always be there for you and provide everything you need to succeed on the following path.
More About Edureka
In addition, you have lifelong access to Edureka's attractiveness. In addition, AWS CSA certification will be awarded at the end of this AWS training course.
The main requirement for enrolling in this AWS course is basic computer literacy. In addition, understanding the basics of Linux is an added benefit.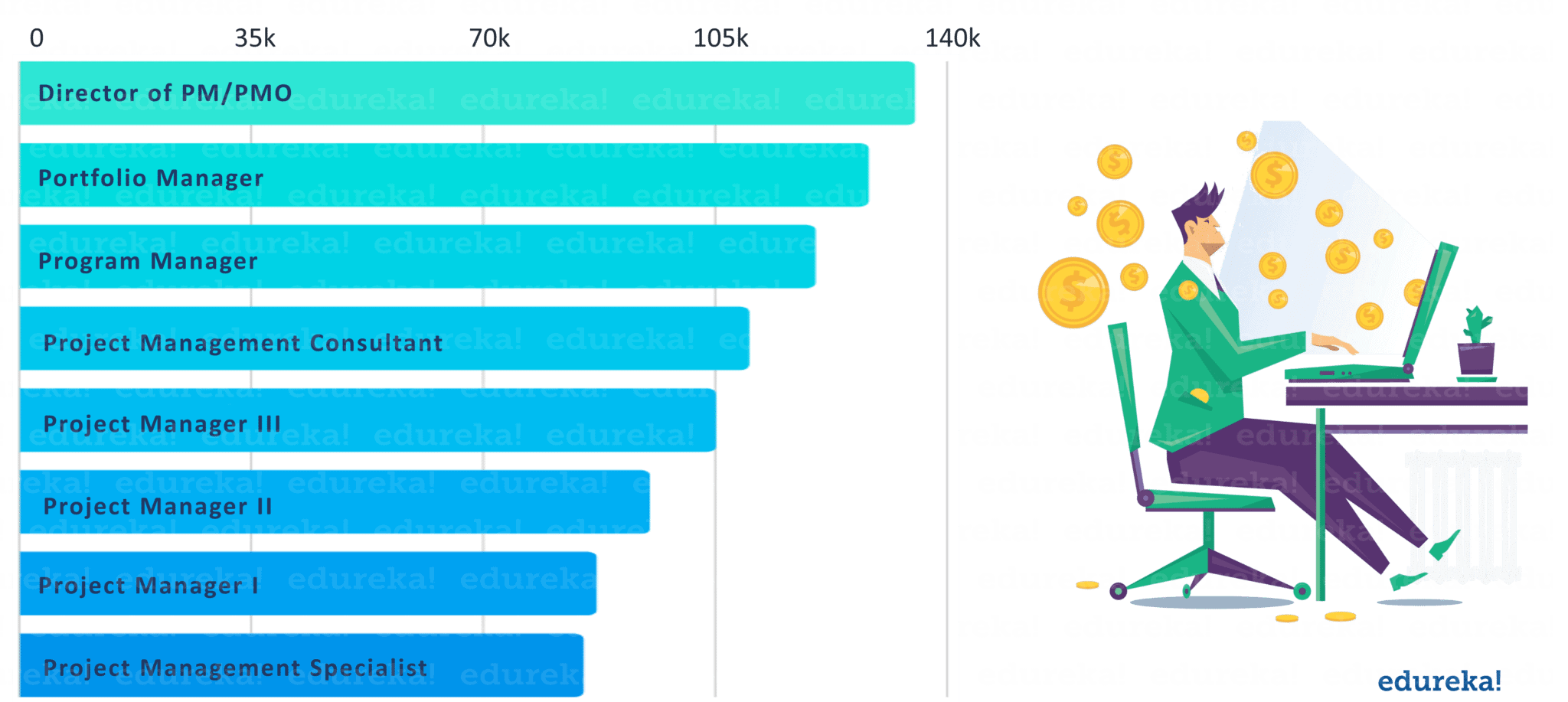 The primary goals of this Cloud Computing Course and AWS are outlined below. The course aims to provide experts with a thorough understanding of the fundamental components of AWS.
Second, this course introduces students to CloudFormation models and allows them to work with storage and compute resources such as EC2, EBS, VPC, S3, and Glacier.
Third, the course teaches students about CloudFront distributions and using AWS services and scales such as Auto Scale, ELB, Amazon Route 53, VPC, and Cloudwatch metrics and alerts.
Furthermore, the course teaches participants how to build a scalable, highly available, and efficient fault-tolerant web application service.
Similarly, the course intends to give students a thorough understanding of AWS billing and cost reduction.
More About AWS
Furthermore, students gain a thorough understanding of the various IaaS architectural models. The course gives students hands-on experience using and implementing key AWS components.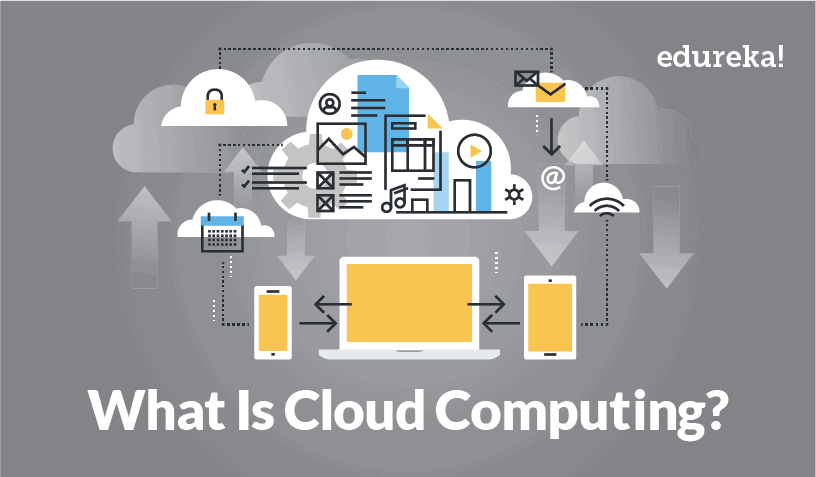 Edureka created the curriculum based on his AWS teaching experience. This program reflects the course objectives listed above. This program's summary is provided below.
The program will begin with an introduction to the AWS lesson that will cover the benefits of AWS and the global distribution of data centers.
It also goes over the fundamentals of cloud computing.
The following are Amazon EC2 lessons. The course then covers storage services and how to use the AWS CLI.
Following that, some lessons go over some of the AWS resources.
These lessons are as follows (in chronological order):
Mail Order, Direct Connection, RDS, DynamoDB, ElastiCache, RedShift, ELB, Auto Scaling, Route53, Management Tools, Lambda, Elastic Beanstalk, OpsWork, and Security and Identity Tools are some of the services available.
The student then participates in an AWS project based on a real case study. You are to perform various tasks and POC jobs.
Once these tasks are done, you can take an online exam, and if you succeed, you get a CSA certification.
Website Security & Privacy at Edureka Review
Yes, It offers the security and privacy of the site. For more information about the security and privacy policies of the Edureka website, please visit the customer service page here.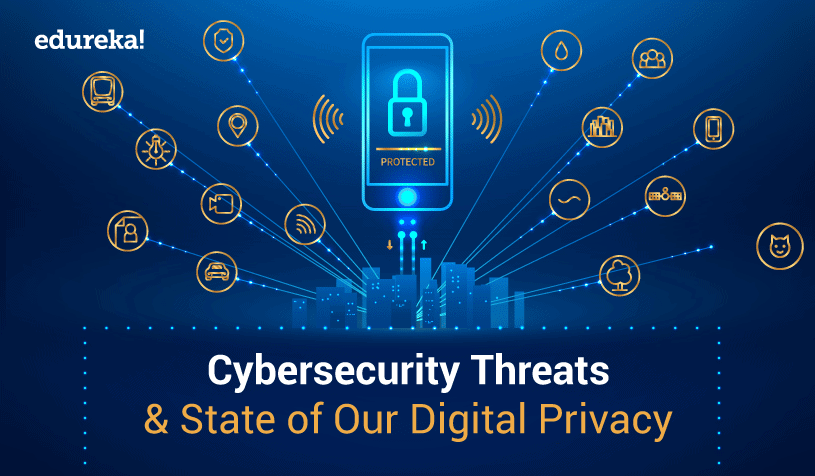 You can also visit their homepage to see if Edureka has posted additional information about their site's security and privacy policies.
Edureka's Return Policy
Our recent website analysis shows that Edureka offers no free exchange or return. We recommend, however, that you check the Edureka Customer Service page to see if the Free Returns Policy has been updated.
You can also look for other online service brands offering free returns and exchanges or use our free search and exchange tool to find even more free delivery and exchange businesses.
Company Goodwill
This company has oddly mixed ratings, with many different customers stating how much they enjoyed the courses and customer service provided by this company and other customers stating that the courses were too shallow and difficult to complete even with customer service assistance.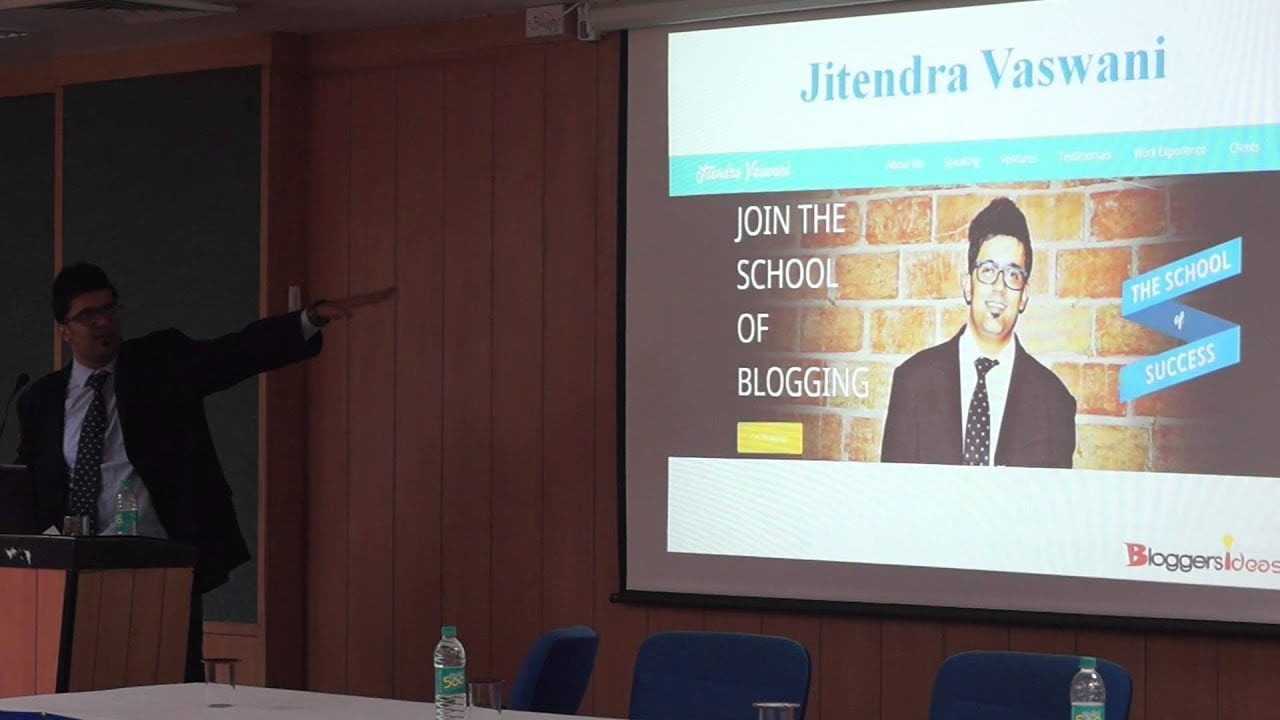 It is difficult for potential customers when the opinions of a company are so mixed. This could have been simple if the courses had been reviewed by all of the students who participated. However, it is difficult to say because not all reviewers have provided this information.
The Refund Policy, which states that customers who have downloaded content or viewed more than two course records are no longer eligible for tuition reimbursement, is another major issue.
So you know that if the course delivers on its promises, you cannot recoup your fees. Before registering, new customers should think about this.
More About Edureka AWS | Edureka Cloud Computing Courses
Edureka AWS is a comprehensive, rigorous, and practical AWS online training that provides students with the knowledge and skills needed to pass an Associated AWS CSA exam.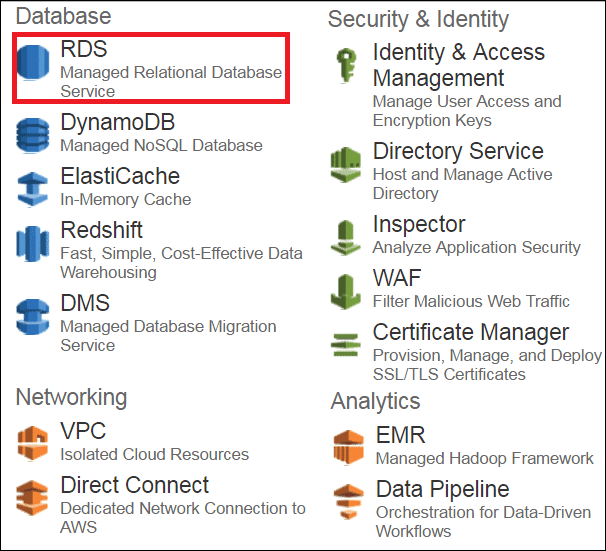 This course places special emphasis on Lambda, EC2, S3, VPC, IAM, Redshift, Glacier, EBS, Snowball, Cloudfront, SNS, Cloudwatch, SES, and DynamoDB.
Testimonials of Edureka Review
Companies that already use this service will likely have to read the comments. In this case, here are some reviews and comments from customers. This is reduced to people who use Edureka for learning.
And acquire professional skills. I hope you tell them and find them useful.

I've discussed Edureka and its services extensively. I have made every effort to respect this genuine service and to guide our readers in the best way possible. If you cannot trust our requirements and choose our service, please see the following reviews from professional users.
Respected business people applaud more reviews—and news outlets such as NDTV Profit, The Financial Express, and The Economic Times.
Quick Link:
FAQs About Edureka Review
Is Edureka certification valid?
Edureka course completion certificate does not hold any value .
Which is better udemy or Edureka?
Edureka consistently has the higher quality courses. ... All in all, Edureka has the highest quality course experience you can find, which helps to justify the additional expense you pay to take their courses. Udemy has a lot of high-quality courses, but the quality varies from course to course.
How can I get free Edureka courses?
If you want to get started with top Edureka free courses check out the Edureka course catalog from the Edureka site. You will get tons of free courses online on Edureka on the Edureka platform.
Can I download Edureka videos?
If you have access to your LMS and you have bought your course there is no need to downloads the materials separately. Downloading videos option is needed so that we can save data .
Does Edureka provide placement?
They do provide pre-placement support and try and connect our learners with any relevant openings whenever they are available with our corporate partners.
Conclusion: Edureka Review 2023
As you can see, Edureka is an excellent place to start if you want to accelerate your career development and drive your career forward.
You will receive a valuable and useful certificate from Edureka, which you can include in your resume. Employees at the company will assist you in rewriting your CV and preparing for your next interview if necessary.
In general, this e-learning provider provides an excellent opportunity to learn new essential skills and grow as a person and professional.
Your buying of the Edureka will not disappoint.