Want to know if Mindvalley Unlimited Abundance is any good? I am here to help you out with my in-depth review of Mindvalley Unlimited Abundance. Keep reading to know if it is worth your time and money.
Financial concerns can be debilitating. But what if you could finally feel at ease with money, to the point where it is no longer a source of anxiety but rather a tool for your happiness?
Do you ever feel like you're not good enough or not good enough for those around you?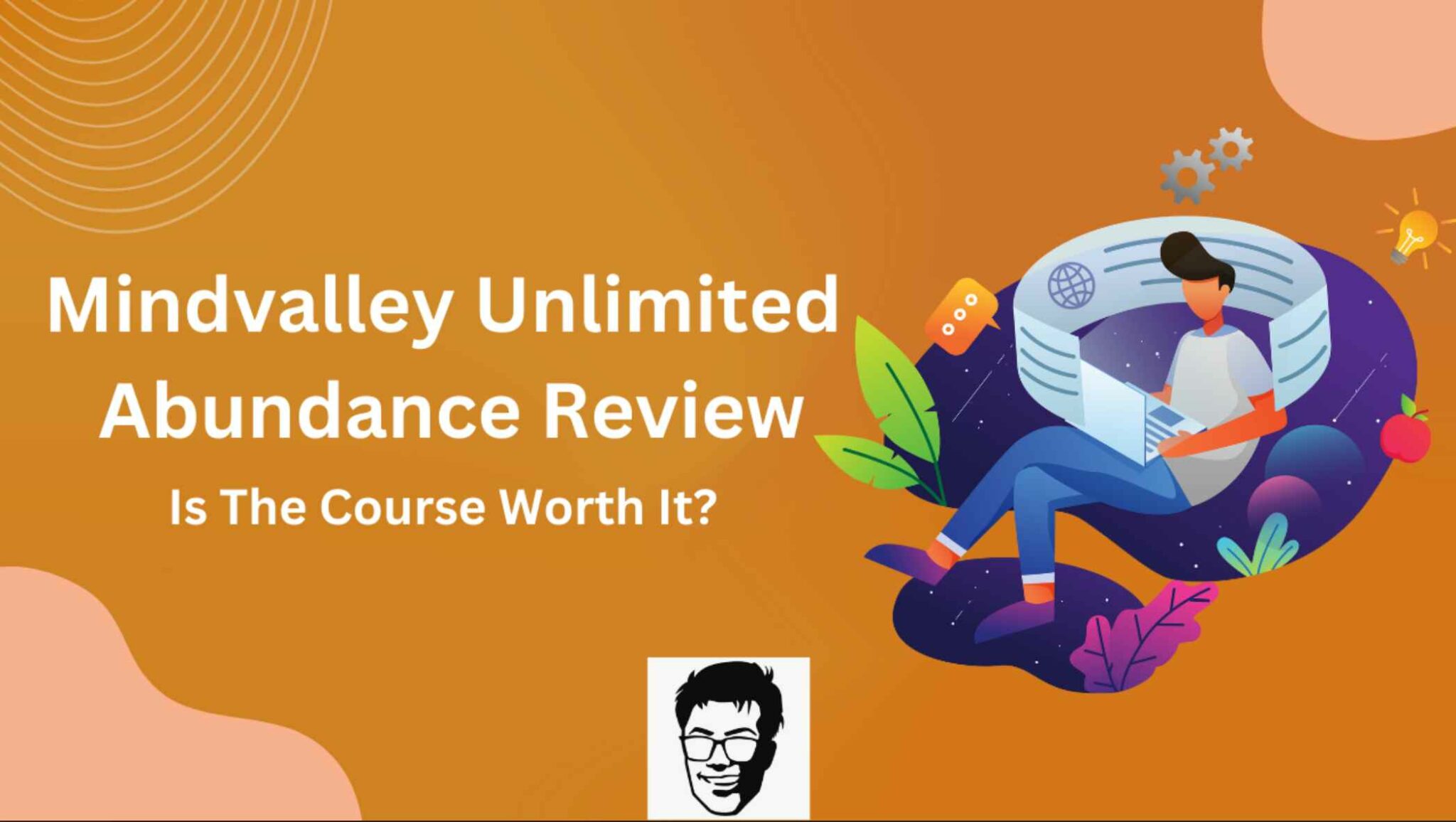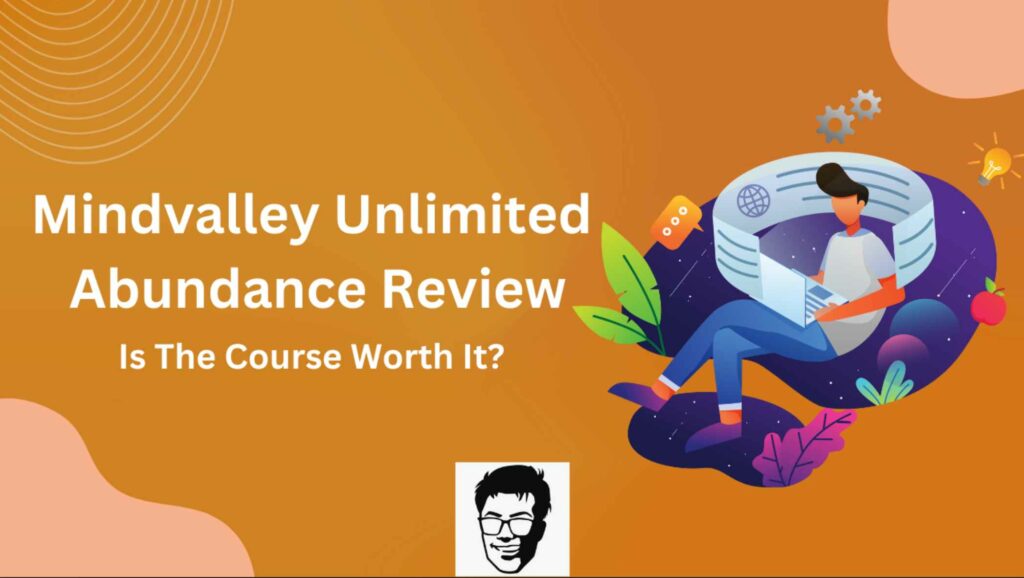 If this describes you, you should take Mindvalley Unlimited Abundance. It will assist you in discovering your authentic self and removing the negative energy associated with money.
In this Mindvalley Unlimited Abundance Course review, I will review the details of Christie Marie's Unlimited Abundance Course.
Before that, please tell us about the course's trainer, Christie Marie.
If you have time and want to know more about Mindvalley, check out our detailed Mindvalley Review.
Knowing More About the Trainer: Who is Christie Marie Sheldon?
Christie Marie Sheldon is a well-known energy healer, a fantastic life coach, an author, and one of Mindvalley's top transformational instructors.
Christie has a unique and promising way of reading and working with energy. She has been working in this industry for over 20 years.
Her motivation is to assist many people in eliminating negative energy, raising their senses and positive energy, and assisting them in discovering their true identities.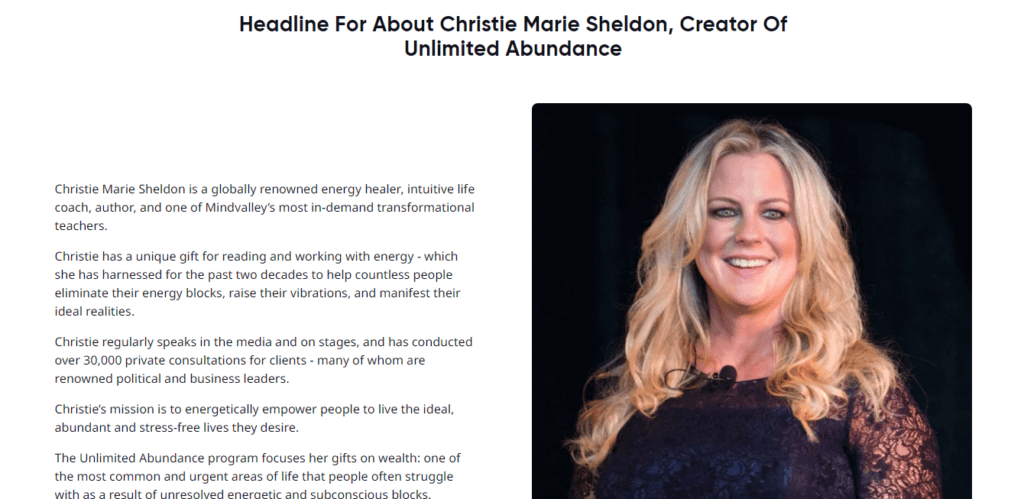 Christie has become a fixture on the stage due to her numerous speeches and media appearances. She has over 30,000 private consultations under her belt. Many well-known businessmen, political leaders, and celebrities are among her clients.
Christie's goal is to help people enjoy the happy, stress-free life everyone desires by empowering them with the positive energy they hold inside.
Wealth is one of the most important concerns and sources of stress in everyone's life. Their struggle, hard work, and sacrifices are linked to money.
Luckily, The Unlimited Abundance program aims to use Christie's learnings on how to use your energy and will to handle this concern properly.

In her experience of more than 20 years working in this field, she has successfully managed to do her energy work on her clients no matter what they do and where they belong. She has even worked with Nobel Prize winners in her long list of famous clients.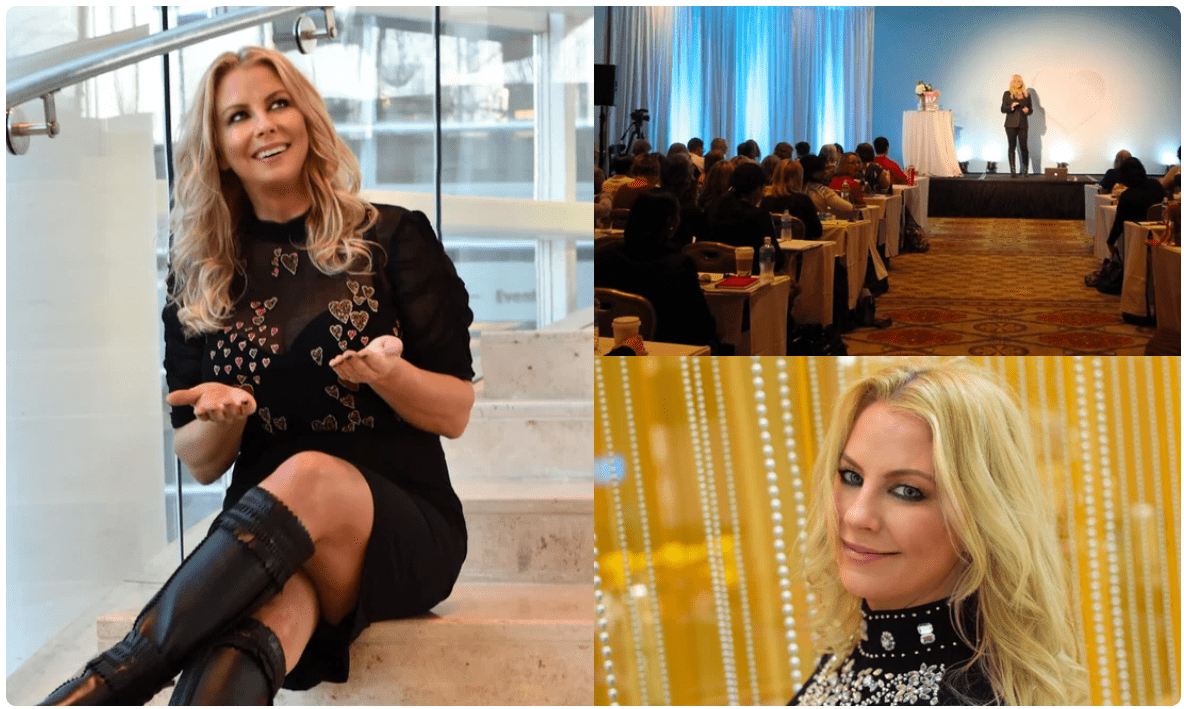 In the Mindvalley system, she has garnered more than 200K students worldwide.
So now that we know about the trainer, let us dive deeper and know more about the course. 
Also, Read:
Mindvalley Unlimited Abundance Modules:
Since 24 Abundance Blocks hold you down, there are 24 audio sessions, each uniquely focusing on a particular block.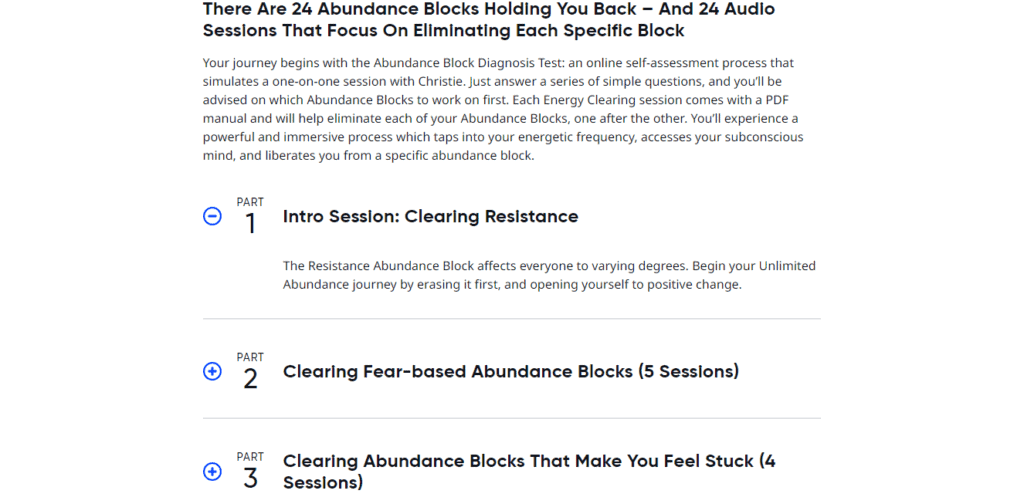 The journey begins with an Online Abundance Block Diagnosis Test. This is a self-evaluation process that simulates a one-on-one session with Christie. The questions are straightforward, and you must answer them truthfully.
This will assist Christie in identifying the Abundance Block you are experiencing and determining which blocks to work on first. Every session includes a new PDF manual in which you can take notes on the event.
Abundance Blocks are removed one at a time. Christie will install helpful frequency taps, and by the course's end, you can access your subconscious mind.

You may also like:
Things You Should Keep In Mind About Unlimited Abundance
Before you enroll for this course, we are listing a few important things that you should keep in mind:
1. Unlike other classes MindValley offers, this Unlimited Abundance course consists of only audio and has no videos. 
2. It is straightforward to download the course material. You can download all 24 audio files and workbooks with just one click. 
3. You should get a notebook to write down everything you want to learn from this course. 
4. In this course, you must join a Facebook Group as you begin with it. The Facebook Group is pretty active. You also get to ask questions, get clarification, and learn from others. This space is pretty lovely, with helpful and judgment-free people. 
5. You can also wait for the next live session for the course to begin, which happens only a couple of times every year. When you opt for a live program, you get a real-time course instead of a pre-recorded one. 
What You Will Get To Learn:
1. This course teaches you to elevate abundance in every aspect of your life. 
It is all about breaking those abundance blocks that silently sabotage your wealth, health, relationships, and career.
This way, you realize your potential and dreams that matter the most to you.
2. Next, you learn how to save and grow wealth.
This course will help you discover and explore how to stop money from slipping out of your hands and multiply and retain all you earn. Saving and investing in the right place will come to you naturally.

3. In this course, you will also learn how to begin achieving the dreams and goals you were struggling to achieve. Everything will seem possible after this.
4. The most important thing you will learn is strengthening a positive mindset.
You will explore how you can reprogram your energetic blueprint and mind with limitless positivity and possibilities.
You will also eliminate your old programming while keeping you in fear.
5. This course will guide you in improving the quality of your life.
You will gain the freedom, clarity, and time you want to create a lifestyle based on authentic desires and passions.
Settling or even struggling for the second-best will no longer be your thing.
6. You will also learn how to go free from the clasp of debts.
Getting out of suffocating and mounting debt is possible by rising above the potential and energetic pattern that keeps you stuck.
7. Next, you will learn about financial success by overcoming the patterns and beliefs that limit you from knowing your worth and earning it to your full potential.
You will see new opportunities, raises, and promotions coming your way with greater ease. 
8. The course will also help you to create career success at an incredible level.
You will learn to get into an ideal energetic and mental space, making you a class performer.
You will also discover how to solve more significant challenges, increase productivity, and attract incredible clients. 

Things Which I Found Best About Unlimited Abundance:

You Get Over Beliefs That Limit You
Limiting beliefs prevent you from doing what you want and need to do. This causes you to be hesitant, unsure, and scared in your daily life. It can also keep you from making any positive changes in your life.
This course introduces you to various aspects of life while also assisting you in confronting the beliefs that limit and hold you back.
Every session, you will find something to relate to or an abundance block of inconsistent success, personal growth, values, family, change, finances, or self-worth.
You might not be aware of things that limit you, but these sessions and the incredible teaching style of Christie can raise curtains over your awareness. 
You Will Find Improvement In Your Energy
Christie emphasizes energy throughout the course and encourages you to harness your power. She teaches you how to get into a flow state where everything comes effortlessly. Her tools and techniques will also assist you in clearing all stale energy within yourself.
You, Will, Explore How You Can Get Out of Your Head And Take Action 
When you are in the clasp of low-level energy vibrations, you fail to see opportunities and possibilities around you. 
Details Of This Course: 
Total Hours Of Training:

8.5 Hours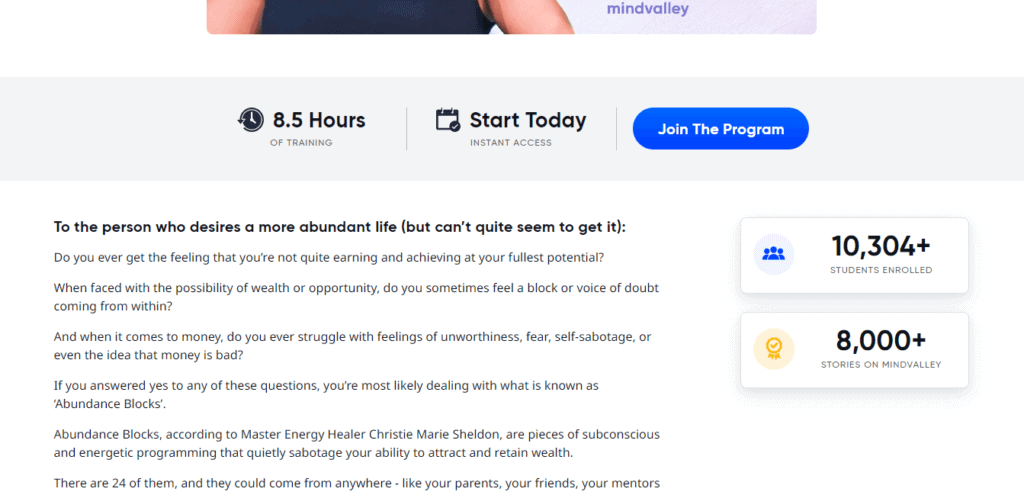 Mindvalley Unlimited Abundance Pricing: 
Digital Access:

$349, or you can also pay three installments of $129 each to total $387.
FAQs About Unlimited Abundance Review
What makes Christie so incredible in unlocking and controlling my energy?
She was born with the ability to harness the energy within and control it for experiencing peace and success in life.
Are Abundance Blocks present in me too?
They are generally found in everybody. They are acquired when you face any grief, fear or anything like. There is a high chance that you might also have that.
What if I don't like Unlimited Abundance course?
As with all the other Mindvalley courses, you will get a money-back guarantee for 30 days which you can claim if you think that the course is not improving anything in you.
Mindvalley Unlimited Abundance Review Conclusion: Is It Any Good? 
This course covers everything from increasing your income and performing better to changing your relationship with money, helping people you care about, and getting out of debt.
This course will also show you how to overcome habits that stand in the way of your abundance, create a healthy life and work balance, and live out your passion. With this course, the abundance of roadblocks impeding your ability to achieve the desired results will appear to vanish.
This series of 24 energy-cleansing audios and a handy PDF will clear your Abundance blocks. The Diagnosis Test will also help you figure out the blocks that hold you back, and you can use the energy-cleansing sessions corresponding to the neighborhood. 
What makes the process so unique is that you can feel and see results almost immediately because it works in your energy field.
When the block is removed, no negative thoughts will approach you. You only need to relax and follow simple instructions, regardless of background or experience.
This program is designed in such a way that you can experience it at your own pace. So, even if you're busy, you can take a break and resume where you left off.
There is no specific deadline. It is critical to finish everything on the curriculum. All you need to do to get the most out of the course is to stick with it.