Looking for an unbiased GreyCampus Review? I have got you covered. In this article, I have shared my review of GreyCampus, which will help you decide whether GreyCampus is worth your money.
Learning is hard, but you must do it to advance your career.
You can't learn everything by yourself, and the way most people learn doesn't work well. Most of us waste our time with inefficient learning methods that don't stick or are too dull.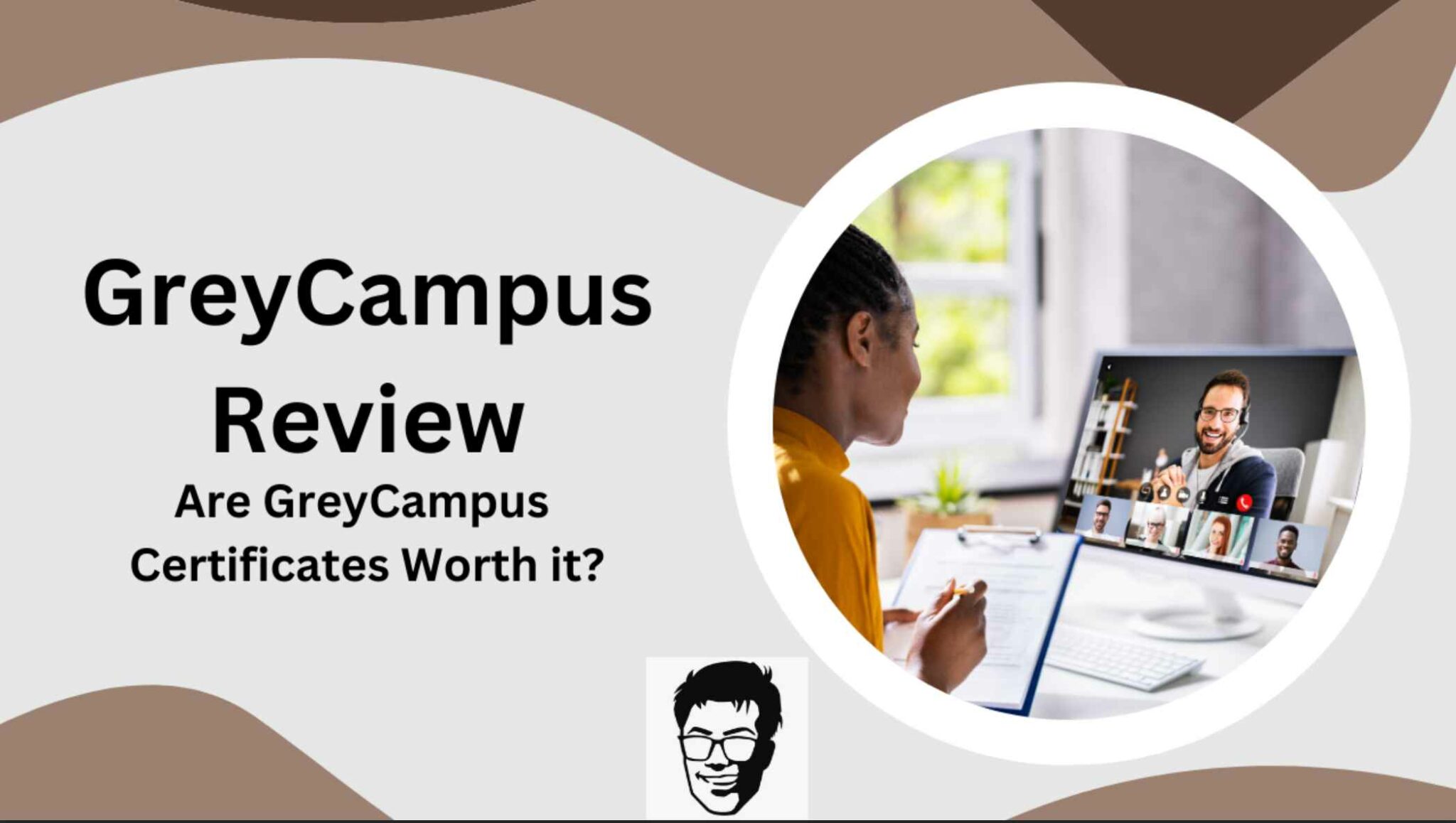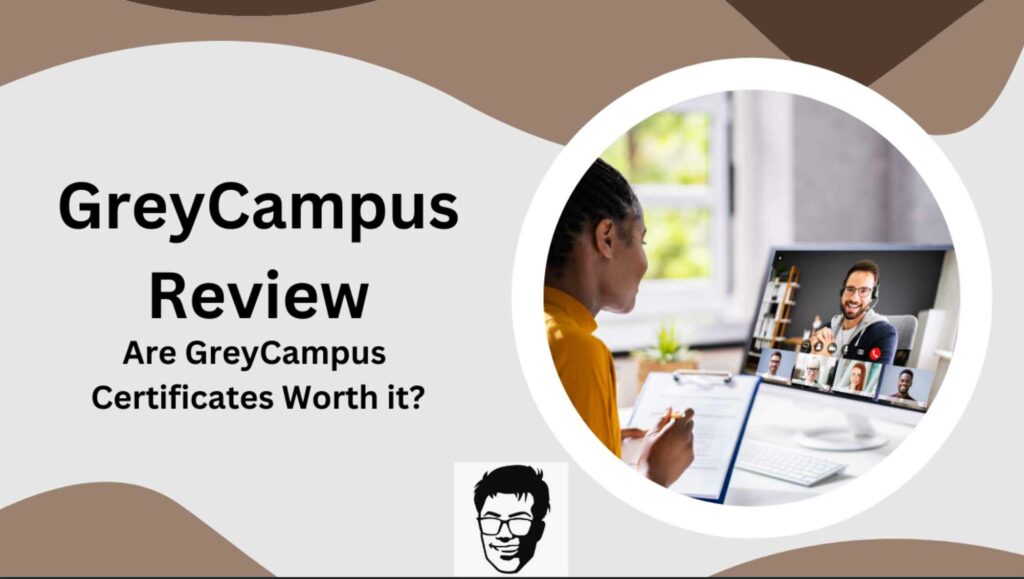 GreyCampus Review 2023: What Is GreyCampus?
GreyCampus is a privately held training provider and education management company that helps people boost their skills and certifications.
They believe in continuous upskilling. As we all know, in this fast-changing era, old skills are becoming less relevant while the demand for newer ones grows rapidly.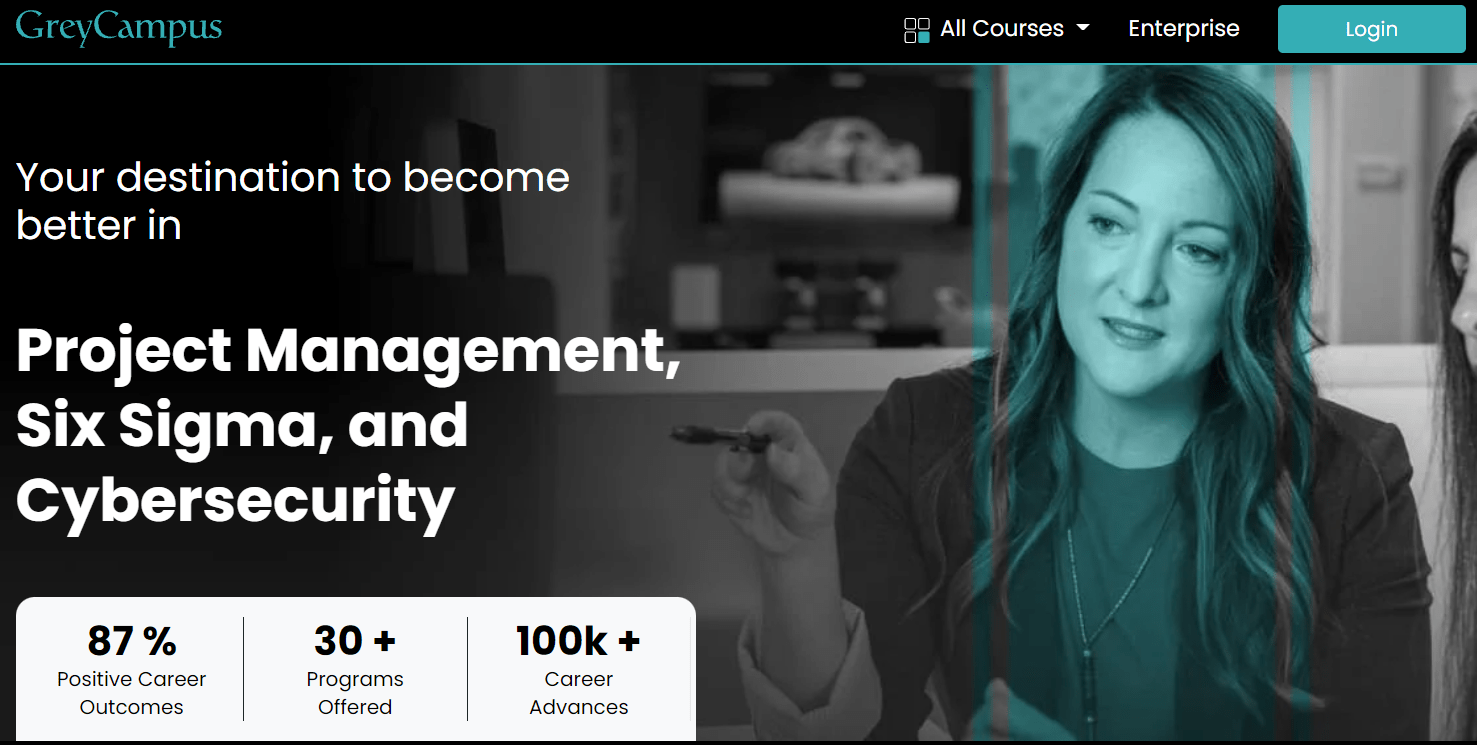 Its headquarters is in Plano, Texas, USA. It was founded in 2014 and has trained over 150,000 professionals in project management, Six Sigma, and IT service management.
GreyCampus provides over 30 programs in data science, software development, project management, quality management, cloud computing, and cybersecurity.
It provides a user-friendly structured learning platform with appealing features like customized study planning, interactive practice, evaluations, video-based learning, and personalized feedback.
Three types of training are available: instructor-led classroom training, instructor-led online training, and online self-learning.
GreyCampus Review 2023: Best Exam Prep Training Course?
Obtaining a PMP certification can be costly, time-consuming, and difficult. Companies now consider PMP certification a valuable credential that will add legitimacy to your resume.
Furthermore, it develops skills that will help you succeed in your career.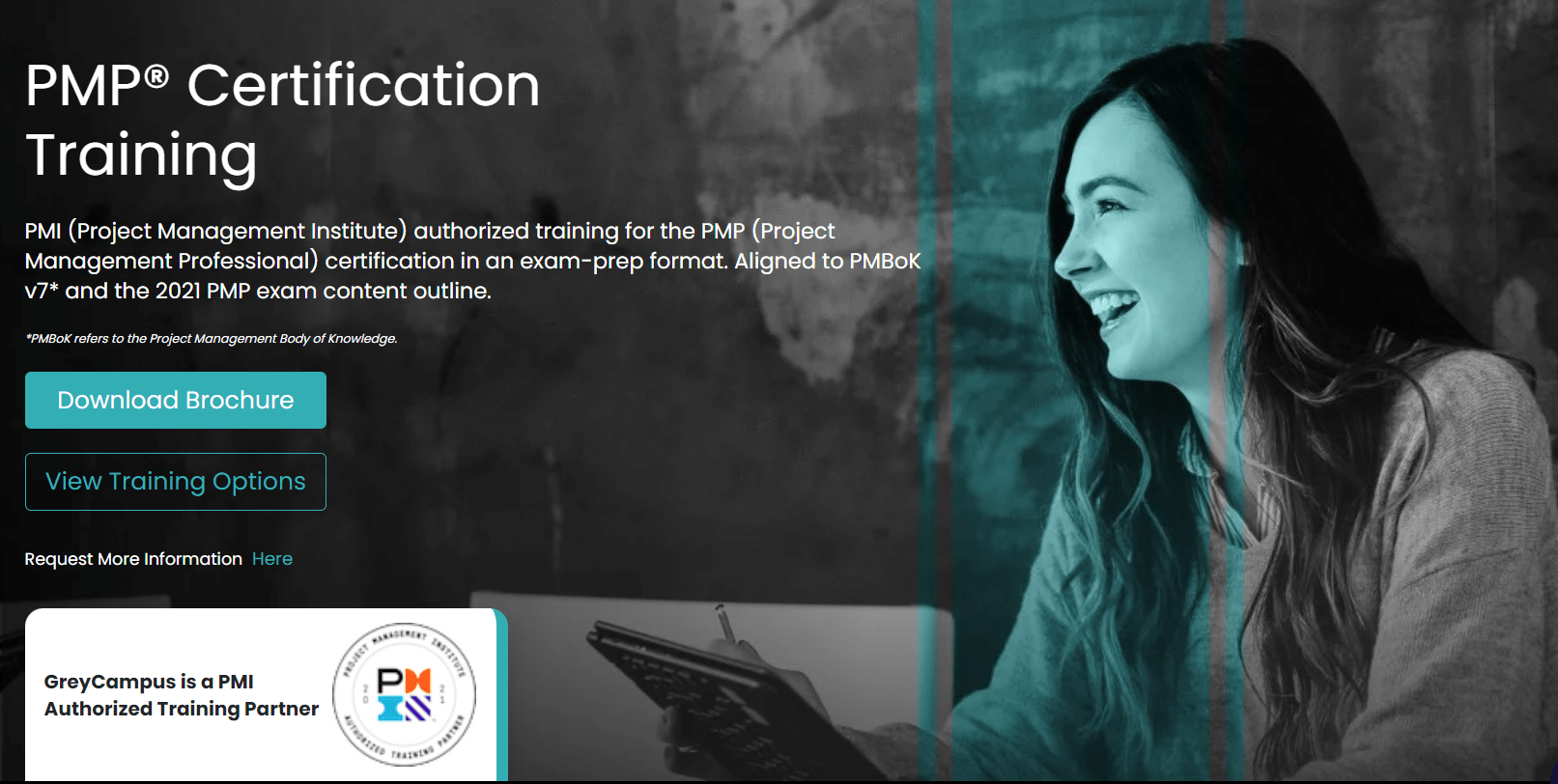 As a result, if you are a working professional looking for the best PMP training program, you will consult online reviews to determine the most dependable and cost-effective PMP certification training providers and their products.
This article will provide an overview of GreyCampus' PMP education program, so you're in for a treat. Then, I'll go over the advantages and disadvantages of each option. As a result, you can decide whether or not to enroll in GreyCampus PMP Training.
GreyCampus Certification Courses:
Course Overview:
The traditional PMP classroom and live online training involves immersive, in-depth reviews of the domains and tasks detailed in the PMP Exam Content Online.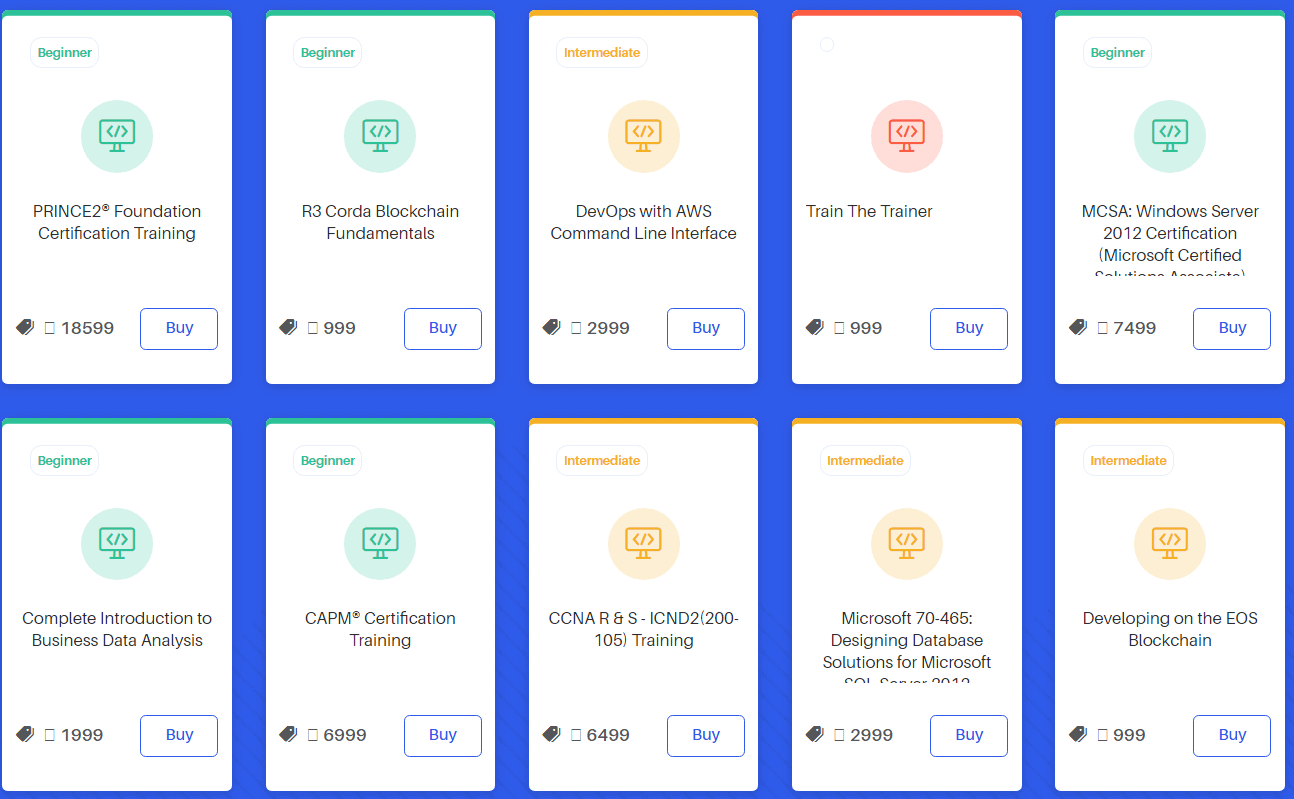 The online self-learning variant features detailed videos, simulated tests, and other study aids created by an expert team of certification holders- this variant is included by default in your registration for the traditional classroom and live online training.
We conduct additional hands-on examination reviews- once every month- for participants of our instructor-led training variants.
Course Overview:
The Lean Six Sigma Black Belt course by GreyCampus imparts a strong understanding of the Lean concepts, Six Sigma methodologies, and DMAIC methodology to control process variations and identify and reduce waste.
It also helps the students prepare for the IASSC Lean Six Sigma Black Belt and GreyCampus certification exams. There is always a huge demand for Lean Six Sigma professionals across industries like Quality engineering or quality supervisory roles.
Course Overview:
The AWS-certified course by GreyCampus provides skills like learning to design, configure, and optimize the Amazon cloud while building efficient cloud server solutions.
Aspirants can easily get introduced to the fundamentals of AWS cloud computing and gain proficiency in identifying terminologies and every concept in the AWS platform.

This course is mainly introduced to make the candidates deploy highly scalable applications on the AWS platform.
GreyCampus PMP Pricing: How Much Does GreyCampus Cost? 
Here are the pricing plans for GreyCampus PMP courses:
1. Live Bootcamps
Price: $1300
Instructor-led classes focused on a particular topic. Mentorship from instructors, learning platforms, and 24/7 customer support are included.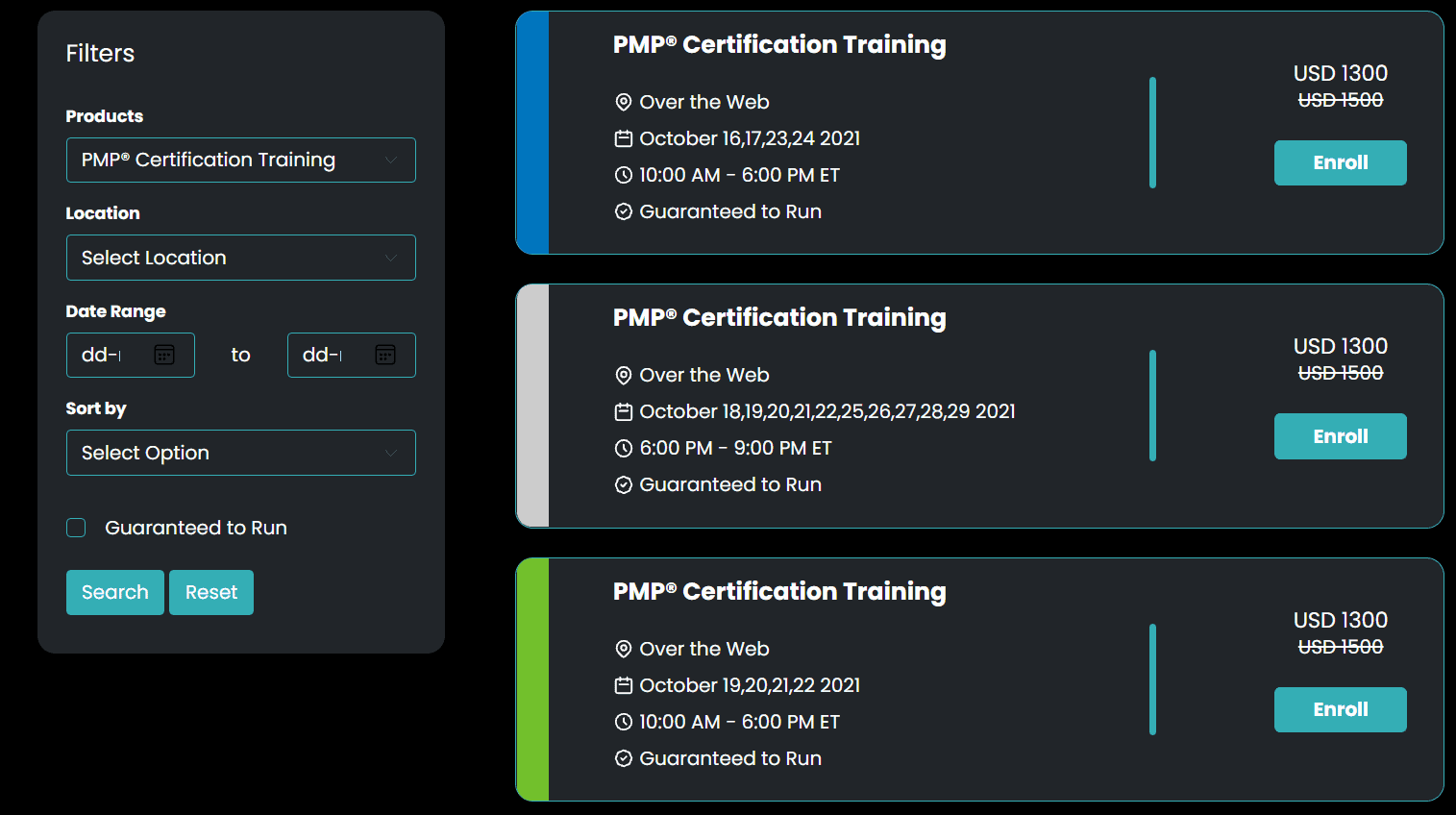 2. Group Training

Price: You need to contact them to know the pricing
Includes: For group enrolment of 5+ students or custom training requirements.
Pros & Cons Of GreyCampus

Here are some of the pros and cons of GreyCampus:
Pros:
Easy and simple enrollment is the main goal.

Learning Management Systems (LMS) are intuitive and user-friendly. Materials are readily accessible. Learn how you are doing and where you are weak.

Videos of high quality, well-made, and short length. Videos run at a decent pace and are quickly followed.

There is a lot of structure and design to the study material.

Each topic is covered in detail.

You can test your knowledge regularly by taking the knowledge area quizzes.

There are many simulated tests and practice questions to prepare for the exam.

You can improve your project management knowledge through the project management templates and learning games.
Cons:
There is no video demonstration of the course. You may download some free study material to evaluate the quality.

It was easy to answer the practice questions. To gain confidence, you may need to practice harder questions from a different source.

This website does not provide a profile of the instructor.

Three simulations are available. The PMP exam would have many more questions.

Laptops and mobile devices cannot download videos. Internet access is required to watch the videos.
Looking for an online builder? Click here to read the Shopify vs WooCommerce comparison.
Why Do I Recommend GreyCampus?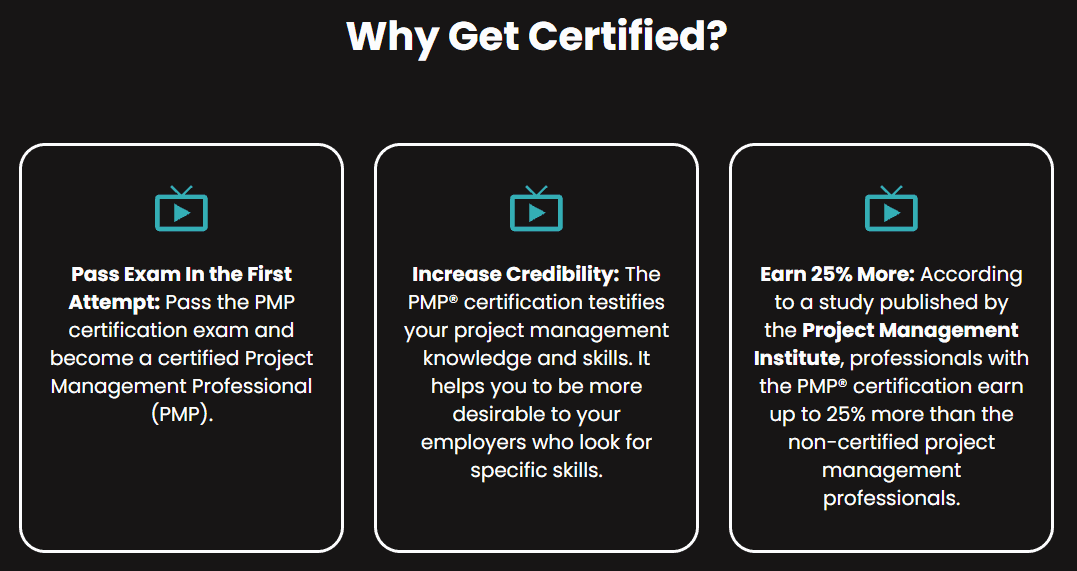 1. The enrollment process is simple and easy.
2. The Learning Management System (LMS) is intuitive and easy to use. It keeps track of your learning progress and shows your strong and weak areas.
3. The videos are short, well-made, and of high quality. They run at a decent pace, which is easy to follow.
4. This is complete coverage of all the topics.
5. The study material is well-designed and well-structured.
Quick Links:
What is the PMP?
PMI reports that there are more than a million project managers certified globally (PMP). As the largest certifying body of project managers, PMI oversees the PMP certification.
Who is the PMP certification for? What are the benefits of getting PMP certified?
An ideal candidate for the PMP certification is a Project Manager, Delivery Manager, Project/Team Manager, Consultant, Senior Executive, IT Manager, Team Member, and PMO Administrators. A PMP certification indicates that a person has the experience, education, skills, and competency to lead and direct projects. The average salary for PMP-certified professionals is 20% higher than that of non-certified professionals. With a certification, you show you have core project management skills that can be utilized anywhere, in any industry, with any method you want.
What is the validity period of the PMP certification?
For your certification to remain active at the end of each three-year cycle, you must earn 60 PDUs (Professional Development Units) during that time.
Where can I find more information on PMP?
PMI's official site can be accessed at www.pmi.org for more information on the PMP credential. Visit this link to learn more about the PMP Handbook. Detailed information can be found here.
What is GreyCampus Exam Registration Service?
Learning through GreyCampus will include the possibility of registering for exams. The following are the terms and conditions for exam registration. After registering for a course, the learner has one year to schedule an exam. To complete and schedule the exam application on time, registrants must provide GreyCampus with additional information. Examination fees cannot be refunded to registrants. Processing and completing examination applications may take up to 20 working days.
What does the PMP certification exam cover?
PMP Exam Content Outline forms the basis for the PMP certification exam. There are three domains in the exam content outline - people (42%), processes (50%), and business environment (8%). Approximately half of the test will focus on predictive project management approaches while the other half will focus on agile or hybrid project management approaches.
Conclusion: GreyCampus Review 2023
GreyCampus' PMP course is excellent value for money, so I recommend purchasing it. For anything else, I would suggest seeking PMP training programs offering more excellent value.

Is GreyCampus the Ideal Platform For You?
GreyCampus delivers online, on-campus, and online/offline courses, providing different study methods and a level of study suitable for most students.
Moreover, students can ask questions during the Bootcamp courses, making them highly interactive.
A self-paced online program is better suited for self-motivated students who don't have time or the budget for live classes.
All course packages will provide candidates with the knowledge and experience to sit for and pass the PMP exam to choose the package that fits their needs and budget.