Want to share YouTube video at specific time with your friends? Are you dying to let your friends know about that part of that video where you just found your favorite meme?
Sure, you've probably dealt with this countless times. You want to share a single segment of a long video on YouTube because you're a cultured man who believes in always doing good.
Therefore, it may be best if you only suggest a part of the video so they don't waste their precious time.
If you are using a PC, you can share a video directly from YouTube at a specific timestamp. On its mobile app, it does not offer a direct way to do this.
The YouTube video link can also be shared from a phone at a specific time using several methods.
How to share YouTube videos at a specific time in three easy methods?
Here are three options for sharing a particular section of a YouTube video with friends at a particular time.
Append the URL of the video link 
Follow the steps given below to share YouTube videos using the link:
Launch the YouTube app and watch the video.
Then "Copy Link" option appears on your phone's app palette when you tap the Share button.
Put the link to the app you would like to share.
Imagine, for example, you wish to share the video through WhatsApp. Drop the link on WhatsApp and then append the following formatting:
[?t=240], The number represents the time in seconds. You are sharing the YouTube video link at "4 minutes," which is equal to 240 seconds (60×4). Any video you wish to share needs to be converted into seconds whenever you share it.
By giving your friends the URL directly after 4 minutes, you are telling them to watch the YouTube video straight away.
Change to the Desktop site
Follow the first two steps that we shared in previous method.
Next, Paste the copied link into any browser that you have installed on your Android device and tap Go. As soon as the video starts playing, the browser will begin to play it.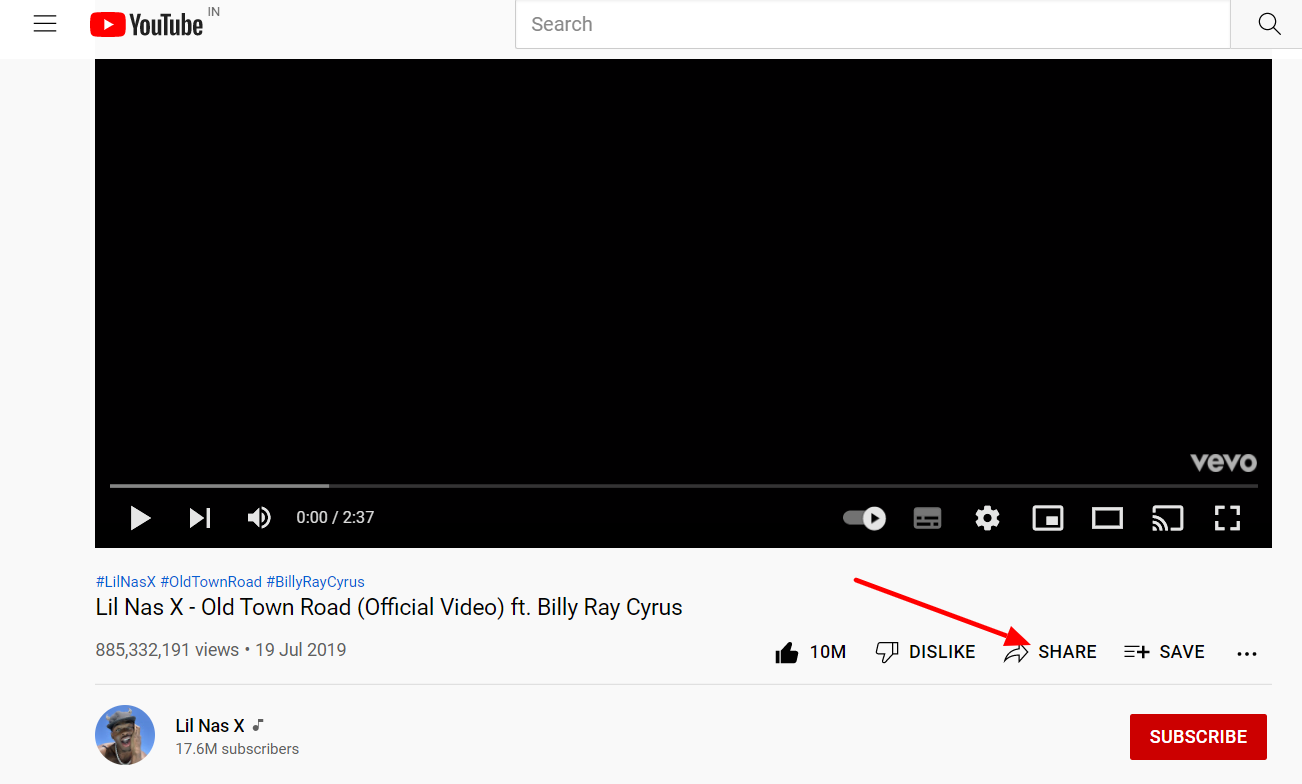 Then click the three horizontal dots in the upper right corner of your browser and choose "Desktop Site."
This will take you to the desktop version of the site. You can now share a particular timestamp with your friends by using the direct option "Start at".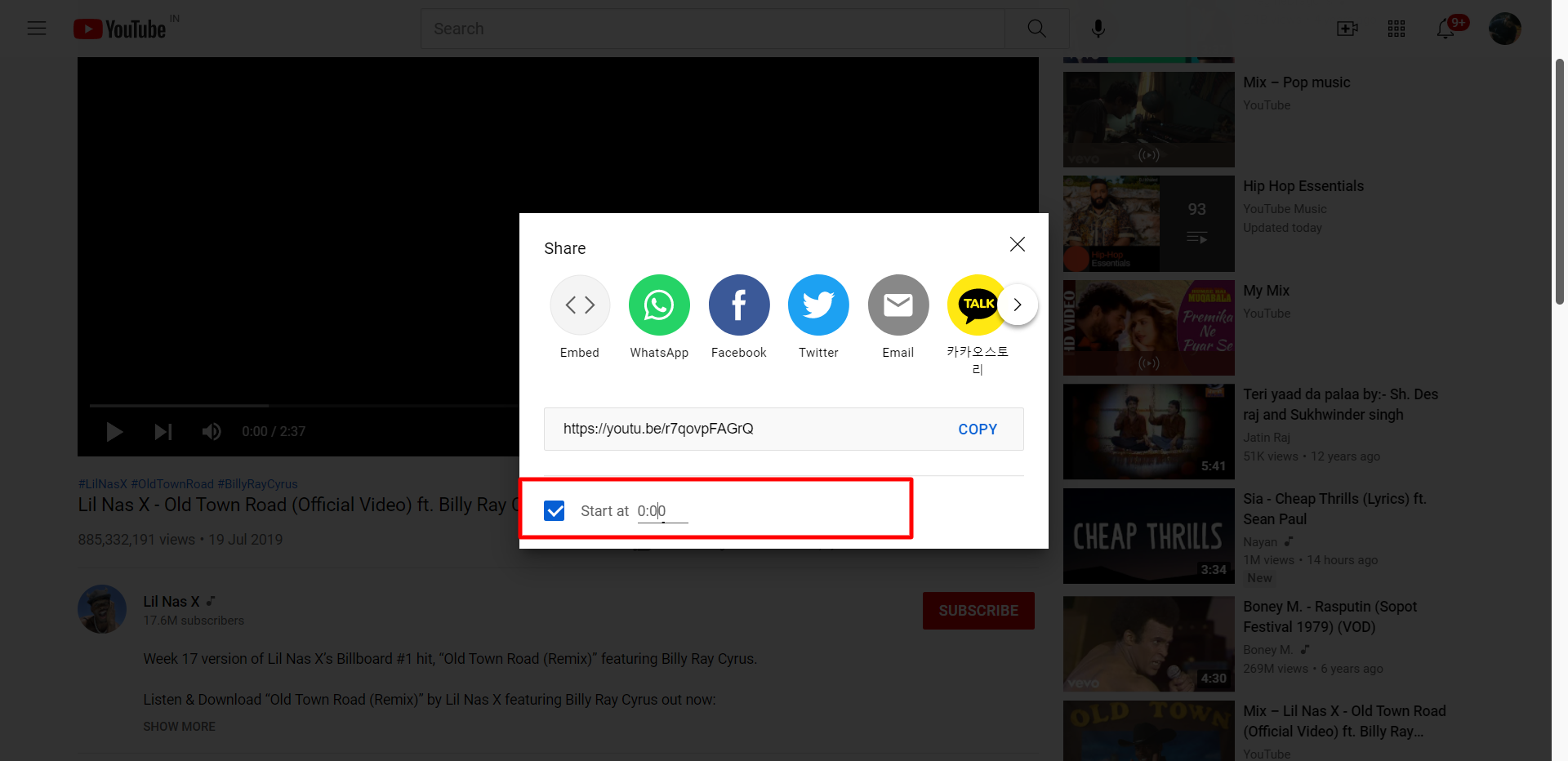 Thus, point your friend directly to the point where you want them to jump.
Click the "Share" button and then click "Start at" before copying and pasting your new link into a chat. Now your friend will watch only the part of the video you want him or her to see and will skip other parts.
Shortcut method
There is actually a shortcut to the second method in this list. Use the second method's first three steps.
Right click on the video panel and a pop up will appear.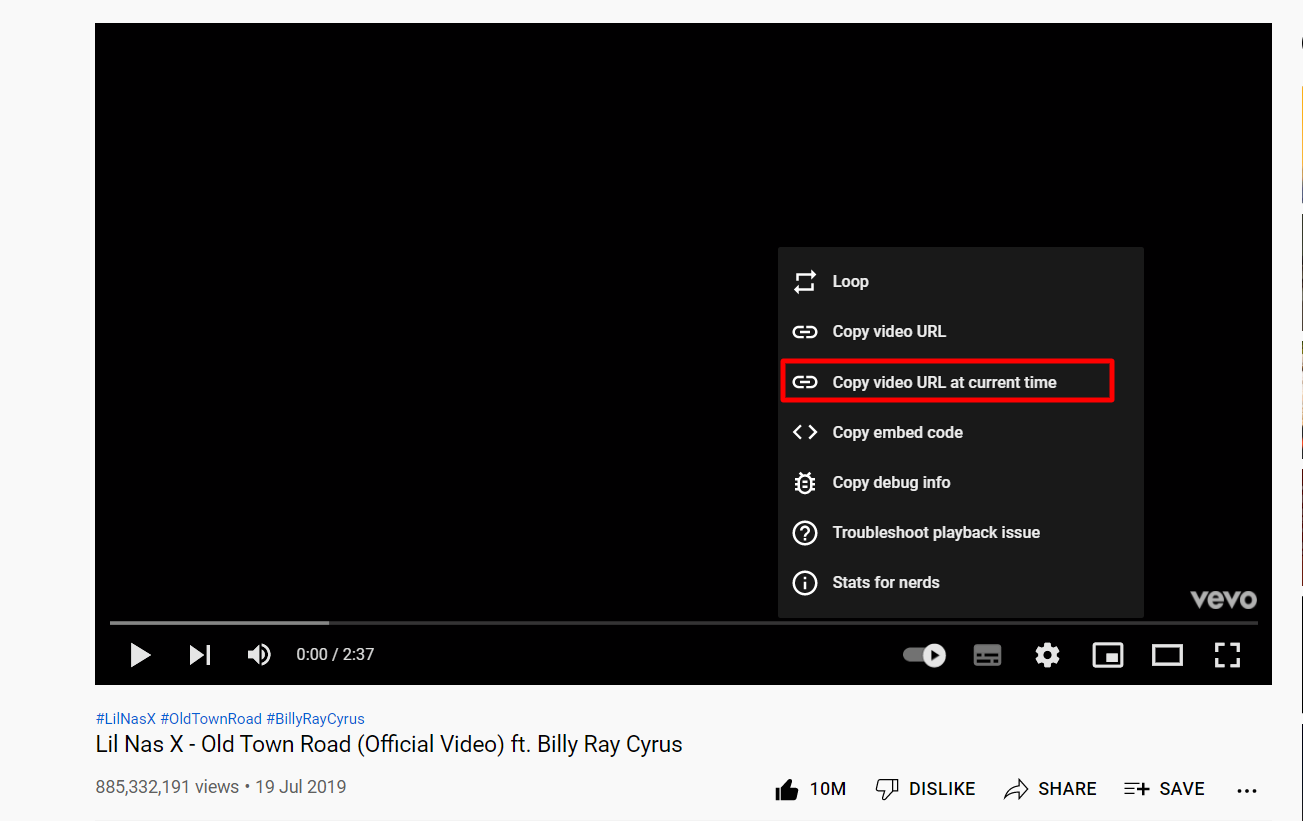 By clicking "Copy video URL at the current time," the YouTube link at the current time will be automatically copied to your friend.
Paste the link in the chat or group of your friend. Friends can now watch directly from the point you want them to watch
Using the YouTube mobile app, you can schedule YouTube videos to play at a specific time.
Follow these steps to schedule YouTube videos to play at specific time:
YouTube's mobile app can be used to share videos. Pause a video before sharing it with others.
Tap the Share button to copy the link.
Any social media or messenger app can be used to share the video.
Put a timestamp on the URL by using Method 2.
Verify that the video has been shared.
Quick Links 
Final Thoughts : How To Share YouTube Video At Specific Time In YouTube App [Year] ?
If your YouTube video is newly timestamped, there are several options to share it, including copying it to the clipboard or sharing it directly with native or third-party apps. The image below shows the timestamped link (right) that has been shared.
Those were the three fastest ways to share a YouTube video from an Android device at any time.
Which one will you prefer? Let us know.