Learning new skills today is easier than ever, thanks to the internet. All the knowledge you crave is right at your fingertips; you need to know where to find it.
You've probably heard of popular online learning spots like Lynda (now LinkedIn Learning), Udemy, Skillshare, Coursera, edX, and W3Schools. But hold on, there's one more big player in town – Pluralsight.
Pluralsight is like a huge library, but instead of books, it's full of video classes made by super smart people. They teach you things like how to code, make websites, keep computers safe, and so much more.
The best part? You can try it out without paying anything! That's why I have shared this guide on Pluralsight free trial that is available for 10-days risk-free.
Read further here to get free access to Pluralsight courses.
Available Pluralsight Free Trial (2023)
Pluralsight offers an exclusive 10-day free trial for all the courses.
If you're lucky enough, Pluralsight can get you more than 10 days of course access.
They offer 3 months, 6 months, and even a full year of free access to their paid plans.
Yep, you read that right—free!
So, even if the regular price tag seems high, there are these amazing offers that make Pluralsight an incredible bang for your buck.
Pluralsight 3-months & 6-months trial
Pluralsight partners with different companies to give you cool offers and free trials. One is getting Pluralsight's paid plan for free, lasting for 3 months, 6 months, or even a whole year.
The best part?
A few months ago, Pluralsight and Visual Studio teamed up to offer Visual Studio's free users 6 months of free access to Pluralsight Premium. However, this offer was later reduced to 3 months, then 1 month, and eventually canceled altogether.
But there's still good news! Pluralsight continues to provide 6 months and 3 months of free access to Visual Studio users, but there's a condition. To get this benefit, the Visual Studio user must have an annual paid plan with Visual Studio.
Nonetheless, getting a free Pluralsight subscription is a great deal. To activate this benefit, follow the steps below.
What if you don't want to continue the Pluralsight Free Trial?
If you decide not to continue with the Pluralsight premium plan after your trial, it's important to cancel it before it auto-renews.
Every Tuesday, Pluralsight reveals five fresh, free courses to explore. These courses cover various topics, providing you with a continuous stream of learning opportunities.
You can effortlessly access these free courses directly from your Pluralsight homepage, ensuring that your knowledge journey never hits a roadblock.
But that's not all. Pluralsight has a referral program that lets you savor the benefits of their premium plan.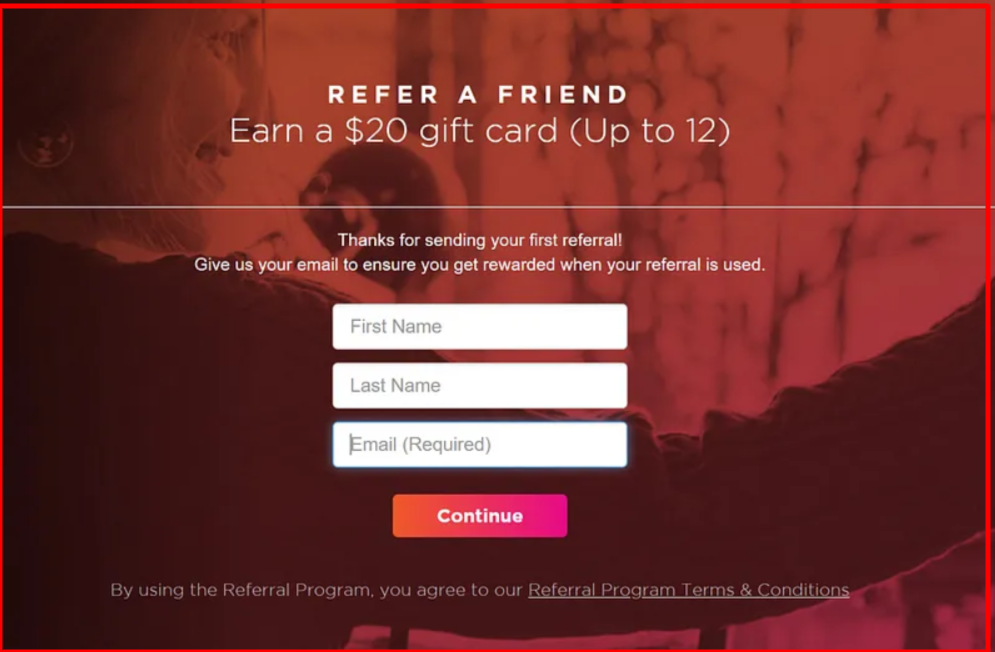 Here's how it works: If you introduce someone to Pluralsight and they sign up for a non-premium Personal annual or Personal monthly subscription using your unique referral link, you'll receive a generous $20 Gift Card delivered straight to your inbox.
This gift card is your ticket to obtaining a personal monthly subscription plan, granting you ongoing access to Pluralsight's premium content.
Pluralsight Overview:
Pluralsight is an online platform that offers a wide range of technology-related courses and training programs.


It is primarily focused on providing education and skill development in the fields of software development, IT operations, data science, cloud computing, cybersecurity, and more.
Pluralsight's content is designed to help individuals, including professionals and students, acquire the knowledge and skills needed to excel in the fast-evolving technology industry. I have shared the Pluralsight Review in detail with its key features, pricing and benefits.
Key features of Pluralsight include:
Here are the main features of Pluralsight:
Video Courses: Pluralsight offers a vast library of video-based courses that cover a wide spectrum of technology topics. These courses are created by industry experts and instructors and are designed to be engaging and informative.
Skill Assessments: The platform provides skill assessments and quizzes to help users evaluate their knowledge and identify areas where they may need improvement.
Hands-On Labs: Pluralsight also offers hands-on labs and exercises, allowing users to practice what they've learned in a real-world, interactive environment.
Paths and Learning Tracks: Users can follow predefined learning paths and tracks that guide them through a series of courses and exercises, ensuring a structured and comprehensive learning experience.
Certification Preparation: Pluralsight offers courses and learning materials designed to help individuals prepare for various industry certifications, such as CompTIA, Microsoft, AWS, and more.
Pluralsight Pricing: How much does it cost?
Pluralsight offers two types of packages: Personal and Business.
The Personal package is designed for individuals, and it comes in three different plans: Monthly, Annual, and Premium. Check out the complete Pluralsight Pricing here.
On the other hand, the Business package is meant for dedicated groups and teams, and it comes in two plans: Business and Enterprise.
Here's the pricing breakdown for Pluralsight's different packages:
Pluralsight Personal Monthly: This plan is billed every month and costs $29 per month.
Pluralsight Personal Annually: This plan is billed annually and costs $299 per year.
Pluralsight Premium: This plan is billed annually and costs $499 per year.
Pluralsight Business: The Business plan is billed annually at a cost of $579 per user per year.
Pluralsight Enterprise: The Enterprise plan is billed annually at a cost of $779 per user per year.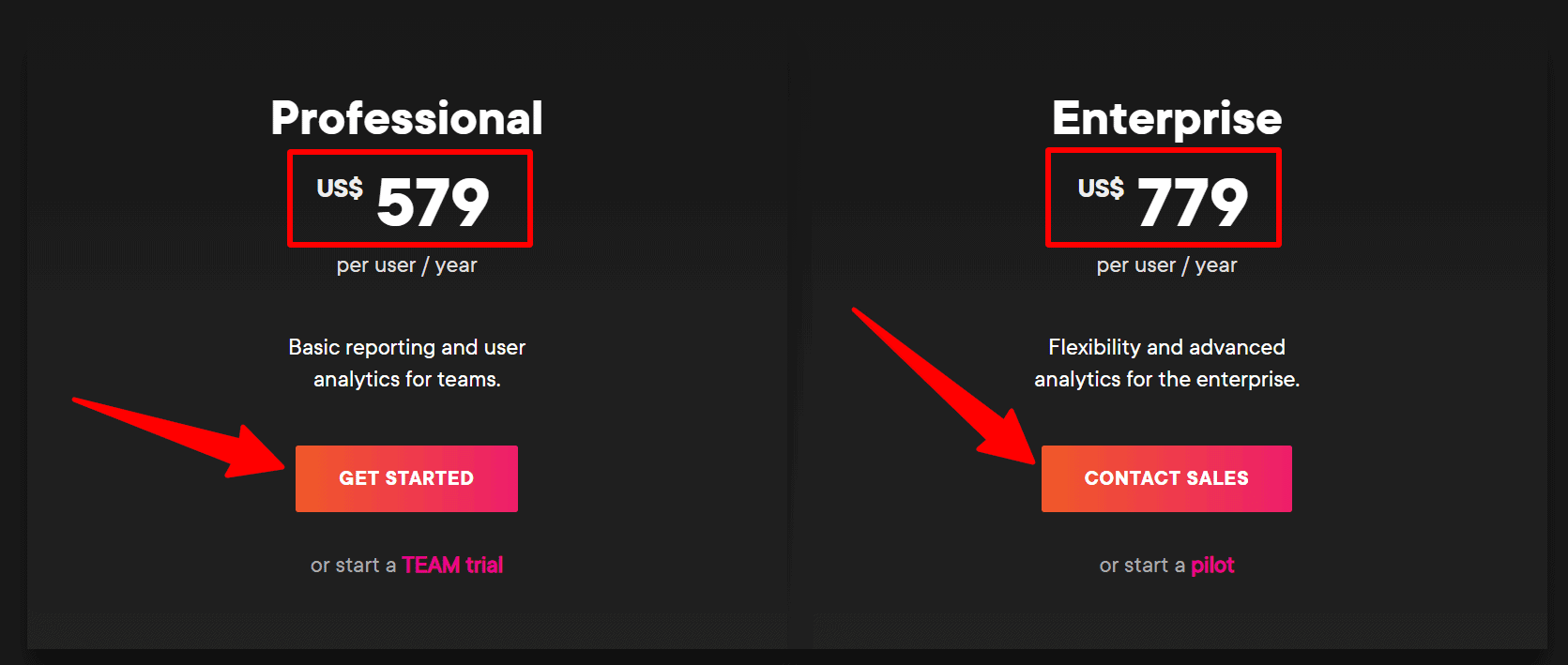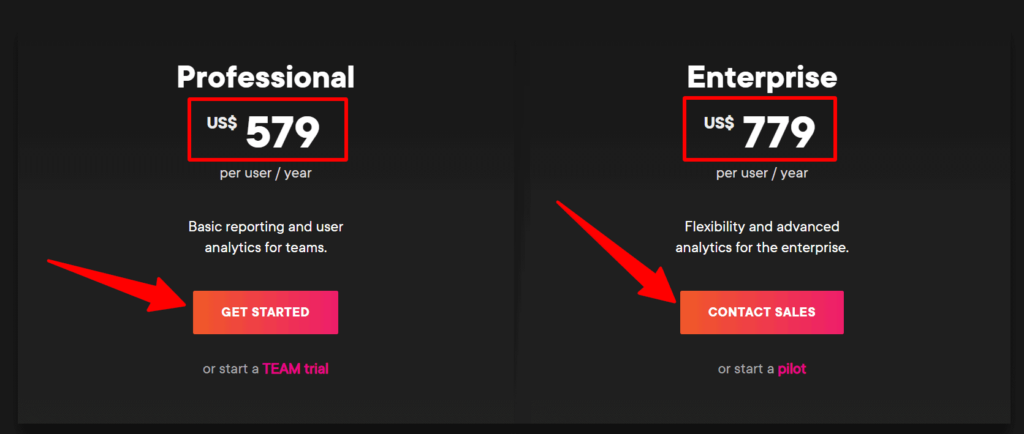 Does Pluralsight offer any additional discounts?
Pluralsight offers discounts, coupon codes, and promotional deals for their subscriptions. For instance, they recently had a special offer where you could get a $100 discount on their Personal Annual and Personal Premium subscriptions.
They also have an ongoing 15% discount available for the Personal Annual subscription plan. Keep an eye out for these promotions to save on your Pluralsight subscription.
Final Thoughts on Pluralsight Free Trial
I hope this article has helped you understand how to get the Pluralsight free trial and learn about its features.
If you still have any trouble getting the free trial, please feel free to share your thoughts in the comments below.
FAQs:
Does Pluralsight offer any refund policy?
There is no such refund policy but you can cancel Pluralsight anytime.
Are there any free Pluralsight courses?
There are more than 50+ free Pluralsight courses related to IT and non-IT fields.
What can I learn on Pluralsight?
On Pluralsight, you can find beginner-friendly courses in technology, architecture, and business training.
How much discount does I get on Pluralsight?
You can get as much as 20% discount on Pluralsight.
Also Read: