Looking for the best content marketing tools? Read here further..
Creating and promoting your content is a BIG task. In fact, I often spend a few days writing a single blog post. The one you're reading right now took 12+ hours.
But it's well worth the effort.
Content Marketing (when done properly) can attract thousands of visitors to your blog posts, grow your subscriber list, and build a raving fan base around your products and services.
It's not easy. It takes some elbow grease. And there's no magic secret.
But…
There are some cool tools that will make your life as a blogger a LOT easier.
And I've collected them all together here in one GIANT list.
The Top 100 content marketing tools for creating epic blog posts, coming up with unlimited article ideas, creating magnetic headlines, marketing and distribution, blogger outreach, and content analytics.
All the tools you'll need to become a ROCK STAR blogger 🙂
How to Come Up with Endless Content Ideas?
BuzzSumo – Find the most popular content on ANY given topic. BuzzSumo gives you detailed social media stats all in one beautiful dashboard. Find the most shared content and the key influencers who are sharing it.
Or simply search for your main keyword and get a list of the most relevant influencers on that topic.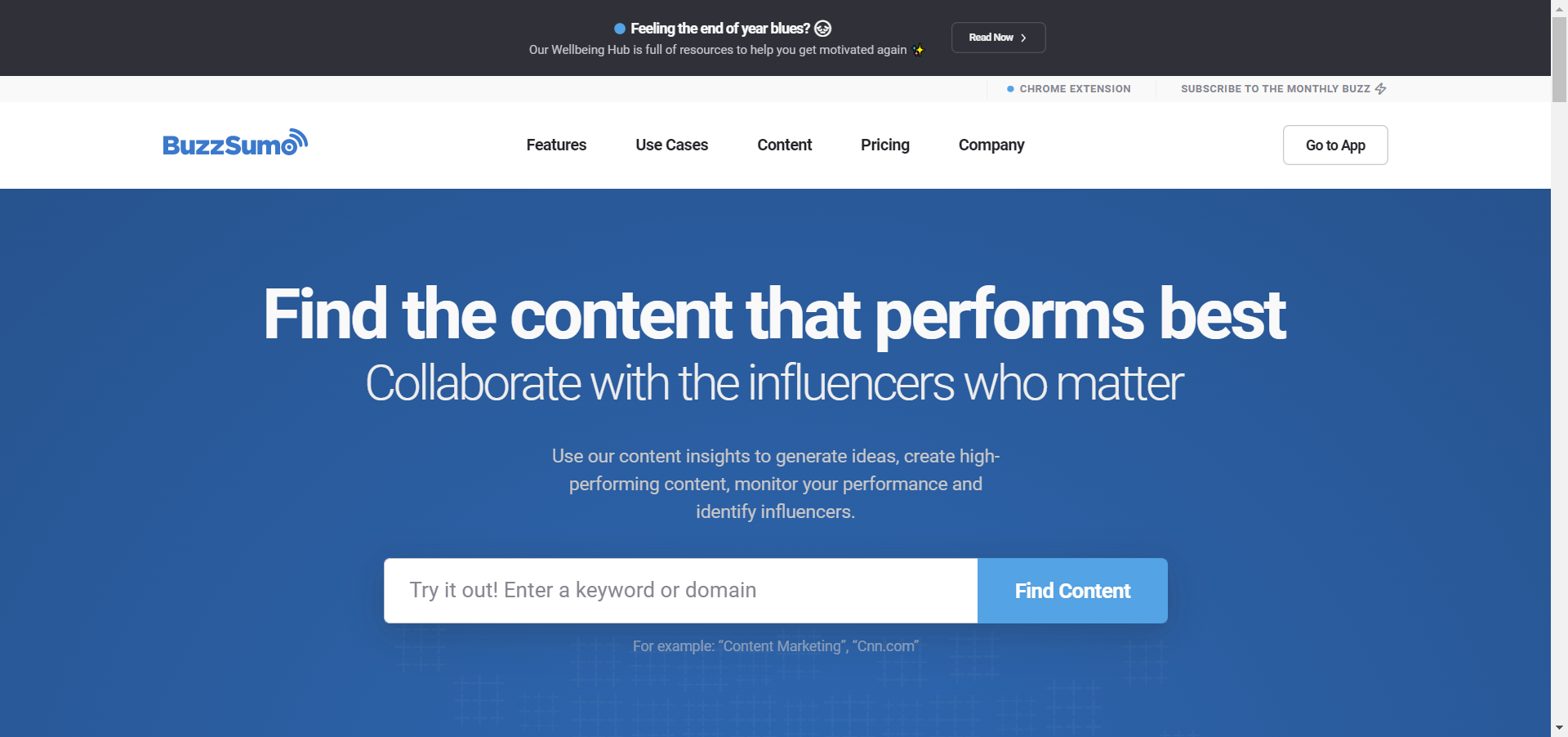 The number of things that you can do with this tool is endless. Be sure to play around with the "Advanced Search" tools as well. There are some hidden gems in there 🙂
Keyhole: This is one of the first social media search engines I started using online. Keyhole allows you to find the most popular content on Twitter, who's sharing it, and the key influencers around that topic at any given time. Perfect for generating content ideas AND for blogger outreach.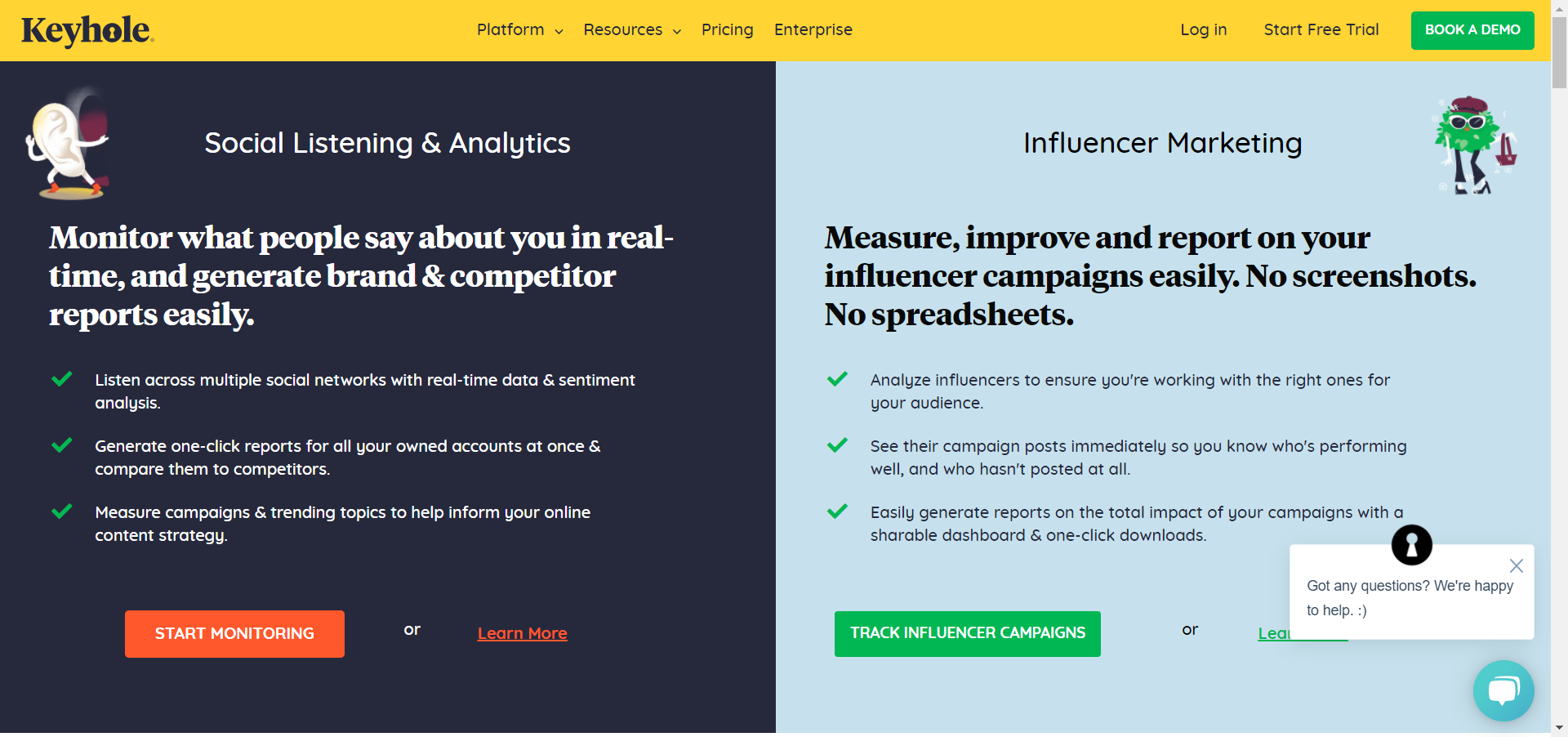 My favorite feature is being able to find the KEY influencers who have shared a specific piece of content. Simply enter a blog post URL and click search.
On the results page, you'll see EVERY person who has retweeted that content. Pretty cool right 🙂
But it gets better… There's also a tab at the top that says "Influential Only". Click on that and you'll see only the most influential people who have shared that article. Instant goldmine. Start building relationships with these awesome people. Find ways to add value for them FIRST and they'll be happy to do the same when you release your next epic blog post!
Feedly – Aggregate all of your favorite blogs in one simple dashboard. I use Feedly to find cool content to share online. Plus, it's a great tool for finding an endless number of content ideas.
TagBoard.com – Find interesting content on ANY topic.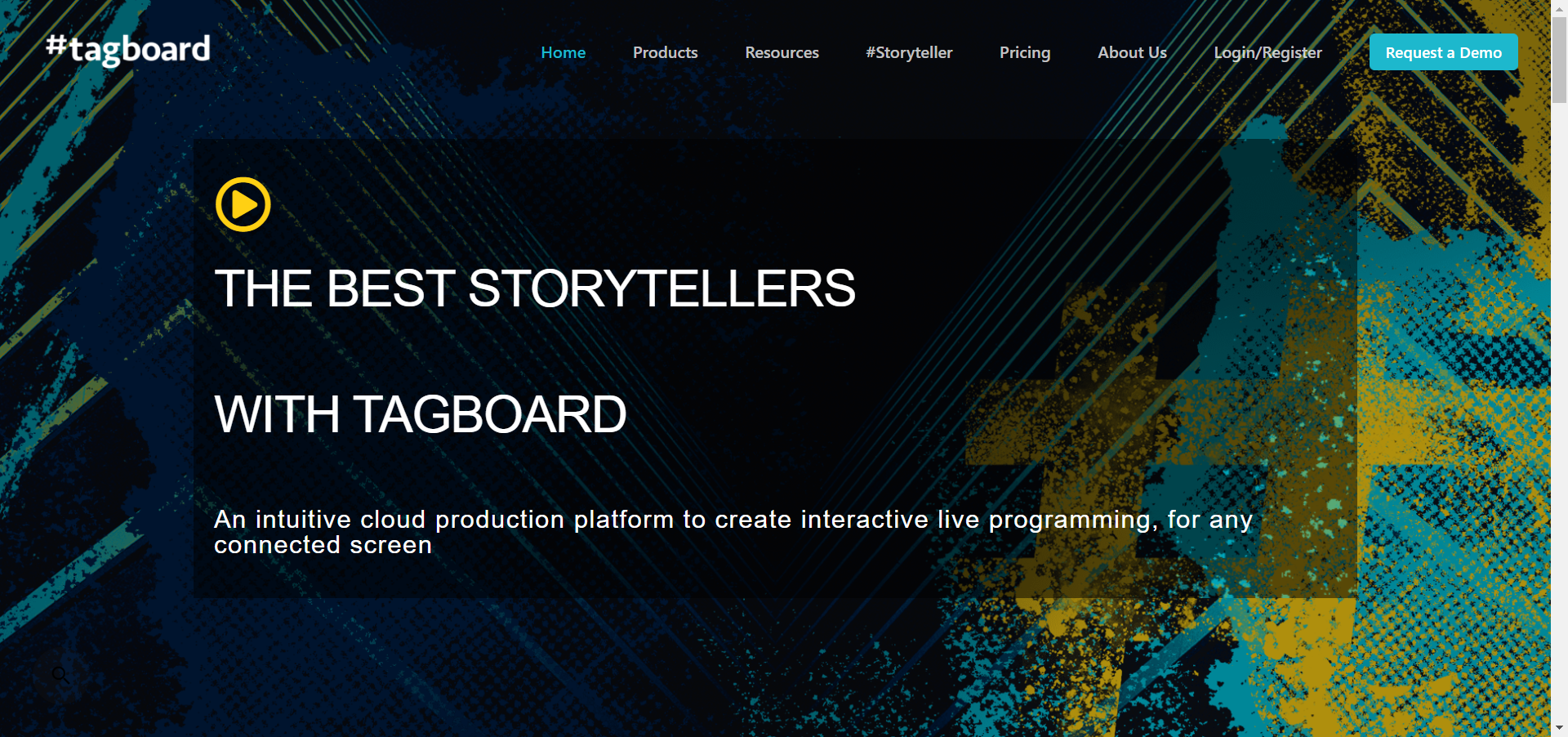 Simply enter a hashtag and the tagboard will pull in great content from across the web. It aggregates all of the recent posts from Twitter, Facebook, Instagram, and others that contain that specific hashtag. This real-time social search engine is an endless oasis of content ideas.
AllTop.com – Aggregates the best of the web. Here you can find all of the top blogs on any given topic. Simply select a category and you'll be taken to a one-page dashboard with the best blogs in that industry AND their 5 latest blog posts. An endless number of content ideas all on one page 🙂
Social Crawlytics – Identify the most popular content on ANY website. This tool provides some of the most in-depth social sharing data available online. Plus, with a few extra clicks you can see which posts we're most popular on Twitter, Google Plus, LinkedIn, or Facebook. So you know exactly what TYPE of content works best for each of the different platforms.
You can also use Social Crawlytics to find out the top influencers who are sharing a website's content.
They call them "Content Amplifiers".
You can also use this tool to identify the most popular content on your OWN website. This tells you exactly what sort of content your audience probably wants MORE of. Which can lead to new blog post ideas, products, and services.
Scoop.it – Find an endless number of content ideas by doing a quick search on Scoop.it.
Quora – My favorite Q & A site. What's unique about Quora is that the questions are almost always unique. With sites like Yahoo Answers, there are hundreds of bland, boring questions.
But on Quora, there are thousands of interesting, intelligent questions being asked daily. Which can lead you to new angles for your content.
Find out what sort of questions are being asked in any given niche. Then answer those burning questions on your own blog. This is by far one of my favorite hot spots for finding new and interesting article ideas. Or email ideas. Video ideas. or a topic for my next podcast 🙂
Google Autocomplete – Simply start typing your main keyword phrase into Google
and you'll start generating keywords (and topic ideas) on demand. You can also automate this process using a site called UberSuggest. Great for long-tail keyword research.
List.ly – One of the coolest sites for unlimited list post ideas. Simply type in your keyword to get hundreds of article ideas. Also, a great place to find headline ideas.
Also Read: WordPress vs Wix vs SquareSpace
Creating Great Headlines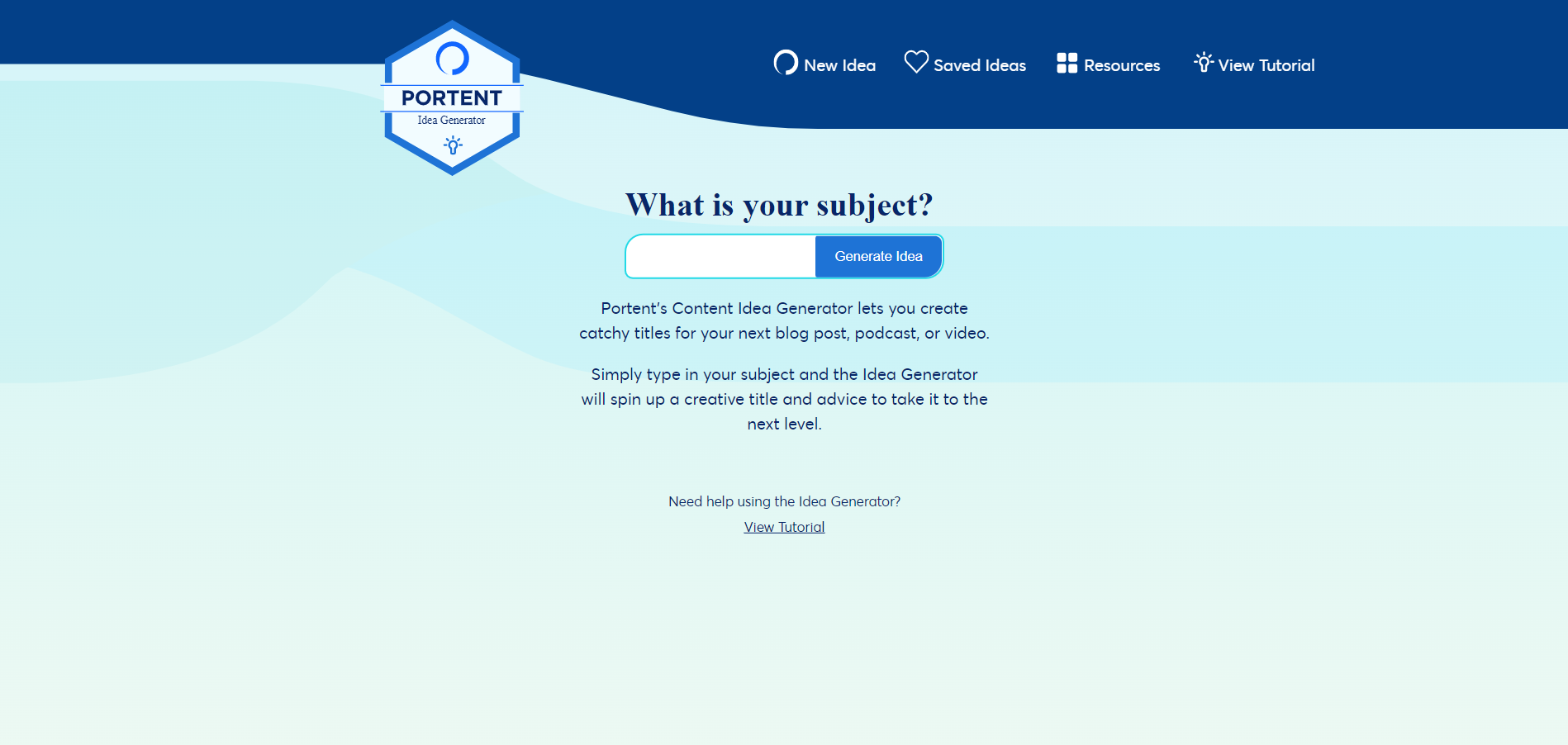 Portent Title Generator – A fun way to generate titles for your content. Play around for a bit and you'll have instant headline ideas. Or simply gather ideas for future articles.
Hubspot Title Generator – Enter 3 blog topics and get 5 instant (highly engaging) headlines.
Content Creation
Quabel – Distraction-free writing app that forces you to focus on creating content quickly. Set your writing goal and let the countdown timer begin! (Automatically backs up your work as you write.)
Evernote – You can also write your blog posts inside Evernote or Google Drive. One of the cool things about Evernote is that you can record audio and turn it into text. Completely free!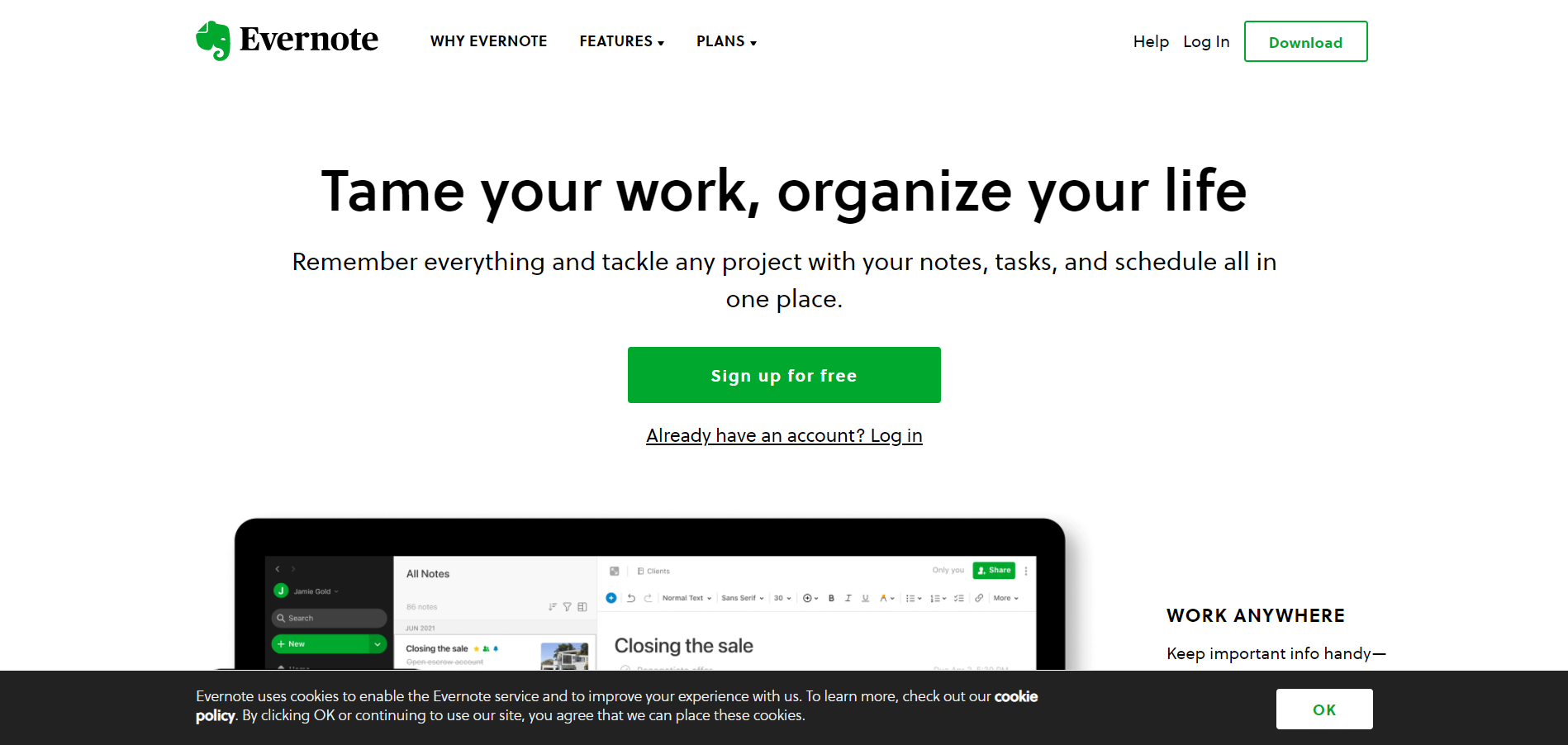 StayFocusd – This Google Chrome extension allows you to block time-wasting sites. So that your next great blog post gets finished on time! You can also use a great plugin called LeechBlock for Firefox.
And my personal favorite…
Toggl – This is one of my favorite productivity tools. In fact, I'm using it right now as I write this blog post 🙂 It's the simplest time-tracking tool available online. Simply enter the task your working on and click start. Toggl will track all of your time in the background. But for me, just knowing I'm "on the clock" doubles my productivity. I also like to set a kitchen timer to stay super focused as well.
Audacity – A free audio editor for those who want to create podcasts and syndicate their show on sites like iTunes, Stitcher Radio, and Soundcloud.
Camtasia Studio – My favorite tool for creating screencast videos online. If you're on a Mac you can use Screenflow.
Best Content Design Tools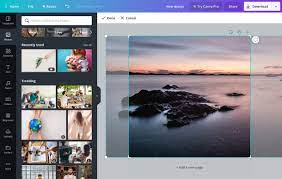 Canva – Free online tool for creating exceptional graphics with zero design skills. Canva has built-in templates for creating social media posts, Facebook covers, blog graphics, kindle covers, Pinterest photos, Twitter headers, Facebook ads and more.
Images are now a central part of almost every social media platform, including Facebook, Twitter, Google Plus, Pinterest, and Instagram. As a content marketer, creating great graphics to complement your content is key to making sure it does well on social media.
PicMonkey – Another online photo editing tool that makes it easy for you to create cool images for your blog posts.
PhotoPin.com – Millions of free photos for bloggers and creatives. Photopin allows users to search all of the creative commons photos from Flickr. Plus, each image includes plug-n-play HTML code that you can use to give attribution to the original creator. Kind cool!
Pixabay.com – Thousands of copyright-free images that can be used on your blog or ever for commercial use. No registration is required.
Unsplash.com – Gorgeous, copyright-free images.(One of my favorites 🙂
123rf.com – One of the most affordable stock photography sites online. It's about a dollar per image.
IconFinder.com – I LOVE using icons in my blog images. Take a look below to see what I mean…
GraphicRiver.net – Thousands of icons, web graphics, infographics, and other design elements that you can use in your blog posts. Here's a quick image I whipped up using some cool graphics from GraphicRiver…
ReciteThis – Create picture quotes. Great for posting on sites like Twitter, Pinterest, Facebook, and Google Plus.
Slideshare – Find unique and engaging Slideshare presentations to embed in your blog post. Fun and easy way to add value to your posts AND stand out.
Recordit.co – Make your content stand out with animated screencasts. Record quick videos with Recordit.io and then turn them into animated gifs that you can put in your blog post. It's a great way to make your article stand out from the rest. These also work well on Google Plus.
Wordle – Create beautiful word clouds in just a few clicks.
QuotesCover – Create beautiful picture quotes for Facebook, Pinterest, Twitter, Google Plus, and Instagram. QuotesCover makes it easy.
Awesome Screenshot – Capture screenshots easily with this plugin. Works in Google Chrome, Firefox, and Safari. Perfect for when you need a screenshot for your blog post.
Create Your Own Infographics
PiktoChart – Create your own infographics without the need for design skills. Hundreds of templates built-in.
Easel.ly – Another cool tool that lets you create your own infographics with pre-built templates. You can also have your infographic created on Fiverr.com OR MicroLancer.com.
Content Marketing & Distribution
Aweber – By far the most important tool for promoting your blog posts. This should always be the first step in promoting your content. Get the most opens with a benefit-driven headline.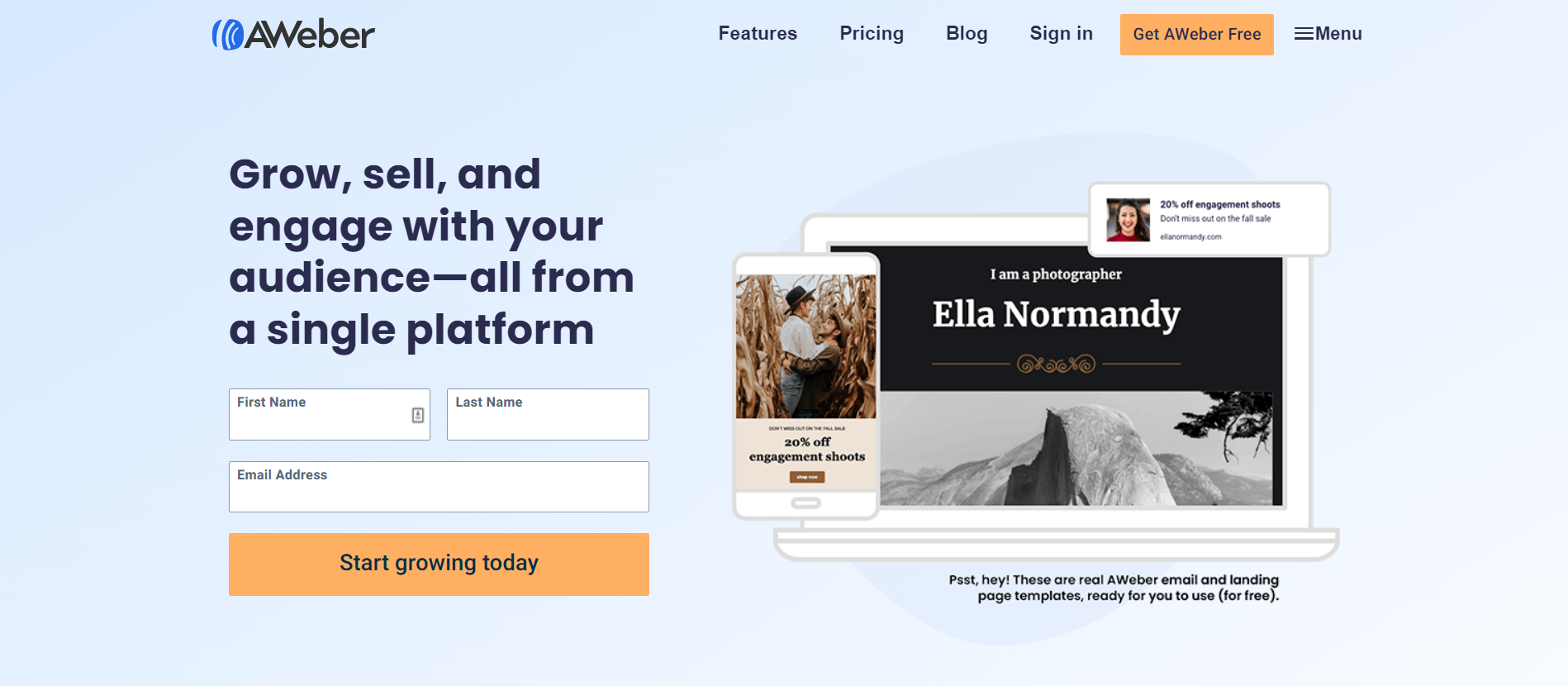 Create curiosity. Grab their attention. Once they open, the email itself should be short, personality-driven, and link directly to your new blog post.
Share your post on Twitter. Schedule your new blog post to be retweeted at least 7 times throughout the week. You can automate this using something like Buffer.
Share your post on Facebook. Facebook is ALWAYS one of my top traffic drivers. Share your article on Facebook at least two times. Use a different image for each post.
Share your post on your Google Plus profile (and/or) page. Google Plus is one of the best platforms for content marketers. So make sure your building up an audience there. You'll be glad you did when it comes time to promote your latest blog post 🙂
Share on Related Google Plus Communities. – Share your article on 3-4 related Google Plus Communities. This alone can often generate hundreds of highly targeted visitors.
JustRetweet.com-  Post your content 2-3 times on JustRetweet.com. Once per day. Or every other day. JustRetweet is basically a huge blogging alliance that works together to promote each other's content. This is a super simple strategy for getting your first 20-30 retweets and Facebook likes. Which will immediately kick off your first bit of traffic and momentum.
Triberr.com – One of my favorite social sharing communities. Triberr is a community of bloggers who read and share each otherss content. Kind of like a huge blogging alliance. But like all social platforms, you need to take time to engage and interact with the community. Give first. Provide massive value and Triberr can send you hundreds of highly targeted visitors every week.
Buffer App – Social Media management. Pre-schedule your posts for Twitter, Facebook, LinkedIn, and your Google Plus Pages.
Circular.io – An open-source (free) version of Buffer. Load up your tweets and have them automatically shared throughout the day. If all you need to do is schedule your tweets, Circular is definitely one of the best free ways to do that.
Medium.com – You can re-purpose some of your best content for Medium.com. Some of the most popular blogs online do the same. Including Buffer.com, James Alutcher, and JamesClear.com.
Facebook Ads – Promote your blog post with a Facebook Ad. This has quickly become one of my favorite ways to promote our best blog posts. Plus, it's some of the highest quality, most
targeted traffic you can get. Share your blog post as a link post with a great image. Then you can go into the Facebook Ad Manager and promote that specific Facebook post. Be sure to target the News Feed exclusively so that your ad gets the most virtual real estate possible.
This is one of the best (and fastest) ways to increase your blog traffic, grow your Facebook fans, increase your post likes, and ultimately increase your Google ranking as well. Because all of those social media votes will help your content rise in the search engines.
Twitter Ads – Another great option for promoting your content. Amplify the reach of your content with a targeted Twitter ad. You can choose your daily budget. Target followers of specific @usernames. Choose the countries you want to target. Mobile or Desktop. Gender. And more…
Retargeting – Generate More Subscribers with Retargeting. Make sure you have a retargeting pixel on your page so that you can use 'retargeting' ads on those who do not opt-in on your blog. (You can do this using Facebook, AdRoll or Perfect Audience.) Use your retargeting ads to point people back to a squeeze page with an irresistible free gift. That way, you can build a long-term relationship with them. That's the name of the game. Not just one-off visitors but long-term, raving fans.
Outbrain – A content discovery platform that will promote your blog posts on related sites. A unique way to amplify the reach of your content.
Zemanta – Similar to Outbrain. But Zemanta promotes your content through a variety of networks. Including nRelate, Kontera, Yahoo, Outbrain, and AdBlade. Promotes your content at scale.
WordPress Plugins
Yoast SEO – Give your content the best possible chance of being found in the search
engines by using a plugin like Yoast SEO.
This all-in-one plugin helps you make your entire site search engine friendly. Analyzing each blog post, image title, meta descriptions, and more.
Plus, one of my favorite features is the page analysis tool. On every post / page, this widget will analyze your content and give recommendations on how you can improve the copy for better search engine rankings. Making your job as a content marketer even easier!
NextGEN Facebook Open Graph+ – Social media is a BIG part of your content promotion strategy. Use this plugin to make sure your posts look great when shared on Facebook, Twitter, Google+, Pinterest, LinkedIn, and others. Allows you to customize your Open Graph data for Facebook. Setup Pinterest Rich Pins, Twitters Cards, and more.
nRelate – This plugin uses an intelligent algorithm to load related posts at the END of each of your articles. With a featured image next to each article enticing your readers to browse further.
This is by far the easiest ways to decrease your bounce rate (and increase time on site). Two key factors that Google looks at when determining where to rank your blog posts.
Click to Tweet – Create beautiful Click To Tweet boxes anywhere in your blog post. This allows your readers to 'retweet' a specific quote in your article. Include one or two of these in every post to instantly increase your retweets. (If you're looking for one with a few more customization options I recommend TweetDis.)
Pin It Button – Encourage your visitors to share your images on Pinterest with a hover button on each image.
Flare – Allows your visitors to easily share your content.
Triberr – Sends your posts directly to Triberr. allowing your Triberr teammates to instantly share your posts on their own social media platforms. Triberr is one of the best platforms for increasing your social media shares.
W3 Total Cache – If you want your content to rank well in Google, then your pages must load fast. Google has made it well known that page loading time is now a factor in their algorithm.
And one of the best things you can do to dramatically improve the speed of ANY wordpress site is to use a caching plugin. My personal favorite is W3 Total Cache.
NextScripts: Social Networks Auto-Poster – Automatically share your latest blog post on all the top social networks. Facebook, Twitter, Pinterest, LinkedIn, Tumblr, Scoop.it and more. (Best plugin for auto-posting to numerous social newtorks)
CoSchedule – Drag-and-Drop Content Marketing Editorial Calendar for WordPress.
BluBrry Powerpress – My favorite plugin for podcasting. Makes it easy to setup your podcast inside of WordPress.
BufferApp – This is my go-to tool for all of my social media scheduling. BufferApp allows you to pre-schedule your posts for Twitter, Facebook, Linkedin, and Google Plus.
HootSuite – This all-in-one dashboard allows you to manage over 35 social networks. Schedule your posts for an entire week. Monitor your community and engagement. And get detailed statistics & analytics for each social media platform.
Social Oomph – Schedule your tweets, Facebook posts, LinkedIn updates, and more. Track keywords. Monitor your social media activity and find key influencers in your market. Social Oomph allows you to be more efficient and effective on all of your social media platforms. Used by one of my favorite bloggers online – Jeff Bullas!
EveryPost.me – One of the most popular mobile apps for publishing your content to Facebook, Twitter, Google Plus, Pinterest, LinkedIn and Tumblr. Used by Guy Kawasaki, Ian Cleary, and many other social media superstars.
Sprout Social – All-in-One social media platform that allows you to monitor all of your social media sites. Schedule your posts. And get in-depth statistics for each platform.
Blogger Outreach
The first step to blogger outreach is finding the top influencers in your niche. My two favorite tools for identifying the top bloggers and social media influencers are Keyhole and BuzzSumo.
On keyhole, you can enter ANY URL (or blog post) and find out the top social media users who shared that article. This is a super easy way to find the top bloggers who are most likely to share your article.
My other favorite tool is BuzzSumo.
Simply enter your main keyword and find the top social media users around that topic. After every post you write, send a personalized email to at least 50 related bloggers and let them know about your latest blog post. This alone can easily generate thousands of highly-targeted visitors.
In fact, if I could only choose ONE strategy for promoting my content. This would be it. Even above email marketing.
BuzzStream.com – One of the most popular platforms for blogger outreach. Buzzstream allows you to scale your blogger outreach without losing the personal touch.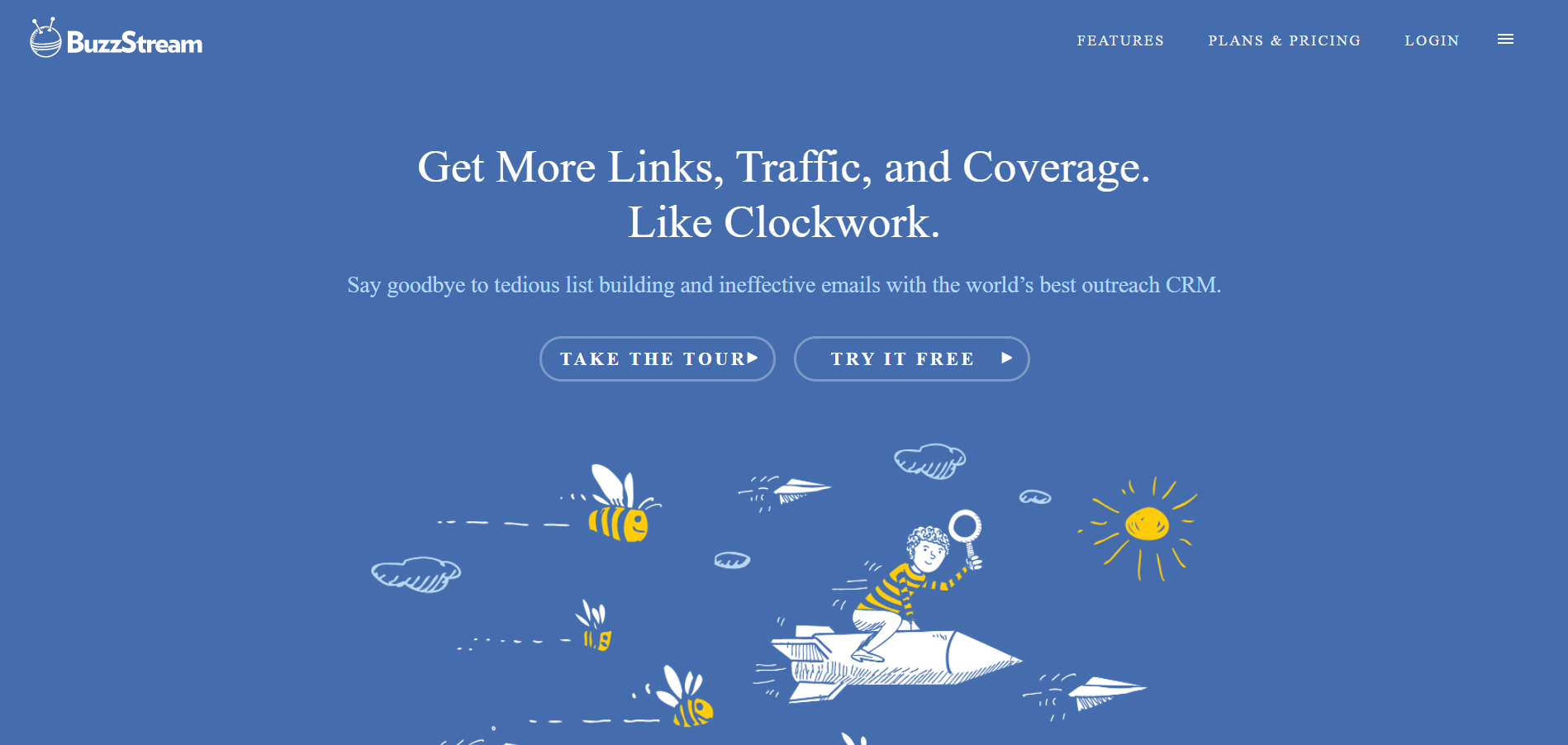 You can build a list of influencers, create email templates, set reminders, schedule emails, track your conversation history, and more.
Contactually – Helps you track, manage, and build relationships with other top bloggers. Gives you a systematic way to scale your relationships and keep up with the people who matter.
You can also use their ScaleMail feature to send up to 250 personalized messages. Add a few personal notes to each one and then click send to broadcast your email to all of your contacts.
Contactually allows you to create ongoing, meaningful conversations.
InkyBee – One of the best tools for finding the most popular bloggers in any niche.
Boomerang – Gmail plugin that reminds you to follow up on emails. You can setup Boomerang to remind you in X number of days if you don't hear back from someone. This tool is essential for any content marketer doing a lot of blogger outreach. Helps you stay on track of multiple conversations.
Or even schedule recurring emails to remind yourself of important tasks you need to finish.
BananaTag – See what happens to your emails after you press send. BananaTag allows you to find out whether or not someone opened your email or clicked a link. Integrates seamlessly with Gmail and Outlook. Get detailed metrics for ALL of your blogger outreach.
So when you email your favorite blogger, you'll know exactly when they opened your email and whether or not they clicked on your link. BananaTag will even tell you whether they're on their desktop or mobile device.
And best of all, your email appears NO different to your contacts. All of the tracking is done seamlessly without any change in the user experience.
LinkedIn – Linkedin is everyone's favourite. You can leverage this social media platform to reach out to the right influencers and bloggers.
It allows you to personalize every conversation with ease.
The filters and keyword sortingmakes it a LOT easier to find some common ground with your favorite bloggers and connect with them on a more personal level.
It's like having a personal assistant at your fingertips.
Top Facebook Tools
Facebook Post Planner – Schedule your Facebook posts for an entire week. Post Planner allows you to pre-schedule your posts for your pages AND groups. But the cool part is that it helps you find proven posts and trending content for YOUR market. There are thousands of post ideas right within the app.
With a few extra clicks you can load these pre-written updates into your queue and immediately start increasing your engagement, traffic, and reach.
It's like having an entire Facebook marketing team on demand.
AdEspresso – My favorite All-in-One platform for managing your Facebook ad campaigns. AdEspresso allows you to setup new ads and split test multiple variations in a fraction of the time that it takes in the traditional editor. Turns the complicated Facebook Power Editor into a clean, visual platform that makes it quick and easy to setup your new campaigns, dark posts, and an endless array of split tests.
Likealyzer – Analyze ANY Facebook page and get immediate suggestions on how you can improve your reach and engagement. Basically, turns your Facebook insights into actionable items.
Top Pinterest Tools
ViralWoot.com – Schedule your Pinterest pins, Gain New Followers, and get more repins.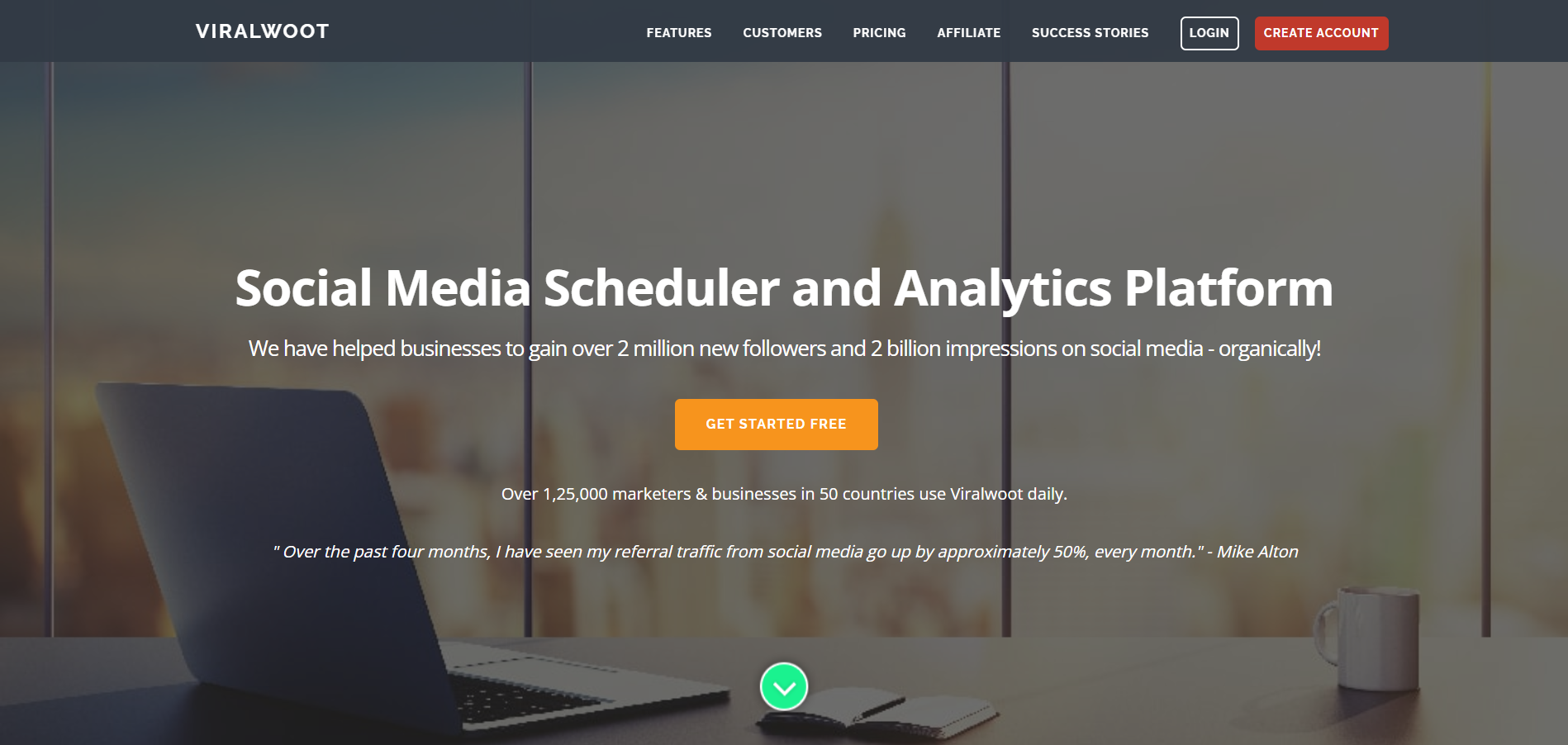 PinAlerts – Receive email notifications whenever someone pins something from your website. Allows you to see who's sharing your content so that you can engage and of course send them a quick thank-you 🙂
Content Analytics
SharedCount – Plug in any blog post URL and track the total number of Facebook likes, shares, and comments. Retweets. Google Plus Ones. Pins. and more…
Mention.net – Find out anytime your name (or your brand) has been mentioned online. Get real-time alerts anytime your name, brand, or selected phrase is mentioned on social media, news sites, blogs, or webpages.
Find out which sites are sending you the most traffic.
Final Thoughts:
How long do those visitors stay on your site?
Do Facebook referrals stay longer than Twitter?
Which traffic source is converting the most visitors into subscribers and sales? Google Analytics will tell you what's working and what's not. All of this shows you which traffic sources are MOST effective and where you should be focusing your time.
These were the list of our best content marketing tools for effective traffic.